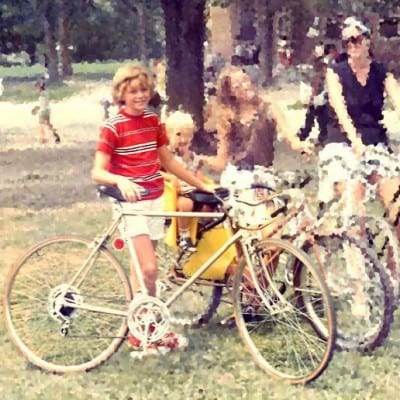 Way back in the early 1970's, I saved up money in a cigar box that I hid on the top shelf of my closet. The money was collected from mowing lawns and a paper route, I had designs on this money. I wanted a new bike. As Christmas was getting close, my parents decided to add to my stash and buy me my first 10-speed. It was a Huffy bought from a local big box store (Toys-R-Us I think) and I would spend the next few years riding it into the ground.
It wasn't a bike shop bike but over the years I learned to keep it clean and tuned up. I learned how to adjust the brakes and derailleurs. I fixed flats and replaced bar tape. I rebuilt hubs and replaced chains. It was my ticket to freedom. I rode 50-60 miles every weekend going to shopping malls, airports, and other distant destinations just for the experience of the ride. I was 13-15 years old and I was lucky.
I was lucky that the bike had been put together properly, to begin with. I rode it the mile or so to my best friend's house the day I got it and it did just fine. I don't know if the store employee who put it together had any special skills in bike maintenance or not although I do seem to remember many big box stores had real bike departments where they repaired and built bikes. Those are gone.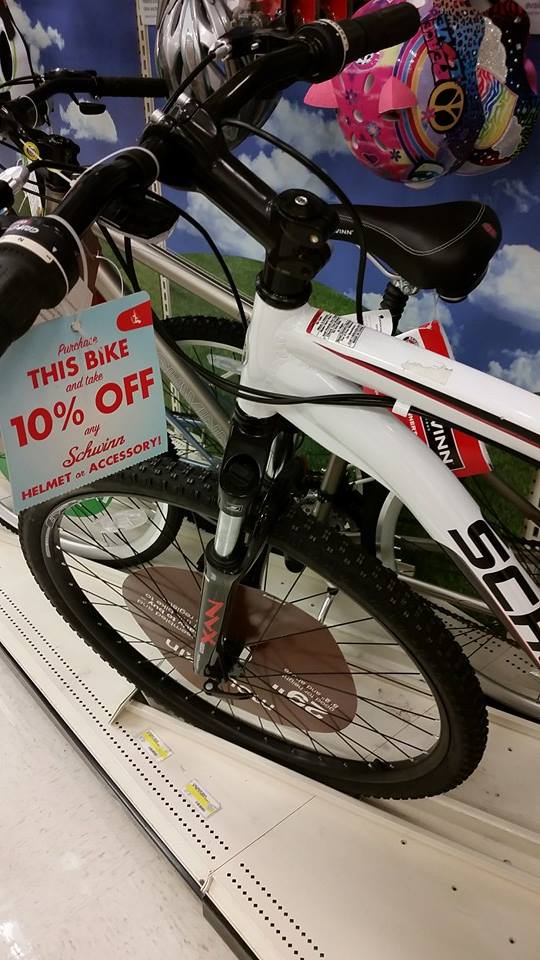 The Current Bicycle Shopping Environment
Today, thanks to social media and friends who can take bike maintenance to a religious level, I am inundated with photos of bikes in big box stores that are put together poorly. It's really not about the bikes, the components are usually fine for a first timer. The frames may be a little heavy but they are still bikes that can be enjoyed by the casual user if they are assembled properly. If they are not assembled properly they can be, at a minimum, no fun at all or worse, dangerous to ride.
Last night I was in a local big box store for some ridiculous reason and came across a Schwinn mountain bike with the front fork facing the wrong way which would make it dangerous if a new owner were to try to take it off a "sweet jump".
I understand feeling the need to buy a kid a bike in a big box store (WalMart, Target, Academy, Toys-R-Us, etc.) You aren't ready to spend too much on a bike that either will not get used or will be quickly outgrown but here is my suggestion. Check out the local bike shops first and see what price range some of their bikes fall in, you might be surprised. The low-end bikes you find there will be higher quality than the ones at the big box and they will come properly assembled and an employee will be able to answer all your questions about maintenance and proper use.
If you find that you really need to buy at the big box or you've already bought the bike somewhere other than a local bike shop, spend the few dollars to take it by the local bike shop next week and get it checked out. Even if everything looks okay, it will be worth it. Handlebars on backward and reversed forks are obvious problems, loose parts, and poorly assembled brakes and drive trains can be even bigger problems and much less noticeable. Any of the local bike shops will be able to perform this essential check-up. Also, if you have a new rider, check out the Arkansas Bicycle Safety Manual for the rules of the road and safety suggestions in Arkansas. Enjoy the holidays and have a fun safe ride.