After almost 10 years of whitewater fun on the Illinois River, the City of Siloam Springs is taking a more active management approach at the Siloam Springs Kayak Park in response to overcrowding and safety concerns.
"Between Memorial Day and Labor Day last year, we had upwards of 57,000 visitors," said Travis Chaney, Siloam Springs Parks and Recreation Manager. "On the Fourth of July alone, over 6,000 folks came through here—and we only have 100 parking spaces. On the one hand, it's fantastic that so many people love the park, but unfortunately, it's being loved to death."
The Siloam Springs Kayak Park, which opened in 2014, was designed to be a regional destination for whitewater enthusiasts and paddle sports athletes—a first-of-its-kind in Arkansas. However, shortly after opening, its user base quickly expanded to include picnicking families, swimmers, and tubers. Non-paddlers now make up the majority of visitors on summer weekends.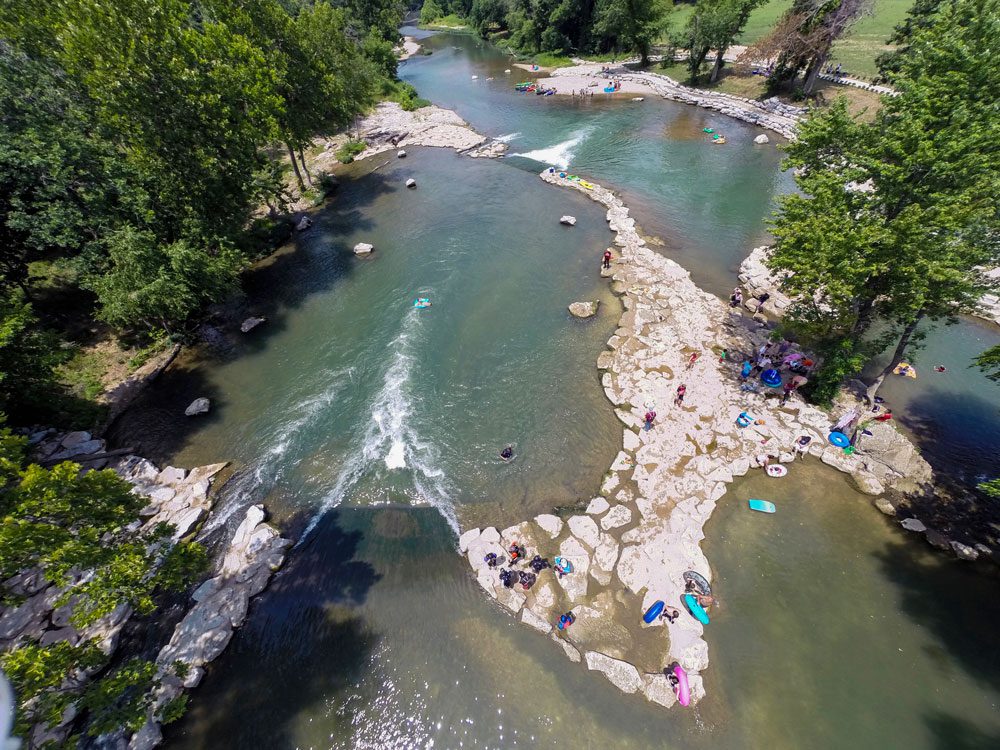 "The park was never designed to safely accommodate the levels of use we've been seeing the past several years," Chaney said, "and it's starting to show."
On summer weekends, parking spaces fill up quickly at the Kayak Park. Visitors often resort to parking illegally—sometimes ¼ mile in either direction—along the County Road. Unfortunately, excessive use has led to undesirable outcomes for visitors, law enforcement, maintenance staff, and neighbors. It has also caused significant damage to the parking facilities.
Contractors for Illinois River Watershed Partnership are currently wrapping up $50,000 worth of repairs to the streambanks at the park due to damage caused by heavy foot traffic and trampling of vegetation, Chaney said.
"After last year, I think everyone was in agreement that something had to change at Kayak Park to make it a better experience for visitors, protect public and private investments, and respect neighboring landowner concerns," he said.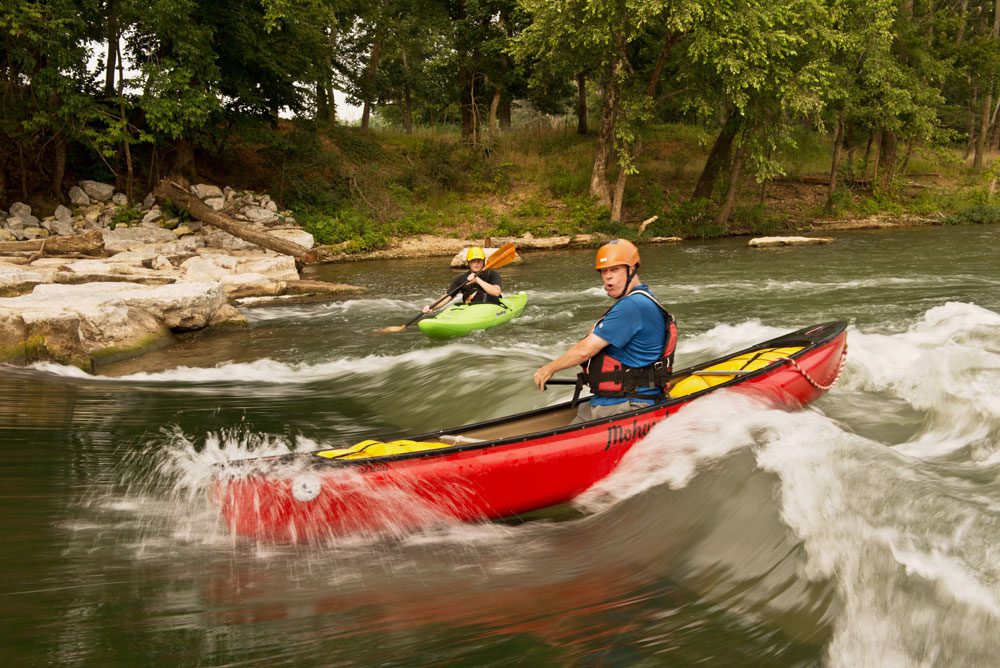 In 2023, Illinois River Watershed Partnership, a 501 (c)3 conservation non-profit, will lease the Kayak Park on Fridays, Saturdays, and Sundays from May 19 through Labor Day. During that time, IRWP staff will handle parking, clean the restrooms, manage trash, communicate park rules, and be on-hand to quickly contact Emergency Responders in the event of unsafe, illegal, or dangerous activity at the park. When the parking lot is full, the park will be considered at maximum capacity, and no one else will be allowed entry. Anyone parking illegally along Fisher Ford Road will be towed.
To offset the cost of staffing the park, visitors will be charged $10 per car for entry on Fridays, Saturdays, and Sundays. All other days will remain free. To reduce the risk of theft, only electronic payments will be accepted: credit cards, debit cards, Cash App, Apple Pay, and Google Pay.  
"This year is going to be a significant adjustment for everyone," Chaney said. "Any time you must limit capacity, it means that somebody is going to be disappointed. GRDA is dealing with the same issues of overcrowding on the Illinois River in Oklahoma—so is the National Park Service on the Buffalo River. Parks Managers across the country are trying to find ways to provide safe recreation opportunities in natural areas without destroying those natural areas. It's difficult to balance, but not impossible."
The City of Siloam Springs recommends that visitors arrive early, especially on Saturdays, to make sure parking is available. In 2023, visitors can expect smaller crowds, easier parking, less trash, cleaner restrooms, and newly revegetated streambanks.
Keep up with everything going on at the Siloam Springs Kayak Park.