HUNTSVILLE, Arkansas — With the water level low in War Eagle Creek, a crew from the U.S. Fish and Wildlife Service used a hydraulic hammer to cut a notch in the middle of a concrete dam about a mile and a half east of downtown Huntsville Nov. 1. As chunks of concrete crumbled, water began to gush downstream.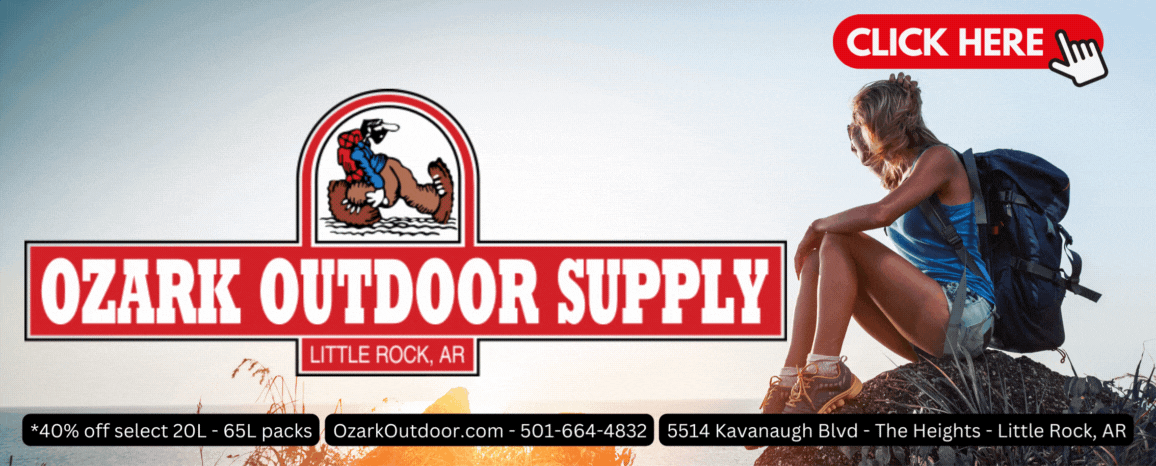 The low head dam, which created the City of Huntsville Lake below a double bend in the river, was stubborn but the crew – part of the USFWS Fish Passage Program – eventually removed all 160 feet or so by Nov. 6. The dam was roughly 12 feet high and 12 feet across. The other heavy equipment on hand was a backhoe used to remove the concrete debris.
Demolishing the dam is part of a greater effort that will reduce sediment in the water, help stabilize banks, and improve fish passage. Sean Saunders, the Arkansas Game and Fish Commission's north Arkansas stream habitat coordinator is working with as many as 18 public and private partners to complete the project, which likely will last another six months.
"The collaboration of partners and landowners will remove four aquatic organism passage barriers to reconnect 434 miles of stream on War Eagle Creek, restore about 5,500 linear feet of streambanks, create 4 acres of wetlands, install instream habitat structures, establish public access points, and reduce flood and safety hazards for residents, visitors, and counties," Saunders said. "The project will improve and protect habitat for 27 at-risk species, and supplement populations of species of greatest conservation need as well as threatened and endangered species."
War Eagle Creek flows into Beaver Lake, a water source for 550,000 people. The project will improve water quality by reducing sediment before the creek reaches the lake.
Kendall Moles, the AGFC malacologist, led the effort to remove mussels – including the federally protected rabbitsfoot and western fanshell – living on the creekbed above and below the dam before demolition began.
A concrete structure installed years ago about half a mile upstream to redirect overflow from the creek is also marked for removal. Material from both demolition sites will be used in the construction of other phases of the project.
War Eagle Creek – like its neighbor, Kings River – begins near Boston in southeastern Madison County. It cuts north across the length of Madison County and touches Washington County before reaching Beaver Lake in Benton County. War Eagle runs through private property and is known as a prime floating and fishing stream. War Eagle Mill, a popular destination, was established on the lower end of the creek in 1832.