The first Expedition Ozark has just started and will be running all week. Thirty-four teams from all over the USA, France, Canada, Denmark, Brazil, Ecuador, Estonia, and Australia will race non-stop for 5 days over a 360-mile course through the Ozark Mountains.  The course includes trekking, navigating, mountain biking, pack rafting, and a cave and rappel stage.
Teams include some of the world's best endurance athletes, who have competed all over the world in the most extreme environments.  Five AR World Series Race Directors are taking part.  They will start alongside other teams in their first expedition race, including two from Northwest Arkansas.  The leading teams will share a $20,000 prize pool.
Teams assembled in Fayetteville over the weekend of April 1st/2nd and the race will finish in Bentonville on April 7th and 8th.
The race is sanctioned by the United States Adventure Racing Association (USARA) and is part of the Adventure Racing World Series.
How to Follow the Race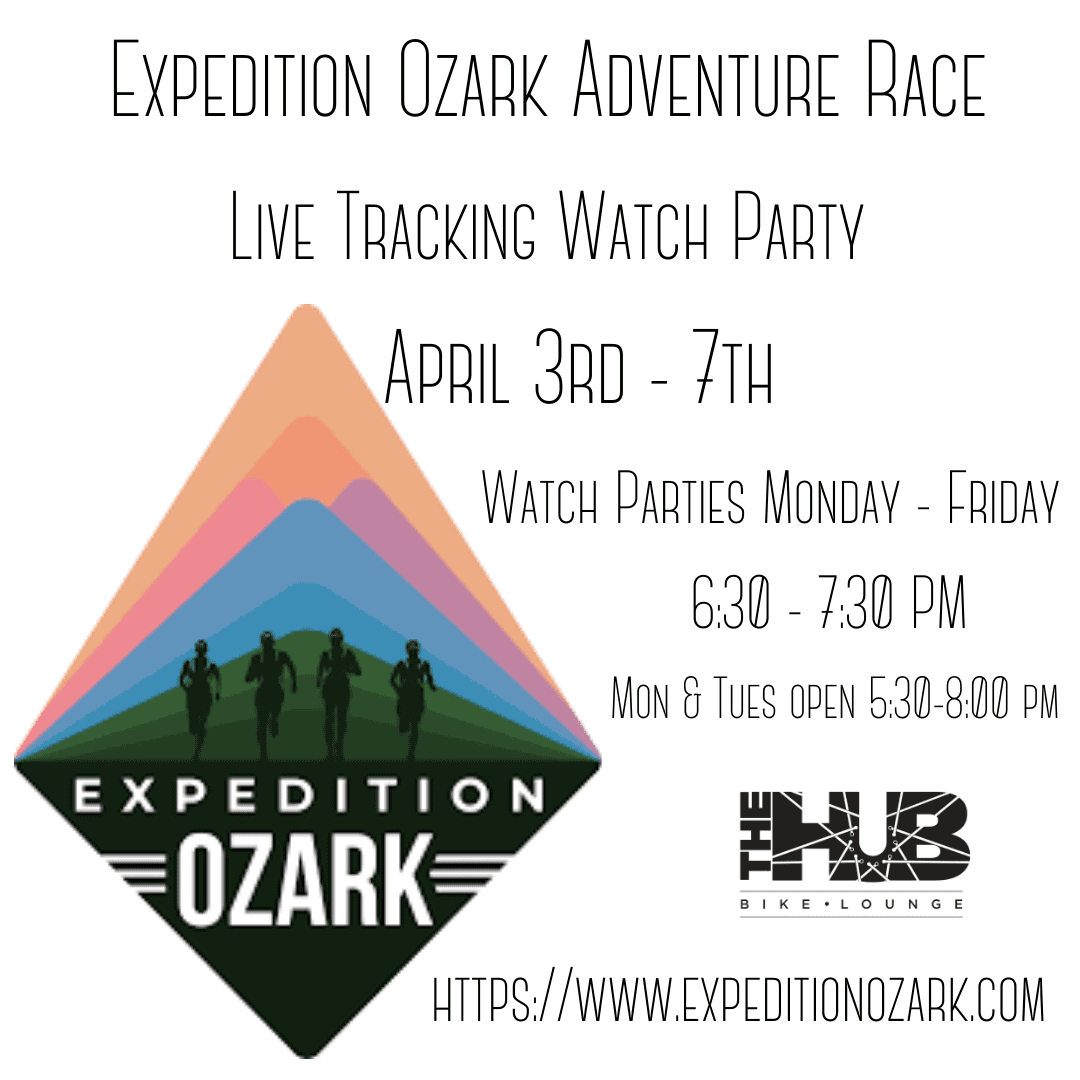 The beginner level (8-hour) Adventure Ozark race also takes place on Saturday, April 8th, starting and finishing in Bentonville, with fifty-five teams participating.
Prizes will be awarded at an adventure festival with live music in Lawrence Plaza, Bentonville from 5.00 pm. on April 8th.
Personal Note
The lead photo in this article is of Team RandR a two-person team featuring Arkansas Outside Friends Rachel Furman and Robert Orr. We will be watching their pins closely. Also, Here is a photo from when Team Arkansas Outside was competing in adventure races, this one from Table Rock Lake just to the north of where Expedition Ozark is taking place.