The region's first Specialized rental and demo facility.
BENTONVILLE, Ark., August 19, 2020 — Gearhead Outfitters is proud to announce the opening of its first Specialized Experience Center in Bentonville, Ark. The freshly reconfigured store will also feature a full-service bike shop and is the first of its concept in the region.
The store will offer a fleet of high-end Specialized bikes including mountain, gravel, and Turbo electric-assist bikes, for full and half-day rentals. They will also carry an assortment of Specialized tires, helmets, and wheels, as well as after-sport apparel and footwear from other prominent outdoor brands.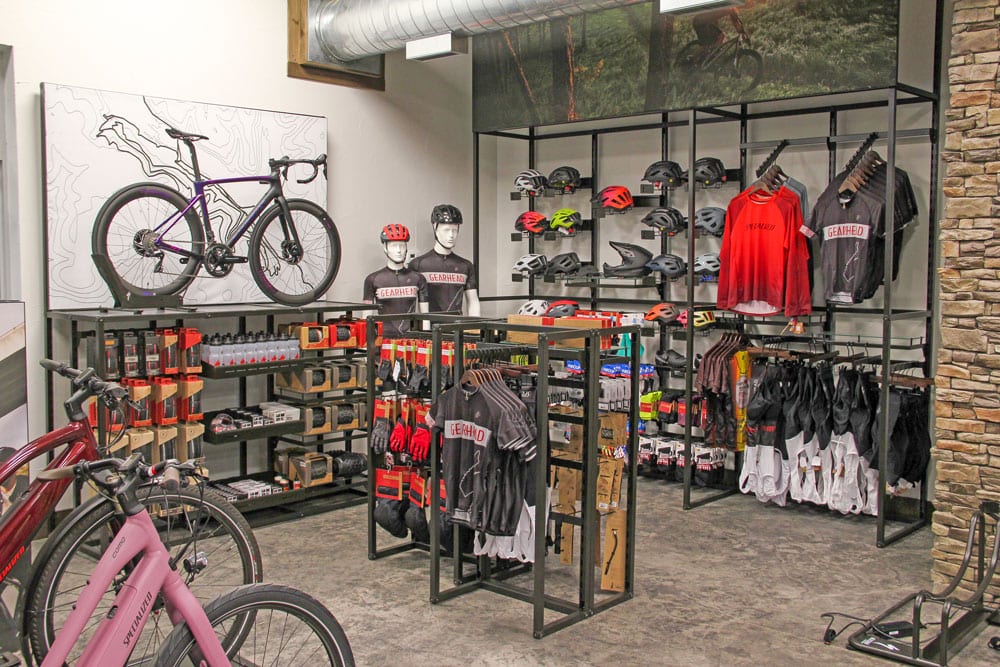 "The Gearhead brand has been built with the dedication and principle to only offer the best products, places, and people," Ted Herget, owner and founder of Gearhead Outfitters, said. "Specialized is far and away the leader and innovator of the bicycle community. We are stoked to be their partner in this concept."
Originally opened in 2015 as an outdoor gear and apparel shop, the Gearhead Outfitters location in Downtown Bentonville has been transformed over the past few months to accommodate the new concept, giving riders a range of bikes to experience in the highly regarded terrain of Northwest Arkansas.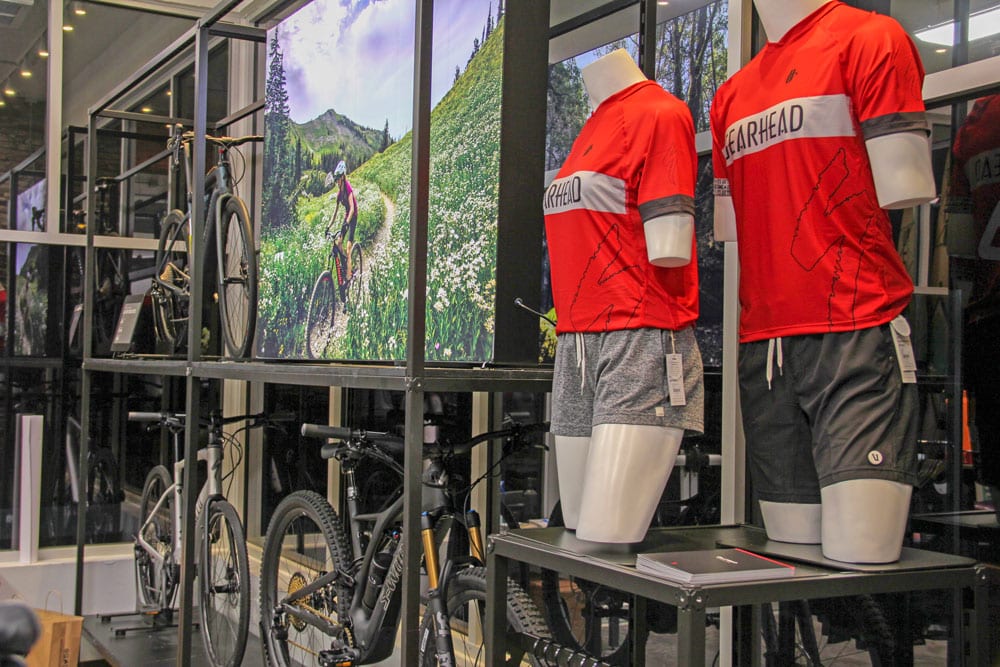 "Specialized has opened several Experience Centers in key regions around the country, and we are so proud to be here in the mountain biking capital of the world. The riding is first-class and visited from all over the world. We are excited for more riders to get to experience this terrain and culture aboard our bikes and equipment, and then take that excitement home to join the cycling movement with us," Sam Benedict, Specialized USA Category, Education & Marketing Leader, said. "Ted and the Gearhead crew are passionate, hard-working cyclists and people. We are fortunate to have them as great partners."
On staff will be seasoned cyclist, Taylor Young, as store manager, as well as certified bike mechanics.
"Bentonville is a growing outdoor industry hub, and its center is mountain biking," Young said. "It's accessible for every type of rider, and it's growing on a daily basis. I'm excited for the opportunity to get individuals out experiencing what Bentonville has to offer and encouraging them to get out into the woods on two wheels. We not only want to add to the realm of the tourism industry here but give the locals something new to experience by partnering with the best brand in the industry."
The new Gearhead Experience Center soft-opened on Saturday, August 15, with a grand opening to be held on Saturday, August 29. For more information and booking, visit goexcenter.com, and follow them on Instagram at @gearheadoutfitters and @goexperiencecenter.
About Gearhead Outfitters
Gearhead Outfitters was founded in 1997 by the owner, Ted Herget, who desired to bring the active mountain lifestyle to his hometown of Jonesboro, Ark. From its humble beginnings in a friend's living room, the company has now grown into a regional brand with nine stores across the Midsouth. In 2019, Gearhead Outfitters acquired two other specialty outdoor retailers, Chicago-based Uncle Dan's, and Chattanooga-based Rock/Creek. Gearhead Outfitters exists to help customers live active, fulfilling lives by creating an exceptional shopping experience for guests. Through the relaxed environment, specialized inventory, and personalized customer service, Gearhead strives to build relationships with customers and serve their local communities. www.gearheadoutfitters.com @gearheadoutfitters