…only better.
Although Arkansas Outside has been around since sometime in the middle of 2007, it  turned into something more than a personal blog last December. That's when we hired an IT company and got a friend named Cotton, we started adding events, advertisers (thank you all), guest contributors (really thank you all) and started worrying about getting stories published on a regular basis.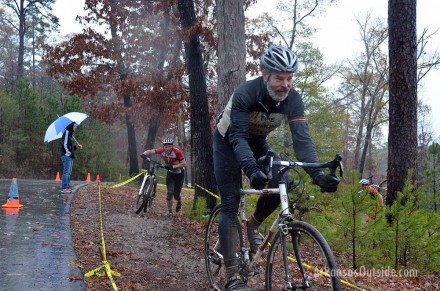 When we look back on all the new friends we've made in the last year and the experiences we've shared, we find it hard to believe we've only been doing  this for a short period of time. Getting involved in the events has been a humbling experience. Lisa did her first race series, the Arkansas Trail Running Series starting at the beginning of 2012 and by October was the race director for the first race in this year's series. Along the way she also organized the first Cyclofemme event in Arkansas and is getting ready for the 2013 version. She's also started training for ultra-trail marathons.
I decided to try some new things this year including a massive failure in the Cross Winds Classic Road Bike Race, a mediocre attempt at conquering the Slobberknocker Marathon Mountain Bike Race and my first attempt and something closer to success at the Arkansas Mountain Bike Championship Series. In the middle of all this I tried my hand at Bike Polo.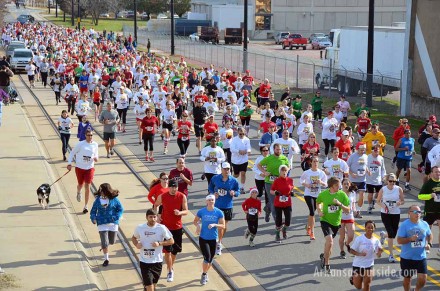 Two people I'd like to mention who have made this first year much easier for us are Cliff Li and Nicholas Norfolk.
Cliff has been a tremendous help with photography at several events including Cyclofemme and Raid the Rock. He babysat me as we made the trip to the Leadville 100 mountain bike race to follow some of our Arkansas cycling friends participating in this huge event. During the 17 hour drive each way, Cliff and I realized that we have been friends for at least 5 years but didn't know it. That's another story. Cliff was destined to be our friend, it just took multiple close encounters over the years for the bond to finally stick.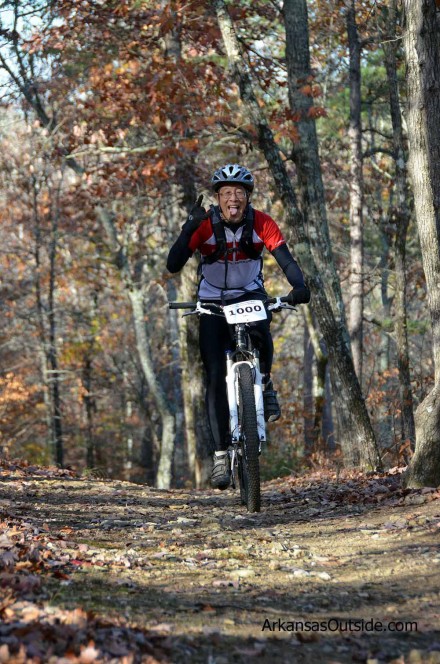 Nicholas started following Arkansas Outside early in the year and although the details allude me, at some point he volunteered to do a story on the Sylamore 25K/50K back in February. Since then he has written a total of 19 stories on various runs across the state. The typical conversation between us on Twitter goes,
Me, "Hey Nicholas, what are you doing this weekend?"
Nicholas, "Running in/Volunteering at/Pacing so-n-so at  ________ run."
Me, "Wanna do a story?"
Nicholas, "Sure."
Thanks to Cliff and Nicholas for all they do to support outdoor recreation in the state. There are also too many other contributors to name here thank you all for your help and support.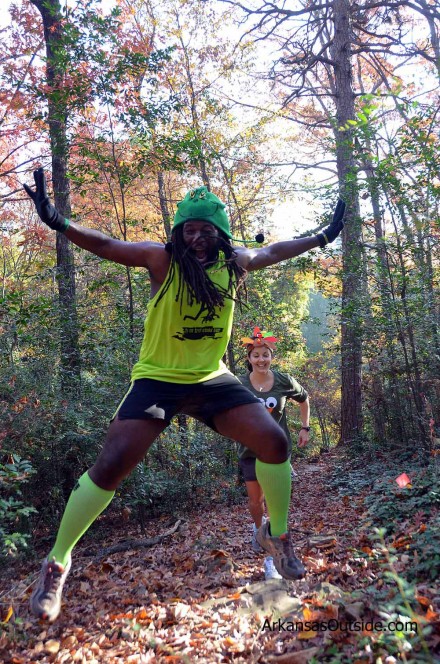 How do we do it?
We spend most weekends on the road trying to get to events all over the state. That's a lot of gas to put in the Arkansas Outside mobile office. No way we could do it without our sponsors. Thanks to DLT Events (our first sponsor – Thank Fred Phillips when you get a chance.), Spokes Bike Shop, Fayettechill Clothing, Community Bicyclist, Ouachita Outdoor Outfitters, Chainwheel, The Big Dam Bridge Foundation and Krazo Trade Company. as Jeremy at OOO says, "Do it with a local." Please support local businesses and our supporters in particular. Tell them Arkansas Outside sent you.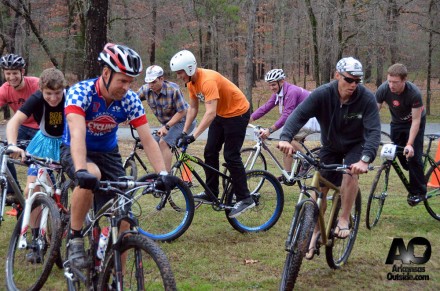 But that's not the whole story of how we are supported. It's our readers who really make it all work. This past weekend we were blessed by many of you at the Footdown State Championships. Keegen Knapp, one of our friends and fellow cyclist had an idea to help us out. After the Cyclocross State Championship Race at Burns Park in North Little Rock, Keegen organized a footdown contest. In this test of skill and agility, cyclists are corraled into a small area and forced to ride in a tight, crowded circle, if they put their footdown or ride out of the area they are out of the competition. As the event continues, the circle gets smaller and smaller until only one rider is left. I'll write more about that in a coming article. But the big idea was that the $5 fee to participate was split between the winner and Arkansas Outside. What an incredible gesture! It was what happened next that really touched us. Many of our friends who were not able to stay and participate in the contest donated money. Many of the participants donated extra. We were/are/continue to be deeply touched.
So thank you for being here and sharing your lives and loves with us. Thank you for telling us how much you're enjoying what we do and for shouting out when you see us. It's been a great year and we are really looking forward to next year. Maybe we'll even try participating in a cyclocross race…you don't want to miss that.