Kayak and Canoe Trips in the City Limits of Little Rock
Arkansas is a diverse state and nothing illustrates this better than the abundance of outdoor adventures in the capital city of Little Rock. Mountain biking has been a popular activity since the 1980s and the area currently includes over 60 miles of singletrack trails. Most locals have hiked up, over, or around Pinnacle Mountain, recent additions to the adventure landscape include the Arkansas River Trail and the Big Dam Bridge along with 3 other bike/pedestrian bridges.
One of the more unheralded adventures available to anyone living in or visiting Little Rock is wetlands paddling. There are many Kayak and Canoe Trips in the City Limits of Little Rock. Besides floating on the Arkansas River including both kayak rentals and rowing club opportunities, are Fourche Creek on the southeast side of town or the Maumelle or Little Maumelle just minutes west of town at Pinnacle Mountain State Park.
This past weekend we opted for the Little Maumelle River which flows from western Pulaski County through Pinnacle Mountain State Park and finally finishing at the confluence with the Arkansas River near Two Rivers Park. The water was up after recent rains and we decided to not use a shuttle and instead paddle down the river and then back up. Joined by our friend Tina, we put in at the boat ramp in the back of the day-use area of Pinnacle Mountain State Park.
We were greeted almost immediately by a Barred Owl, a Great Egret, and some beautiful cypress groves. The float was no more than class 1 meaning that it's not a technical float and most boaters can handle it. All boaters must have a life jacket with them and keep all loose items tied into the boat. We also ask that if you can, pick up any trash you come across as you float. This section of the river is in very good shape but we need to make sure it stays that way.
The only part of the float that was physically hard was coming back within a 1/4 mile of the boat launch but some simple portaging around the faster-moving water made it all possible.  Check out the photos (sorry about the quality but we only carried waterproof phones with us). It always amazes me that there is this much natural beauty just minutes from downtown. For more information about floating the Little Maumelle or kayak/canoe rentals, please contact Pinnacle Mountain State Park.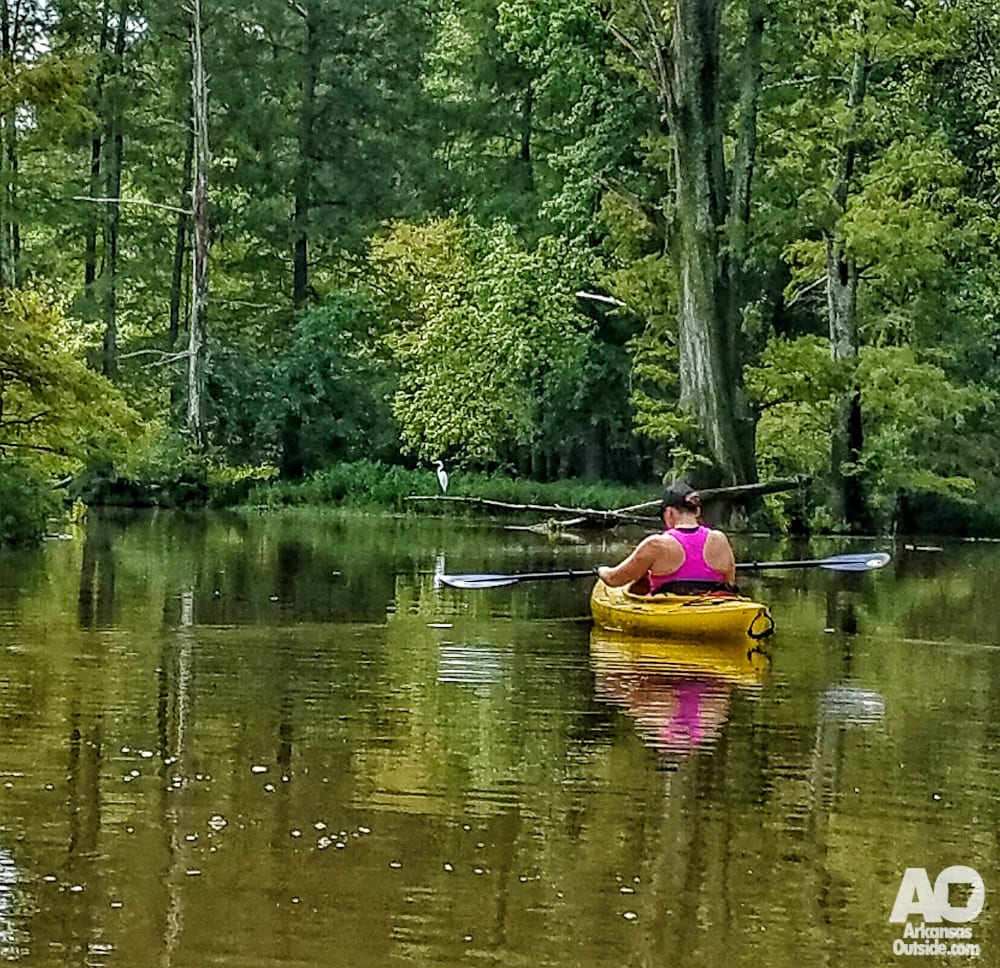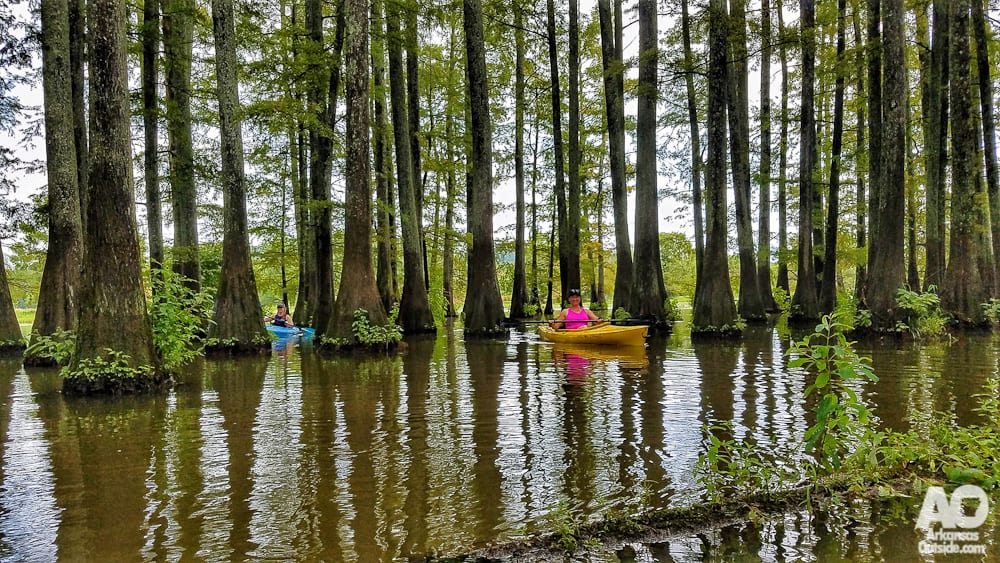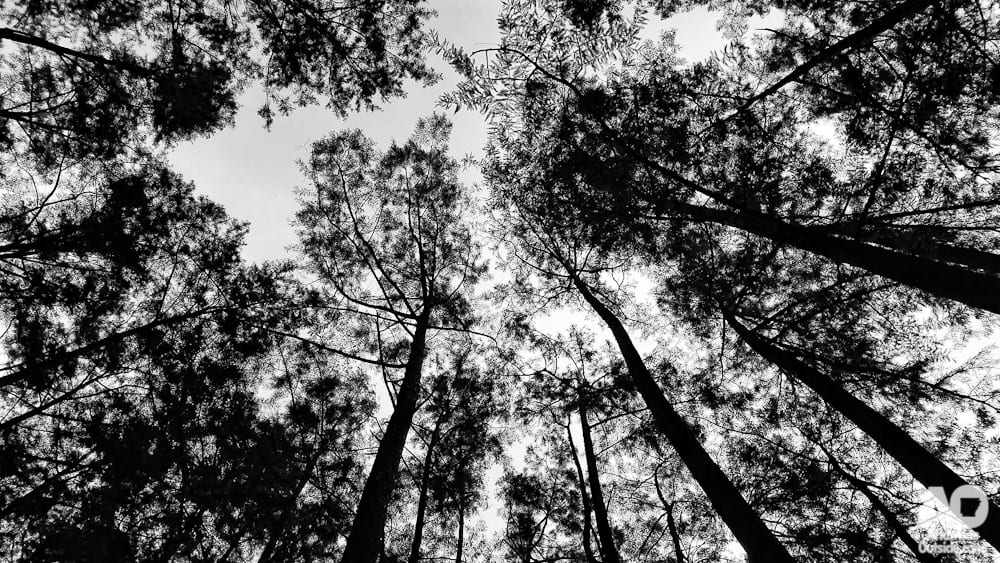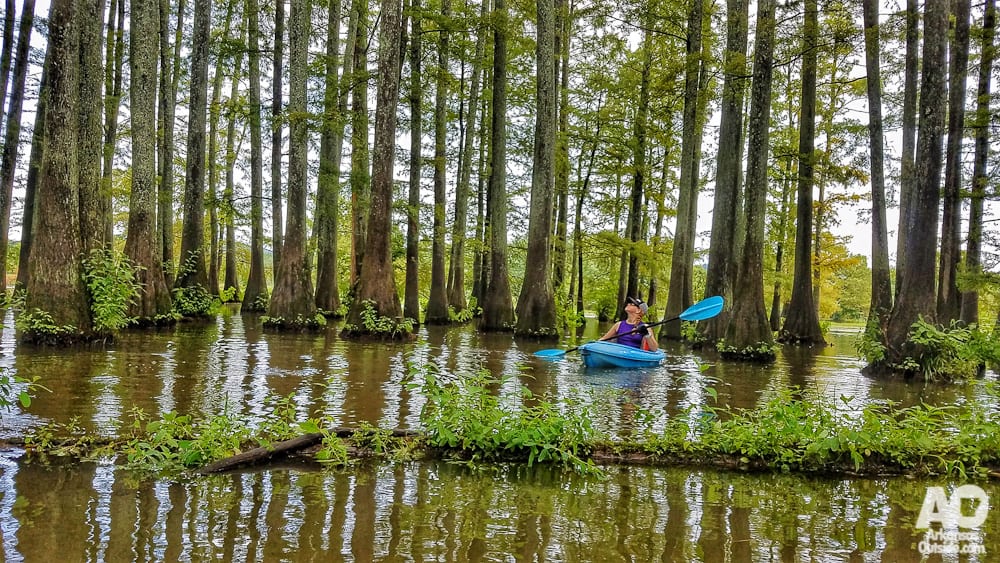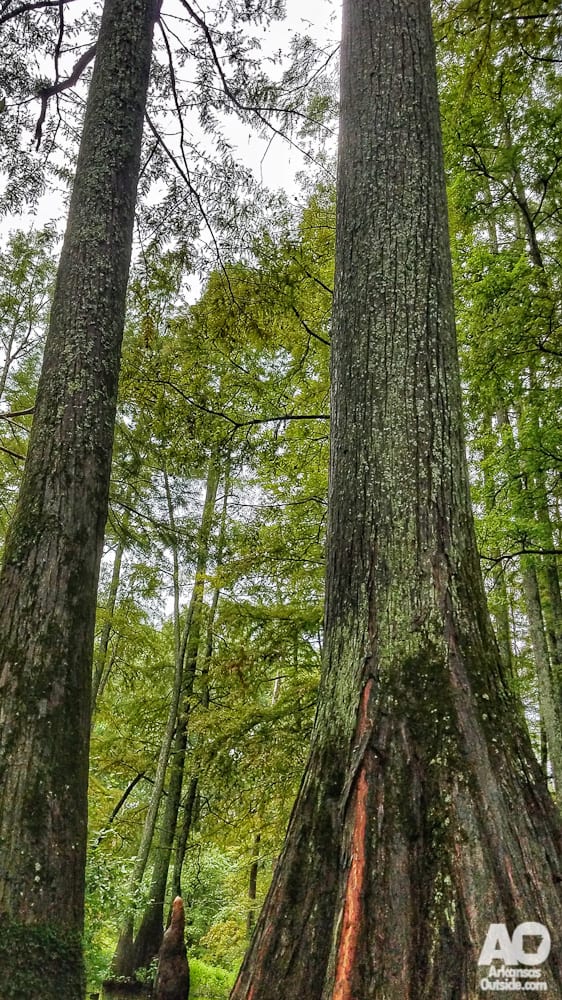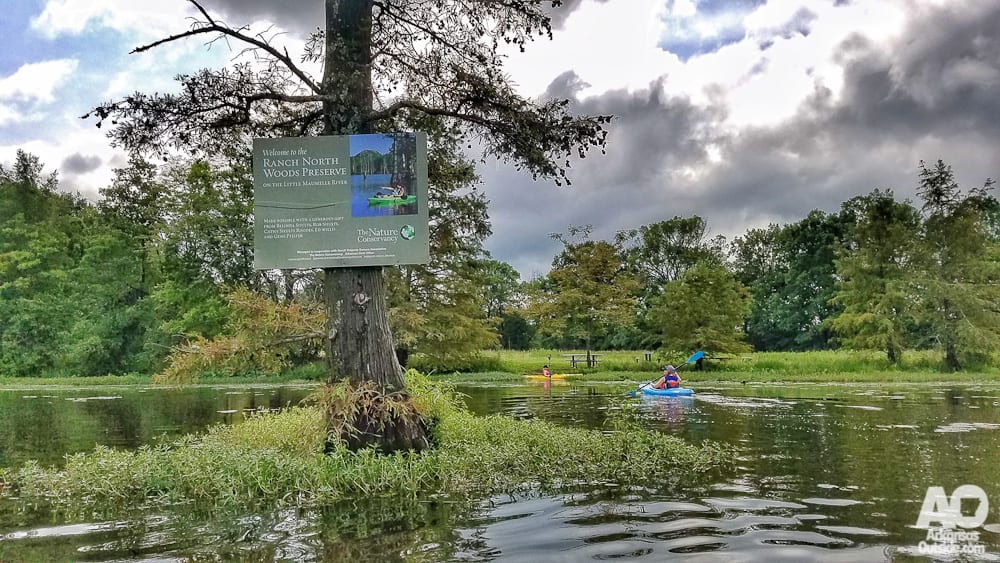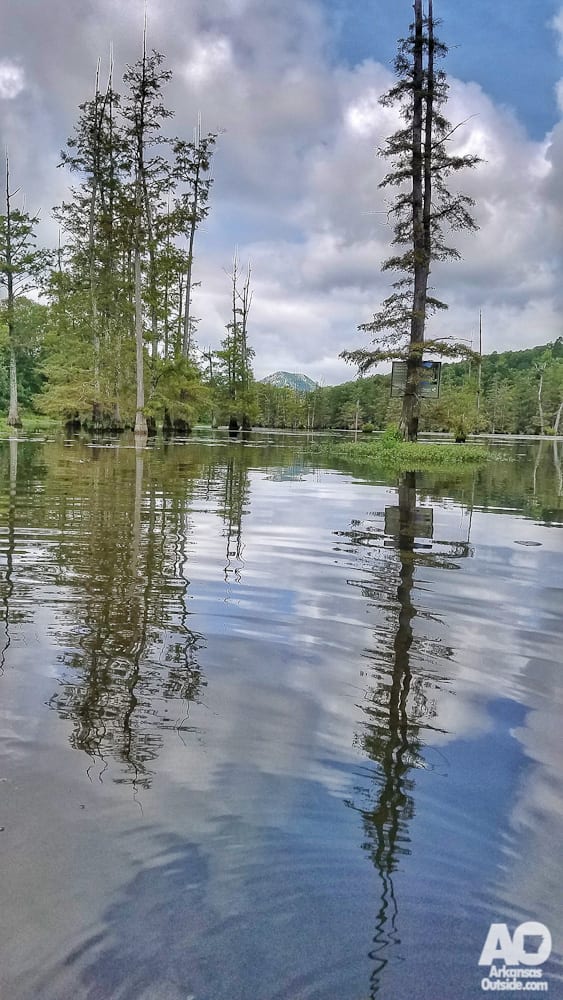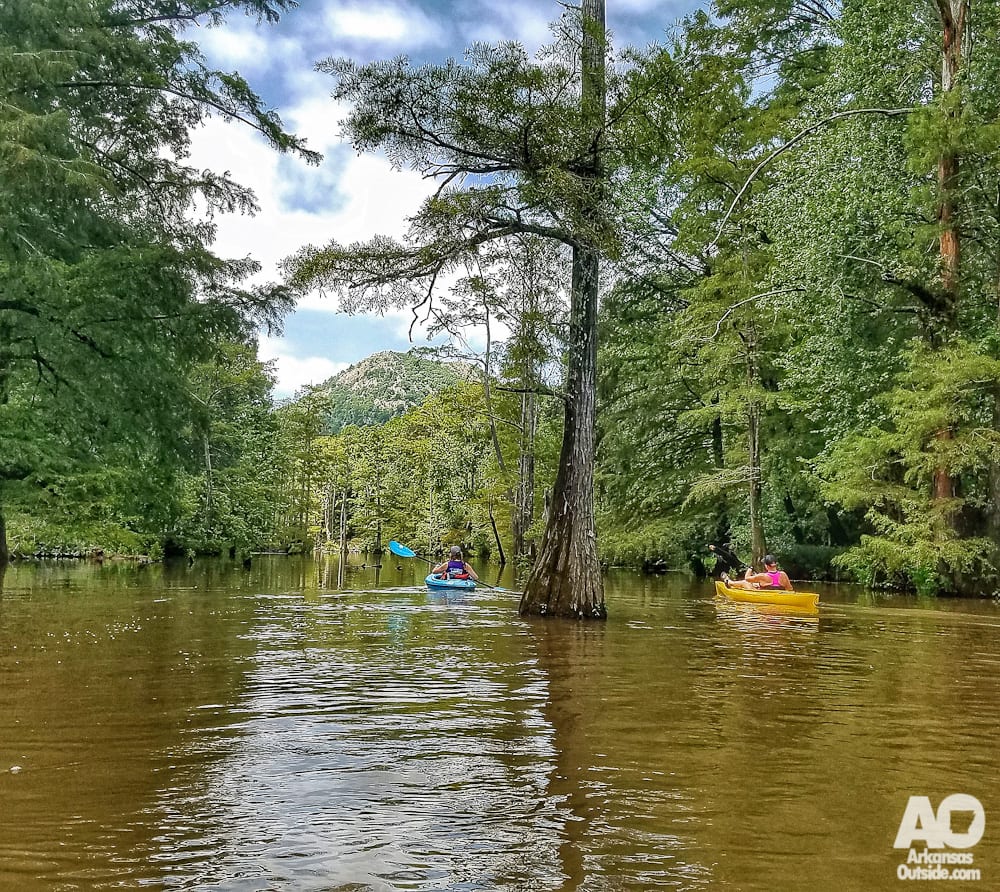 a