The US Army Corps of Engineers, Vicksburg District, has issued their fall 2022 closure and spring 2023 opening schedule for Lake Ouachita. Please remember that these are only for US Army Corps of Engineers properties on the lake. Private resorts, Lake Ouachita State Park, and other facilities will fall under their own schedules. While we did present an article on this subject back in July, we felt that this chart might be easier to use.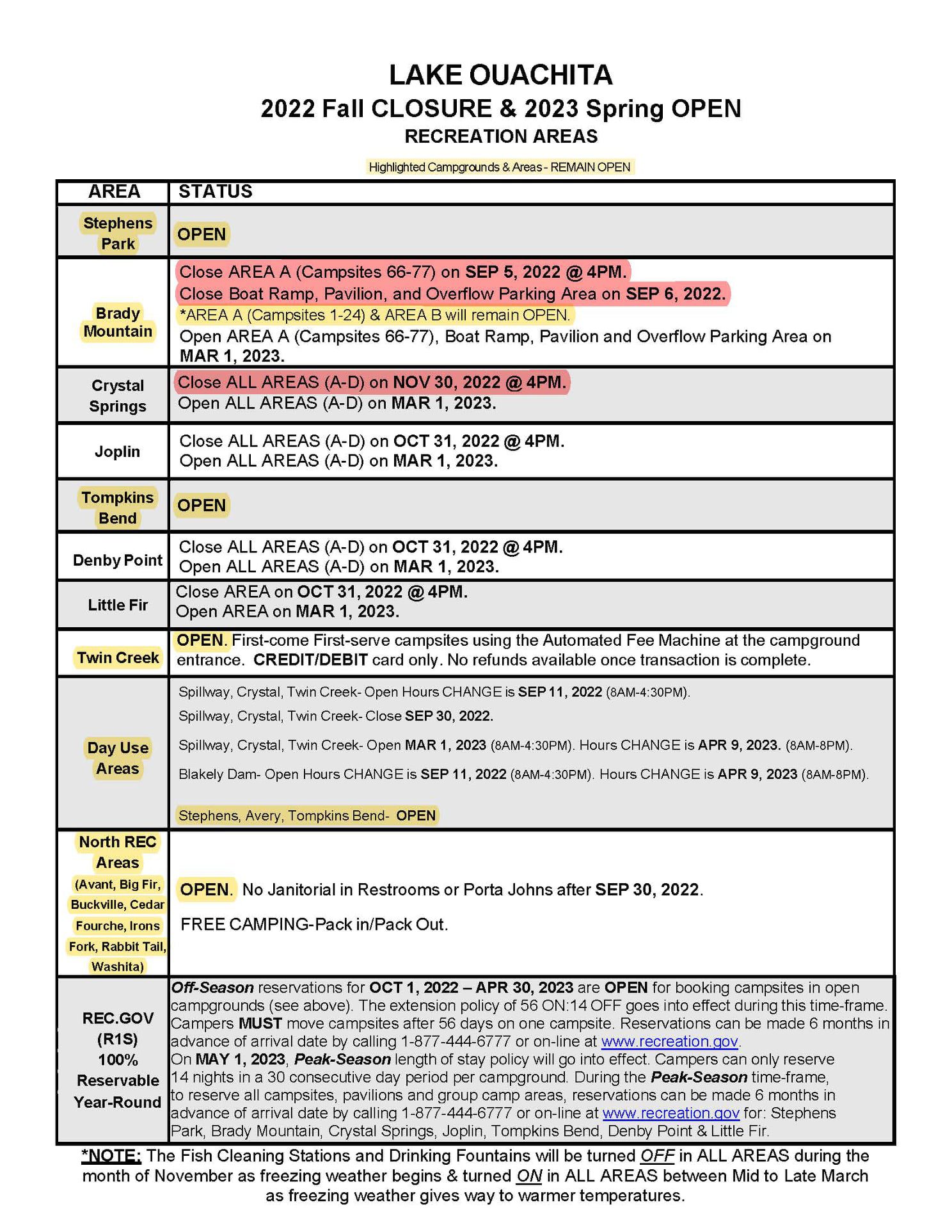 On their Facebook Page, the USACOE stated,
"Please note:
*Crystal Springs Recreation Area will be closed from November 30, 2022-February 28, 2023 for replacement of the underground primary electrical line and campsite repairs. We apologize for any inconvenience our improvements may cause.

*Brady Mountain Area A (Campsites 66-77) will be closed September 5th at 4 p.m. and the Corps Boat Ramp, Pavilion, and overflow parking will close September 6th. All will re-open March 1st, 2023. These areas will be closed for the City Of Hot Springs Water Intake Structure mobilizing and demobilizing staging area. Brady Mountain Area A (Campsites 1-24) and Area B (Campsites 28-65) will remain open.

*Tompkins Bend will remain open."
If you are looking for camping or cabin facilities on the lake this fall and winter, we recommend trying Lake Ouachita State Park or any of the numorous private resorts around the lake.
Thanks to AO reader Joshua Gordon for the heads-up on the chart.