My backpacking partner Tina and I have enjoyed spectacular displays of nature in our 113 miles of section hiking the Ozark Highlands Trail together. The available mileage, and in some cases the remoteness of the trail, presents plenty of opportunity for solitude. It's not unusual to go hours or even days without seeing another person on the trail. During our most recent foray on the OHT, we came across a group of backpackers not long after we left the trailhead.
The group was unusual in several respects:
1- it was a large group, the largest group we've encountered on any of our OHT adventures
2- it was an all-female expedition
3-it was a bachelorette party
Wearing fully loaded packs for a multi-day hike, the bride-to-be completed her backcountry look with a "Bride" ball cap, an "I said YES!" t-shirt and a tutu. The 5 women with her were wearing "I Do Crew" hats. Of course, we had to stop and ask for all the details.
Bride to Be Tamarkia Fisher along with friends Katie, Nicole, Tanya, April, and Libby, have been section hiking the OHT over the past 4 years. They gather from Oklahoma and Texas to spend time on the OHT together so it makes perfect sense that the OHT is the Last Trail Before the Veil.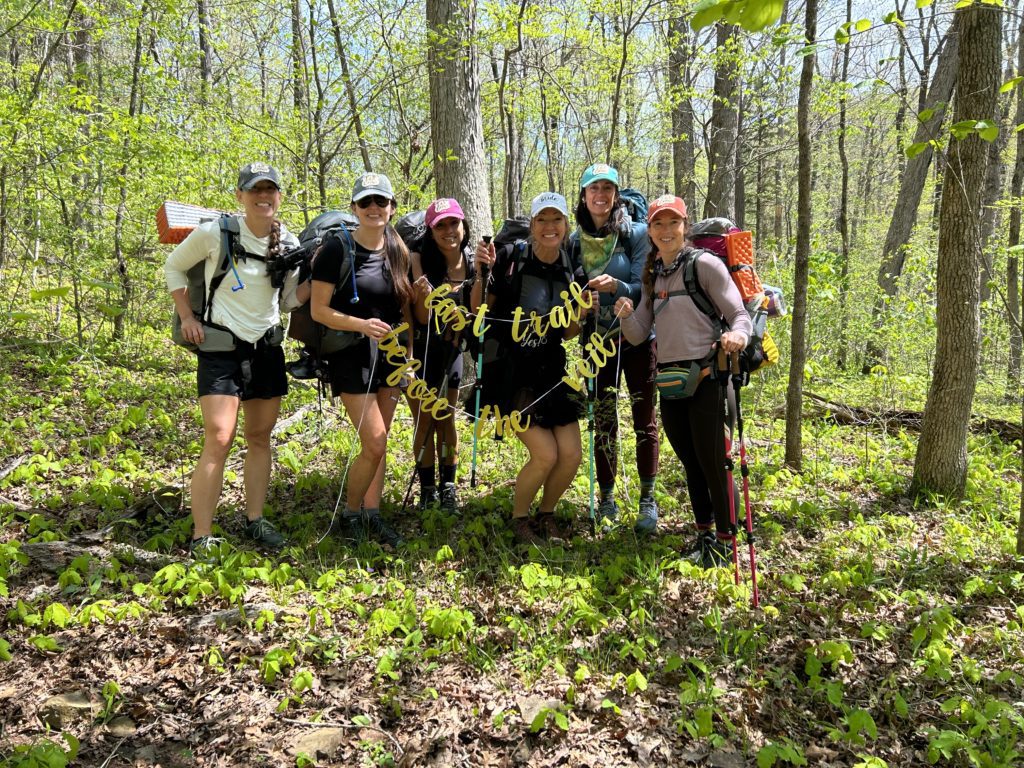 Tamarkia and Marcus Byrd will be exchanging vows on May 6th. We wish them many years of adventure together.
Encountering this crew was a lovely reminder that backpacking is an inclusive sport, that women can and do enjoy the backcountry, and that I appreciate the friends in my life who would have a backpacking bachelorette party. Upon our separation from the bridal party, I may have proposed the idea of a vow renewal with Mr. Arkansas Outside so I could organize my own backpacking bachelorette bunch.