This article was originally published in early 2022 after a cold-weather hiking trip to Lost Valley.
---
The area known as Lost Valley along the Buffalo National River was once a part of the Arkansas State Park system. The land was deeded over to the Arkansas State Land Commissioner in 1935 and was set up as a park with a superintendent and small campground in 1967.  Lost Valley was a state park for less than 8 years. In 1975, the Arkansas Department of Parks and Tourism (now the Arkansas Department of Parks, Heritage and Tourism) turned over the area along with Buffalo River State Park to the National Park Service, assisting with the creation of the first National River.
During our hike, we explored several iconic areas of the park such as Cobb Cave, Natural Bridge, Eden Falls, and Eden Falls Cave. There was ample parking available in the newly reopened lot on a Sunday afternoon. However, as it is a busy area of the Buffalo National River, please be considerate of other visitors and keep in mind that pets are not allowed in the region. Additionally, many of the trails are narrow, wet, and have dangerous exposure for those traveling up and down this box canyon. Unleashed dogs can be hazardous on these crowded trails.
The trail starts off easy and widens, with only a creek crossing as a challenge at the beginning. There are benches along the way, and the hike gradually rises for the first three-quarters of a mile.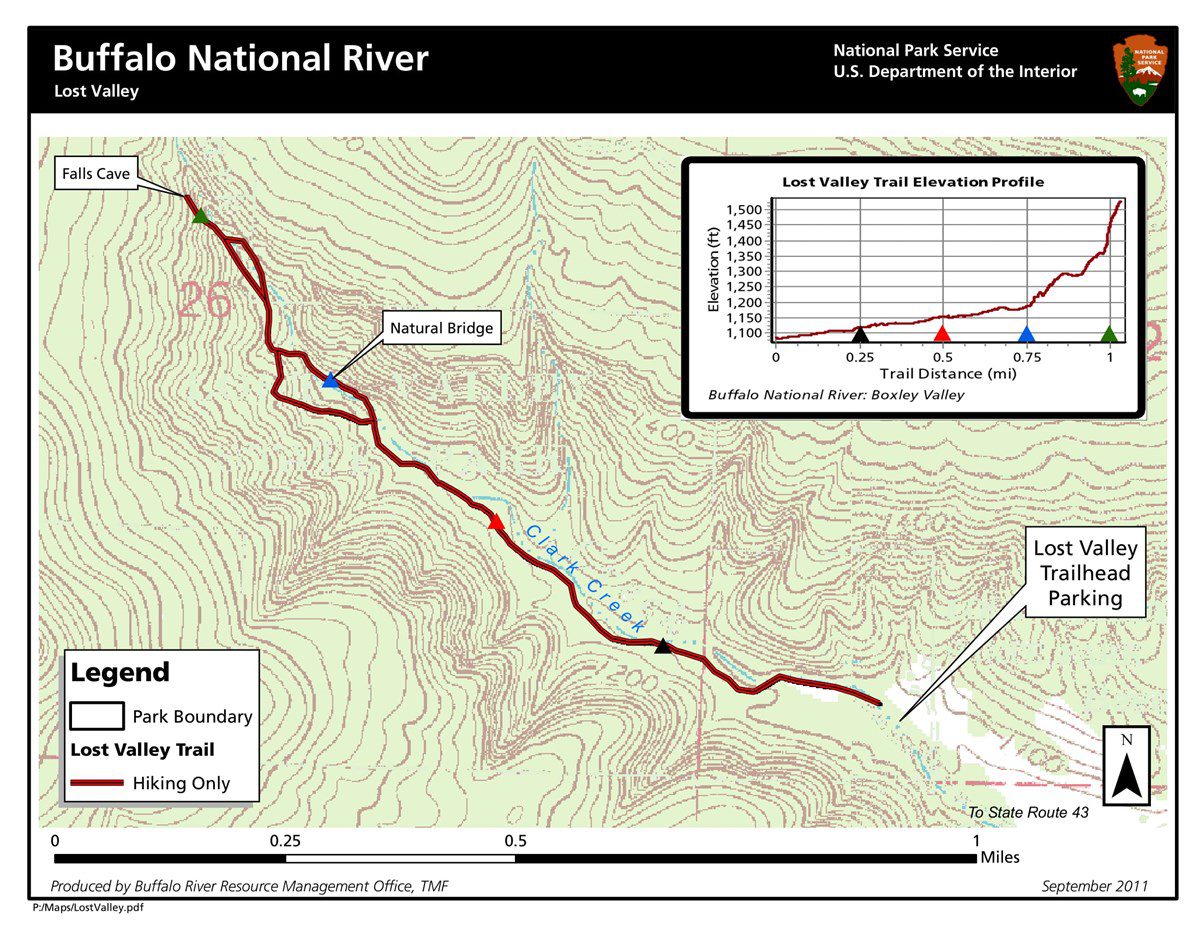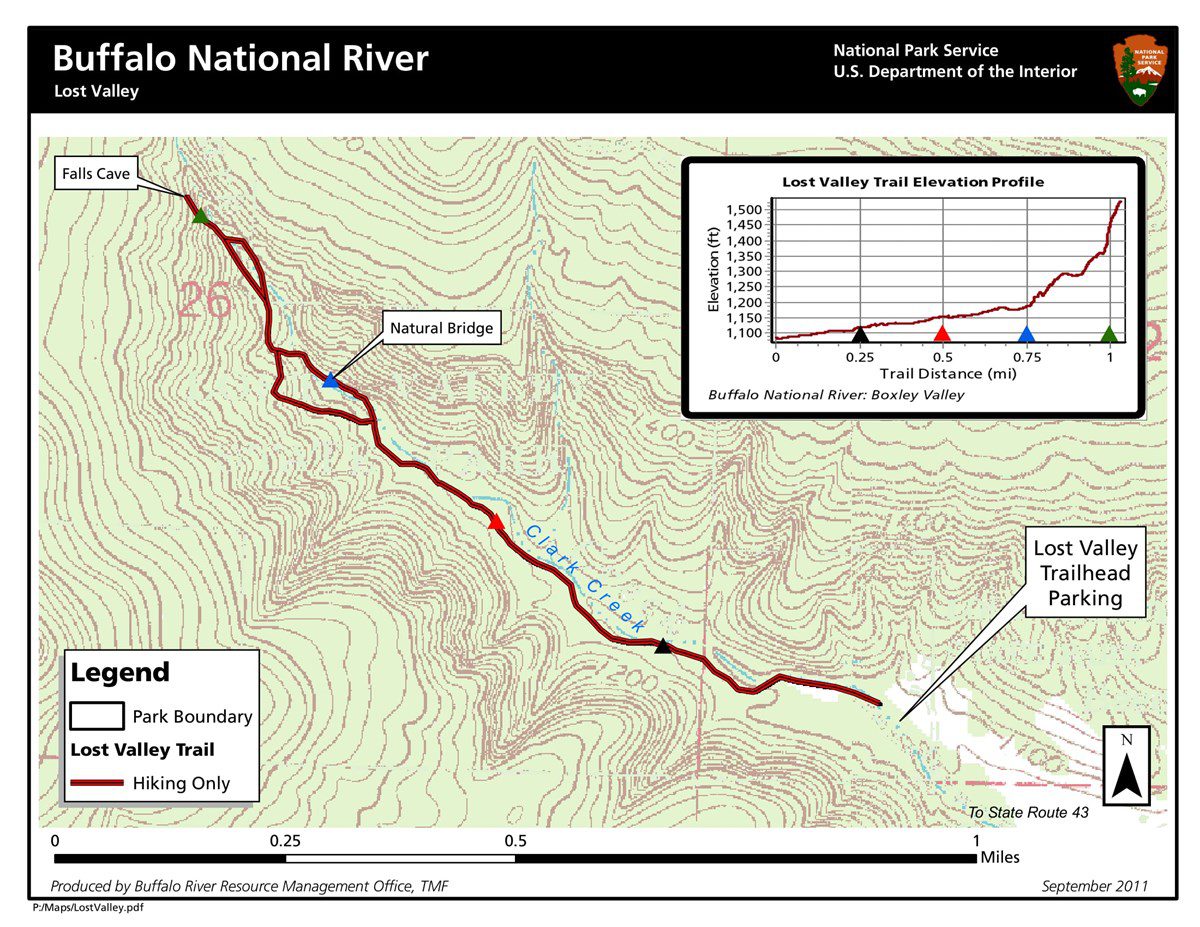 The trail becomes increasingly difficult with numerous steps and rocky, off-camber sections that may be slippery in wet conditions. Take the right trail at the split to see the waterfall emerging directly from the rock.

Past this point, the trail gets steep with a lot of rock steps.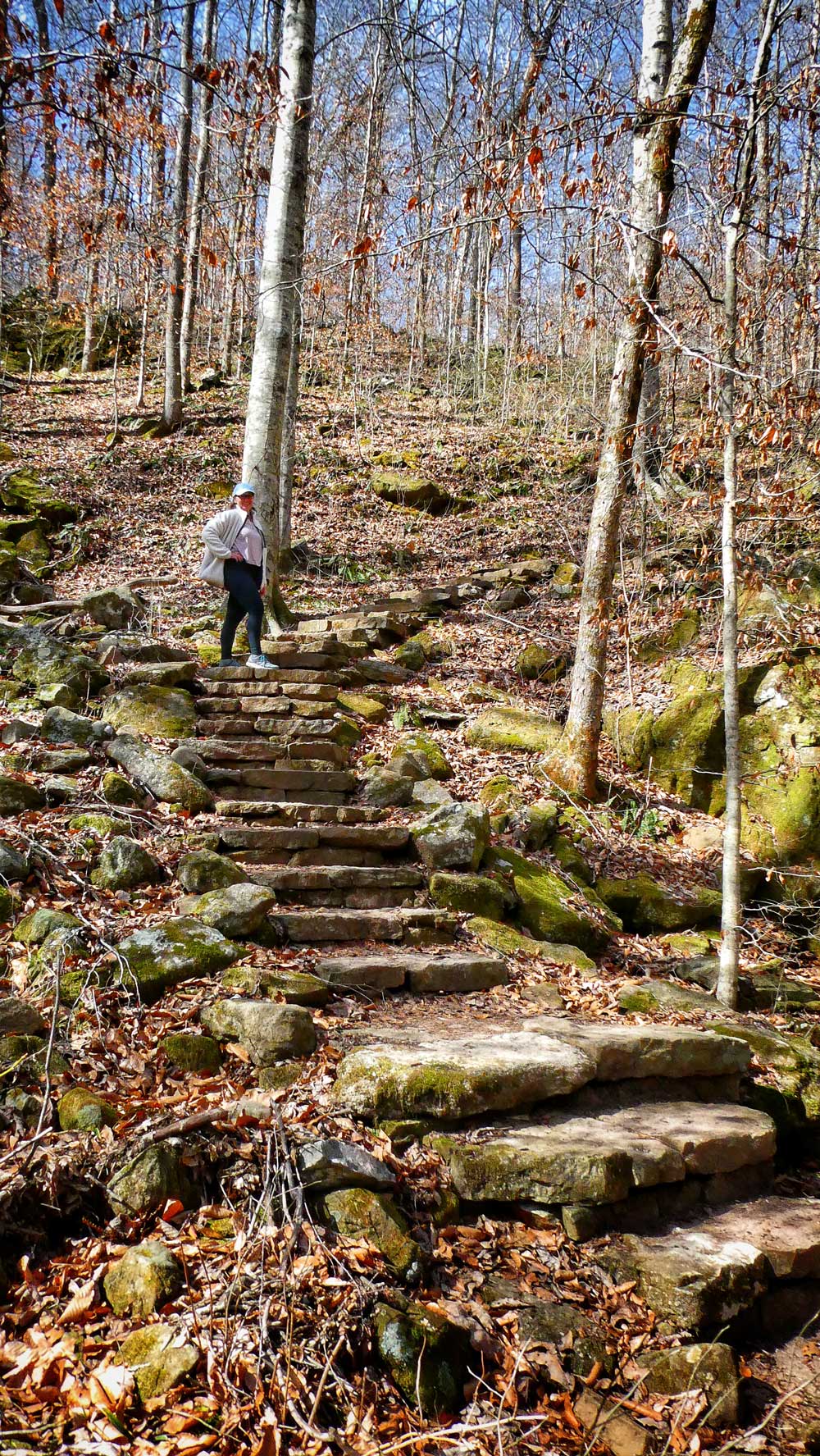 Next up is Cobb Cave, named for the corn cobbs found during excavations in the cave. This was someone's home hundreds, possibly thousands of years ago.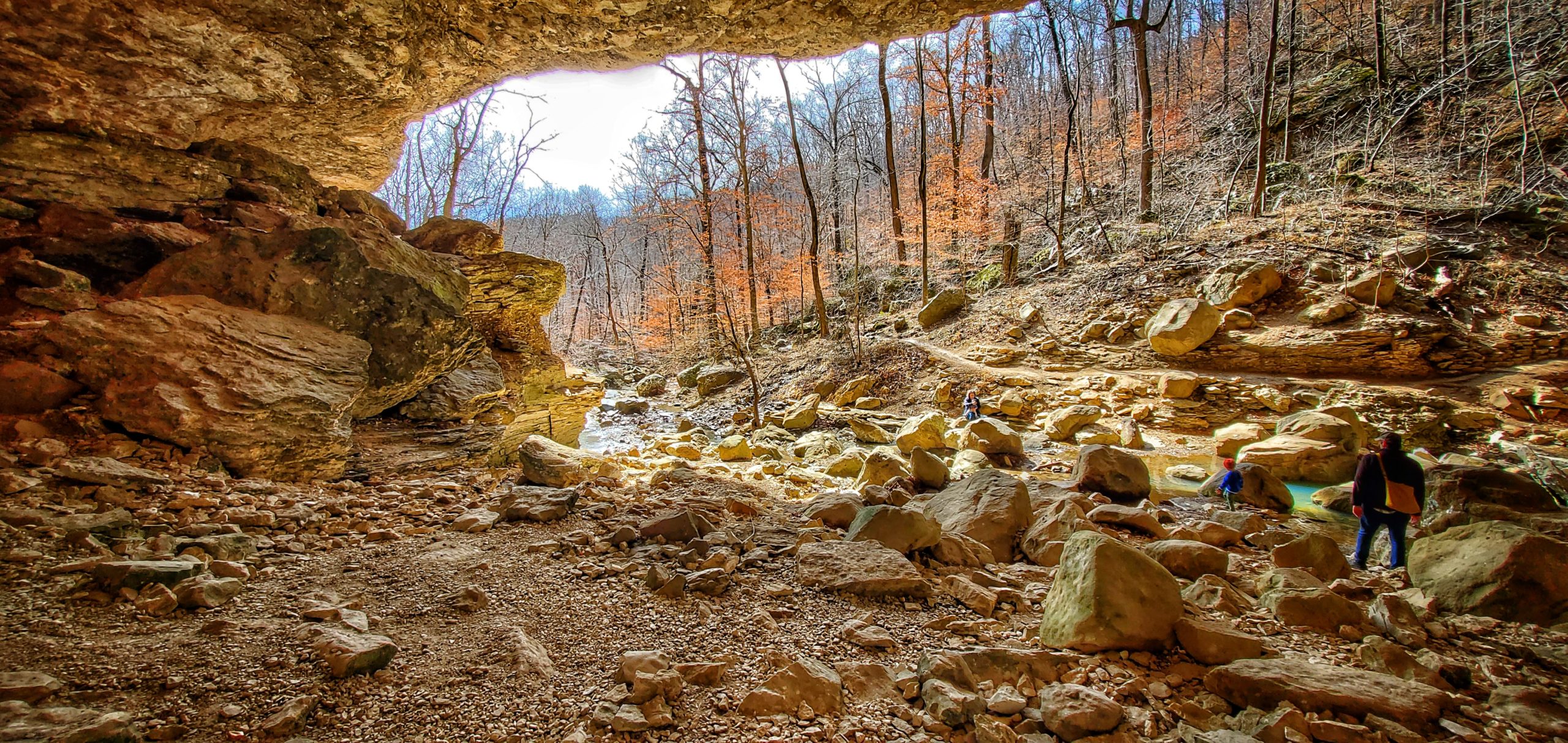 Eden Falls is the next destination, offering numerous picturesque spots for taking selfies.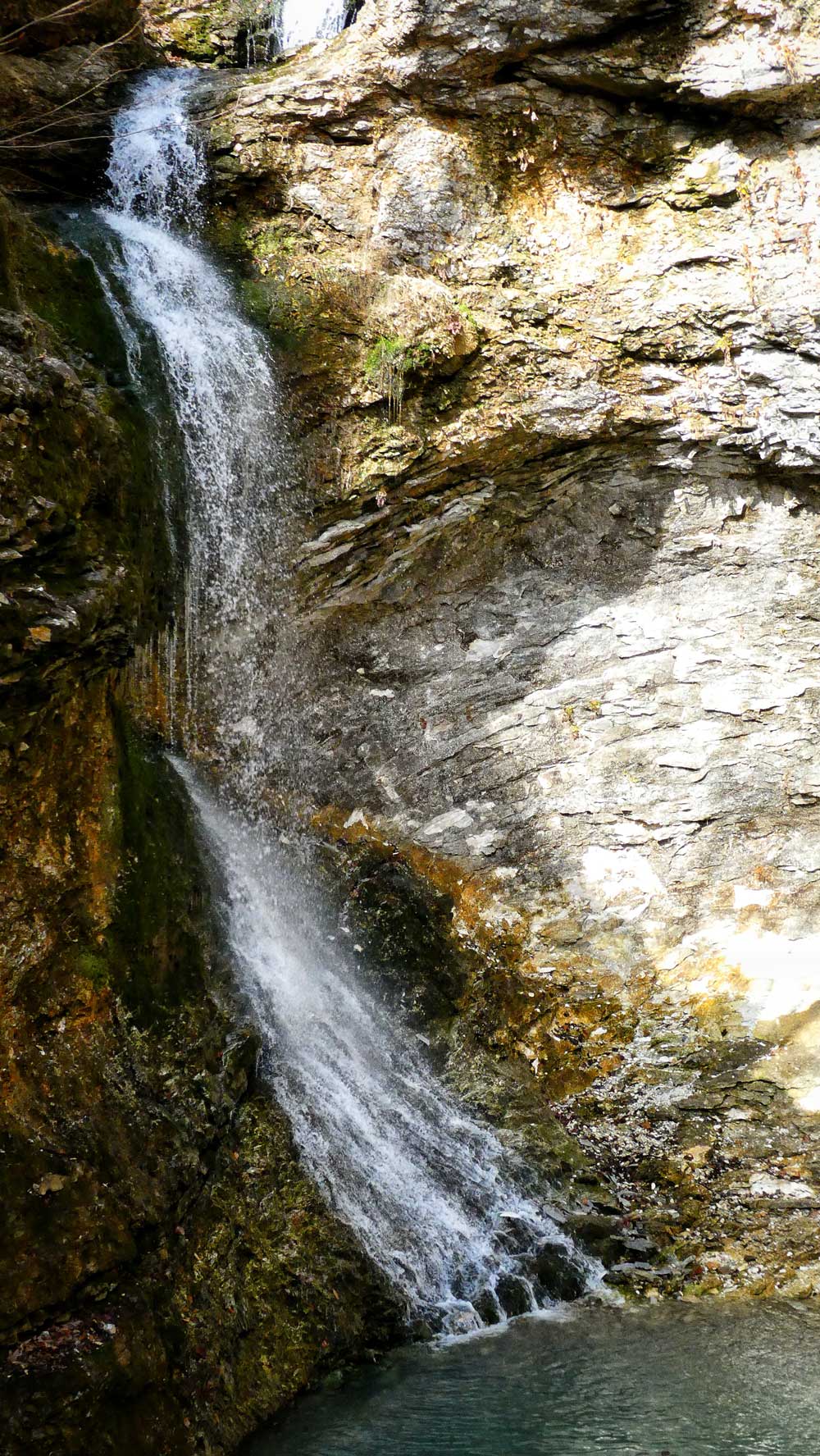 More climbing and a sketchy bit of wet rocks found us inside Eden Cave at the high point of the hike.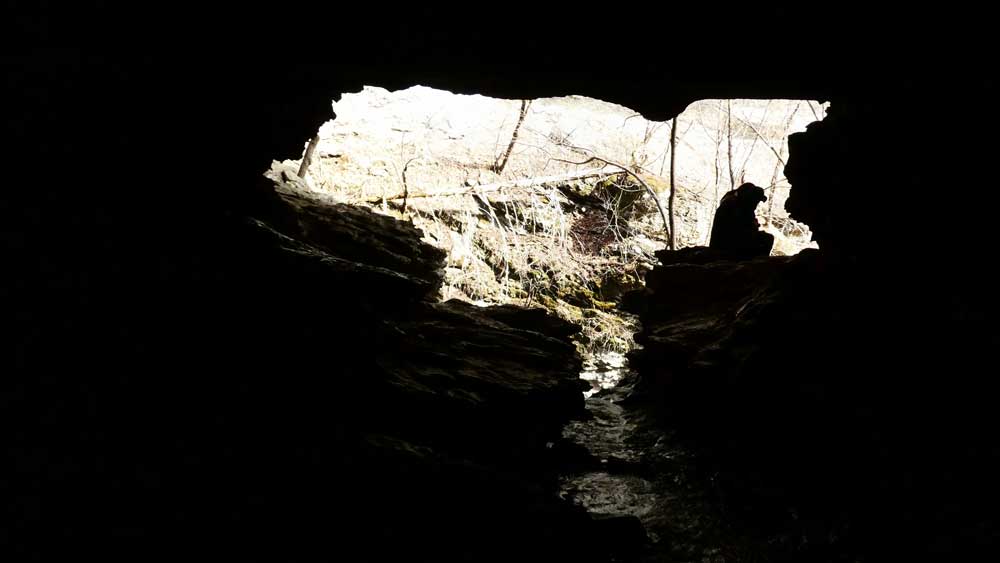 Learn more about the Buffalo National River in these articles on the area: