A short list of outdoor recreation news affecting Arkansans. Learn more about these below.
Day Use Fees Waived for Veterans Day
Completion of Mission-Razorback Connector
Arkansas to Host 2026 Bass Fishing World Championship
6 Reasons This Region is the Place to Be
Low-level flights in Arkansas and Missouri
Groundbreaking of John H. Johnson Park
---
US Army Corps of Engineers waives day use fees at recreation areas in observance of Veterans Day
LITTLE ROCK, Ark. — The U.S. Army Corps of Engineers announced today that it will waive day use fees at its more than 2,850 USACE-operated recreation areas nationwide in observance of Veterans Day, Nov. 11.
The waiver covers fees for boat launch ramps and swim beaches. The waiver does not apply to camping and camping-related services or fees for specialized facilities and events. Other agencies that manage recreation areas on USACE lands are encouraged, but not required, to offer the waiver in areas they manage.
Visitors should contact USACE projects before visiting to ensure recreation areas are open. The status of USACE-managed campgrounds, boat ramps, swim beaches and other sites is available at https://corpslakes.erdc.dren.mil/visitors/status.cfm.
USACE began the Veterans Day fee waiver in 2006 to honor those who have served our nation in the armed forces.
USACE is one of the leading federal providers of outdoor and water-based recreation, hosting millions of visits annually to its more than 400 lake and river projects. It's estimated that 90 percent of USACE-operated recreation areas are within 50 miles of metropolitan areas, offering diverse outdoor activities for all ages.
To find a USACE recreation site near you, please visit www.corpslakes.us or www.recreation.gov.
Additional recreation information can be found on the Internet at www.swl.usace.army.mil, on Facebook at www.facebook.com/littlerockusace, and on Twitter at www.twitter.com/usacelittlerock.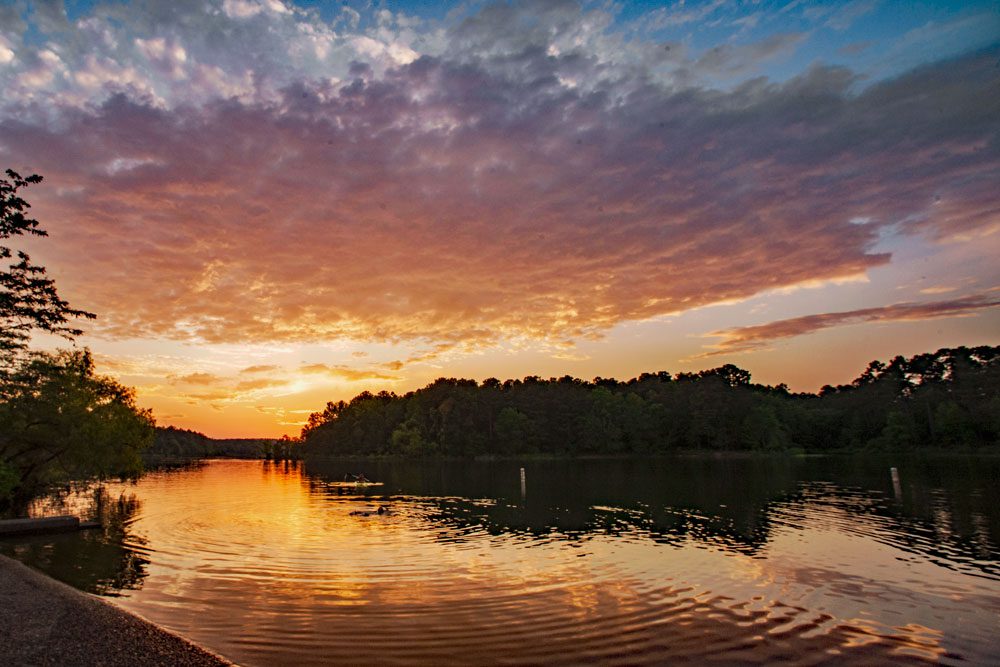 ---
Fayetteville to celebrate the completion of Mission-Razorback Connector
FAYETTEVILLE, Ark. — The City of Fayetteville will hold a ribbon-cutting ceremony and walking tour Monday, Nov. 7, to celebrate the completion of the Mission-Razorback Connector bikeway.
The event will begin at 4 p.m. at the intersection of N. Wilson Ave. and W. Prospect St. – the northwest corner of Wilson Park, just east of the Razorback Regional Greenway.
Speakers will include Fayetteville Mayor Lioneld Jordan; Matt Mihalevich, active transportation manager for the City; and Jeremy Pate, deputy director of the Walton Family Foundation Home Region Program.
The Mission-Razorback Connector is a 1.1-mile bike and pedestrian route on Prospect St., Park Ave., Trenton Blvd., and Rebecca St. that connects the Razorback Greenway to Mission Blvd. through Wilson Park and the Washington-Willow Historic District. It provides active transportation and improved recreation opportunities for over 3,700 residents within 1/4 mile of the project.
The Mission-Razorback Connector is a component of the planned 11-mile Parkside Loop that will be fully connected with the completion of the Mission Blvd. Trail project, which is set to begin construction later in 2022. For more information about all the Mission-Razorback Connector, go to: https://www.fayetteville-ar.gov/4032/Mission—Razorback-Connector.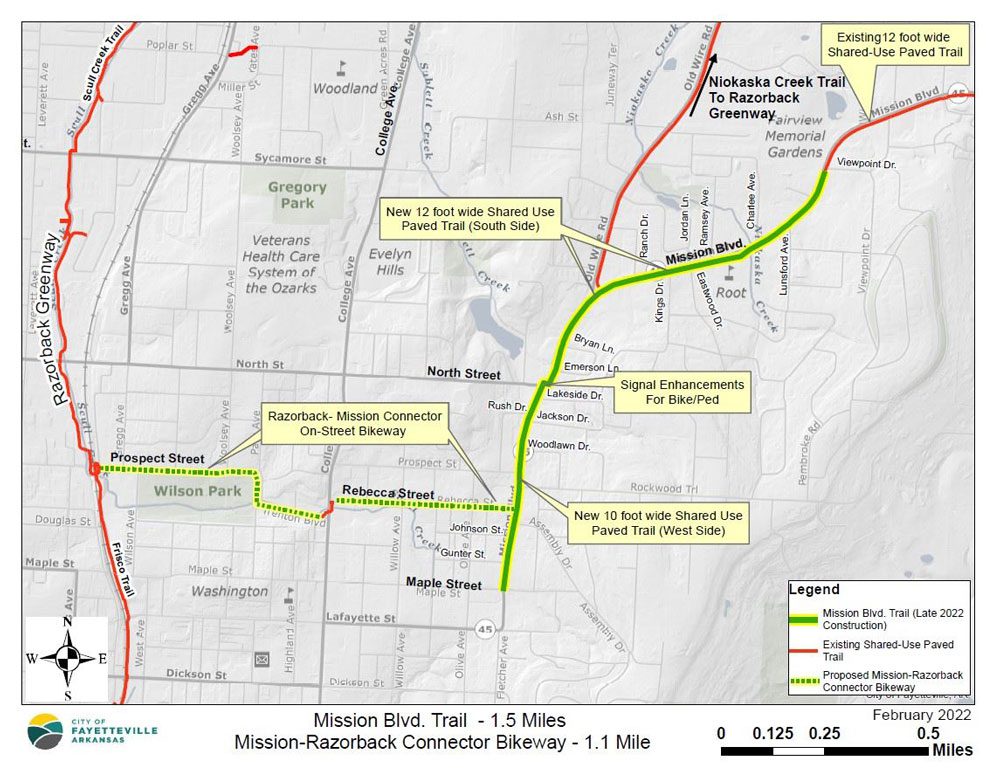 ---
Hot Springs Is Selected to Host 2026 Bass Fishing World Championship on Lake Hamilton
HOT SPRINGS NATIONAL PARK, Arkansas — Hot Springs was selected to host the 2026 Bass Fishing World Championship on Lake Hamilton, according to Visit Hot Springs CEO Steve Arrison.
The announcement was made at the conclusion of the 2022 World Championship held in Columbia, S.C., by Tony Forte, president of USAngling, which conducts the world championship bass fishing event along with other competitions.
The 2023 World Championship will be held in Portugal; 2024 in Italy; 2025 in South Africa, Forte said.
"We are very excited to partner with Hot Springs for the world championship in 2026 and the previously announced 2023 Pan American Bass Fishing Championship events, also on Lake Hamilton," Forte said. "Hot Springs has hosted many major bass fishing events over the years, and they are the perfect partner for USA Bass.
"Hot Springs was the clear choice to host both the Pan American Championship and the World Championship. The community, the facilities, and the lake are all world-class. We look forward to showcasing these to anglers all over the world."
"As a city, we are honored to have been selected to host the world championship of bass fishing," Arrison said. "As Tony pointed out, Hot Springs knows fishing. With our three crystal lakes, we are a world-renowned destination for both recreational and professional fishing. We look forward to hosting the best bass fishermen in the world in 2026. We'll show them a great time in addition to some great fishing."
USA Bass is part of U.S. Angling, a 501c3 charitable organization that supports the USA Bass Team as they compete in Pan-American and World Championship fishing events. USAngling is the American representative to the Federation Internationale de la Peche Sportive en Eau Douce (FIPSED). FIPSED is the global governing body of sportfishing and only "recognized" entity to hold sanctioned fishing world championships.
For more information on Hot Springs visit: https://hotsprings.org
For more information on the USA Bass Team: https://usabass.org
Follow USA Bass on Facebook: https://www.facebook.com/usabassorg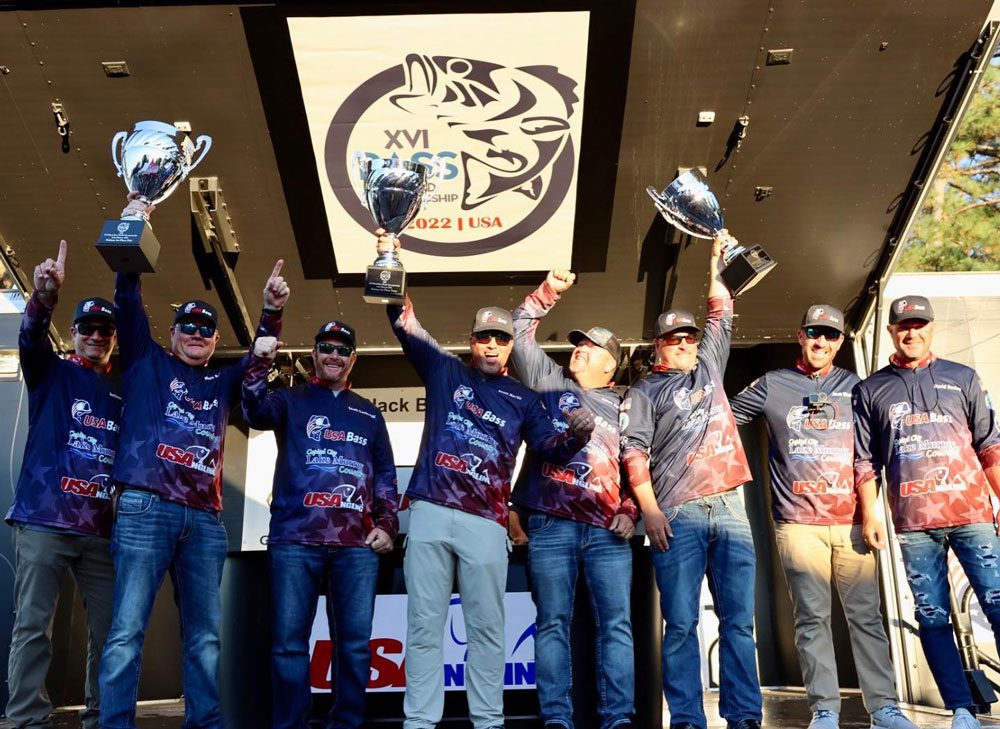 ---
Top 6 Reasons Northwest Arkansas is the Place to Be
(from the Seattle Post-Intelligencer)
Rated as one of the best places to live in the country, the region is already emerging as a popular choice for travelers seeking outstanding vacation experiences and is quickly standing out as an appealing relocation place for remote workers.
Below are some of the top reasons NWA should be on your radar:
1. World-class trails
Northwest Arkansas is considered the "Mountain Biking Capital of the World" for good reason — the region boasts over 484 miles of trails through the Ozark mountains that are perfect for biking, hiking and camping. Everyone is welcome! Groups like Women of OZ are creating a welcoming, non-intimidating environment on the trails for all individuals who identify as women, regardless of their background or skill level. And if camping is your thing, you can pitch a tent along more than 135 miles of the National Buffalo River — America's first national river — or take time to explore the beauty of Hobbs State Park Conservation Area or Devil's Den State Park.
2. Vibrant arts community
But if it's innovative galleries and inspiring public sculptures that get your heart racing, view the art installations along the OZ Trails and enjoy well-curated art experiences at your favorite local establishments thanks to OZ Art NWA, which is making the community more vibrant by promoting access to unique, diverse and authentic art encounters. As an art lover, your trip to Northwest Arkansas won't be complete without visits to world-class museums like Crystal Bridges Museum of American Art and The Momentary, which offer a superb overview of art. And for lovers of the performing arts, the theater is alive and well at TheatreSquared and the Walton Arts Center.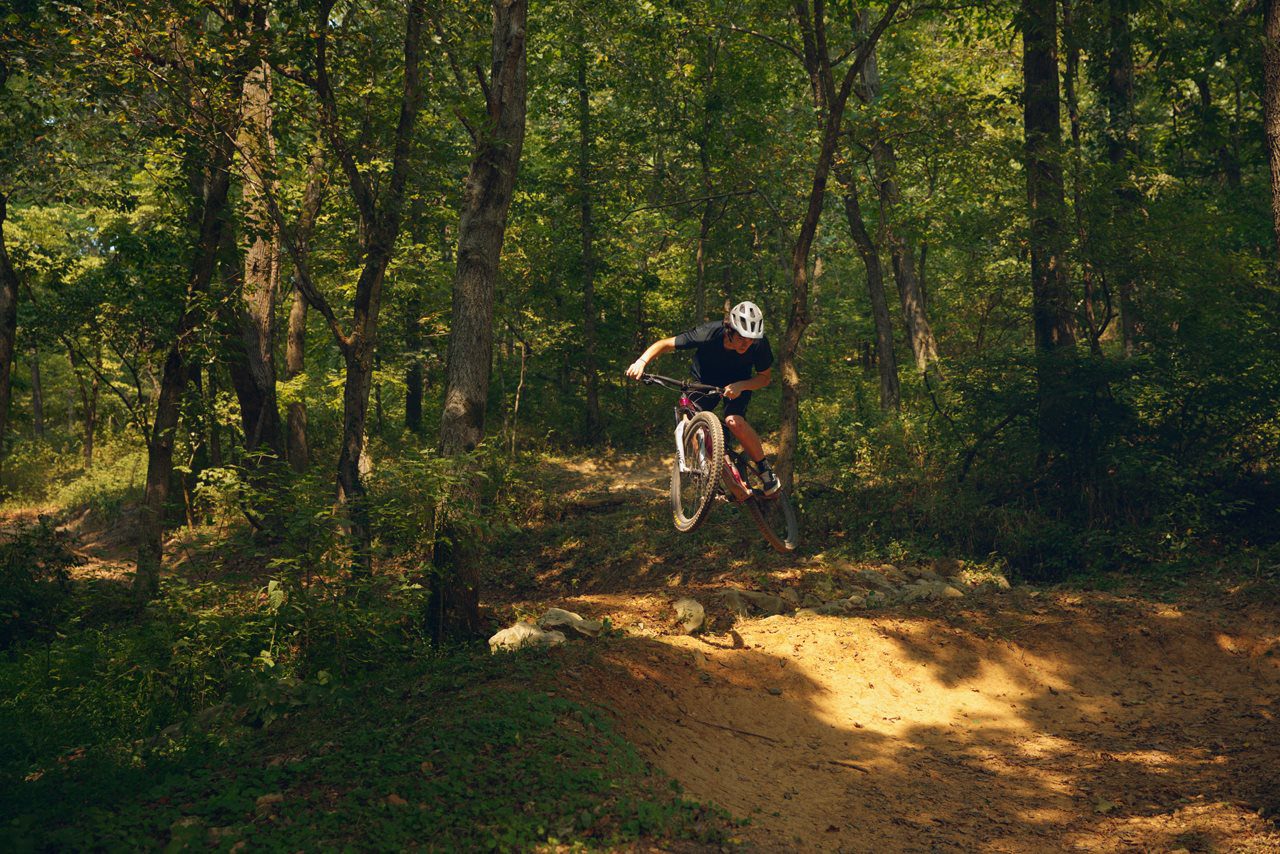 ---
Low-level flights in Arkansas and Missouri
HOLLISTER, Missouri — Scientists with the U.S. Geological Survey (USGS), the Arkansas Geological Survey and the Missouri Geological Survey are partnering to collect geology data using airborne geophysical technology as part of the USGS Earth Mapping Resource Initiative (Earth MRI). Weather permitting, the survey is slated to begin in early November and be completed in the Spring of 2023. None of the instruments carried on the aircraft pose a health risk to people or animals. More Information.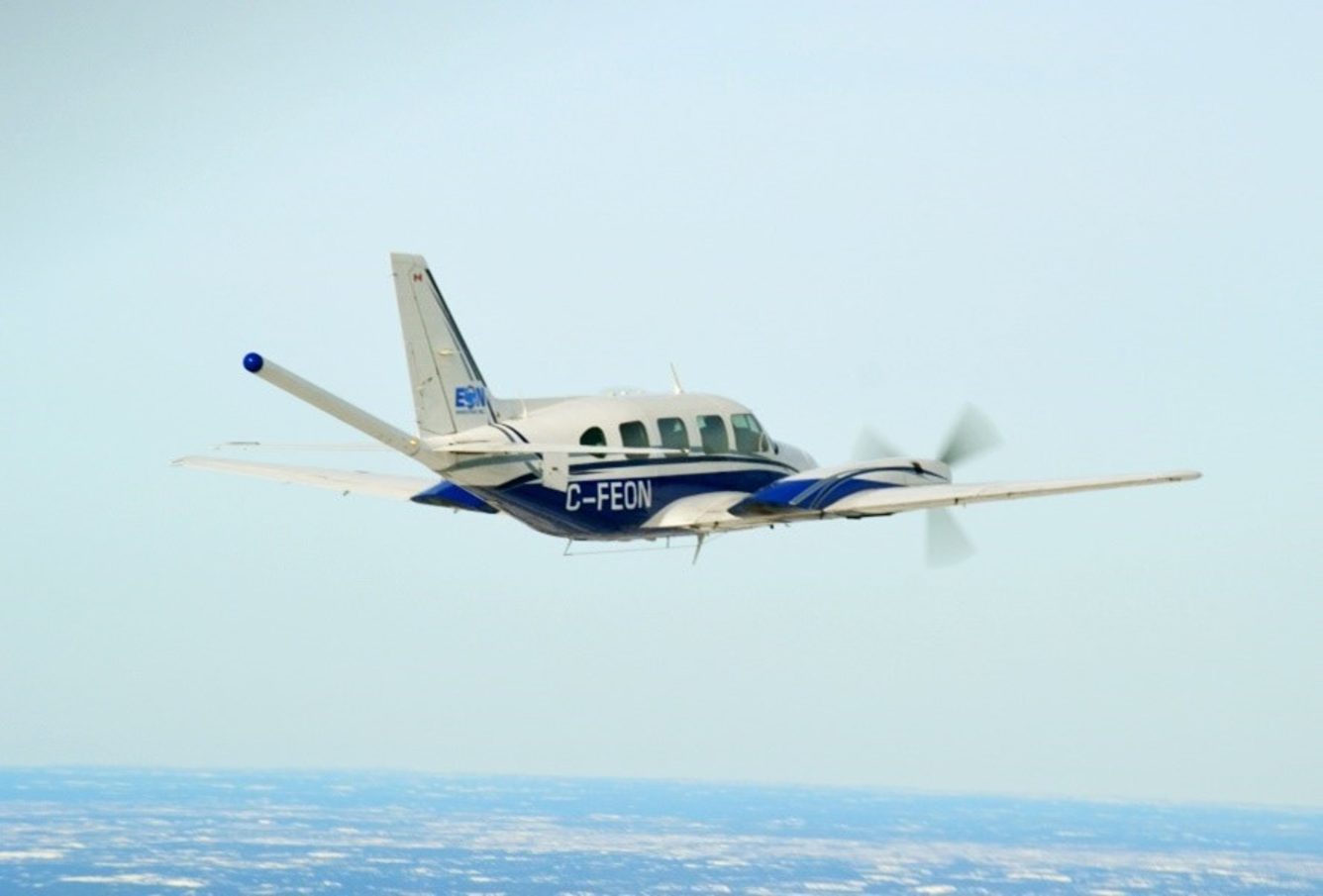 ---
Arkansas State Parks to celebrate John H. Johnson Day with groundbreaking of park
(ARKANSAS CITY, Ark.) – In celebration of John H. Johnson Day, the Division of Arkansas State Parks will host a groundbreaking event on Tuesday, Nov. 1, at the site of the future John H. Johnson Park, adjacent to the Delta Heritage Trail State Park Robert S. Moore Jr. Arkansas City Trailhead. The groundbreaking will start at 1 p.m., and plans for the park will be presented.
Born in Arkansas City, John H. Johnson is well known for founding Johnson Publishing Company, which published the influential Black magazines Ebony and Jet.
As part of the day's celebration, Friends of John H. Johnson Museum has events planned at the Desha County Courthouse grounds prior to and after the groundbreaking.  A "Salute to Ebony Fashion Fair and Fashion Show" will start at noon. An awards ceremony will start at 3 p.m. The Mann Middle School Dance Ensemble, as well as Justin Anders and the UA-Monticello Jazz Combo, will perform.
Funding for the park is made possible by the Walton Family Foundation and Arkansas State Parks. The park is expected to be completed in the summer of 2023.