Results!
Sundays are the perfect days to sleep in and enjoy the paper with a cup of coffee, maybe a few cups of coffee. We could  even catch up on all the shows we DVRd during the week that we haven't had time to watch. Right? Of course not!
We've been covering a lot of running and cycling events on the weekends. There is no shortage of opportunity for organized events this time of year. This Sunday involved a fun family friendly and even pet friendly event that allowed participants to choose their mode of travel, by foot or by wheel. There were families, teams of friends, couples, solos and pet/owner combinations. There were road bikes, mountain bikes, polo bikes, unicycles, runners, walkers and at least one person on roller skates.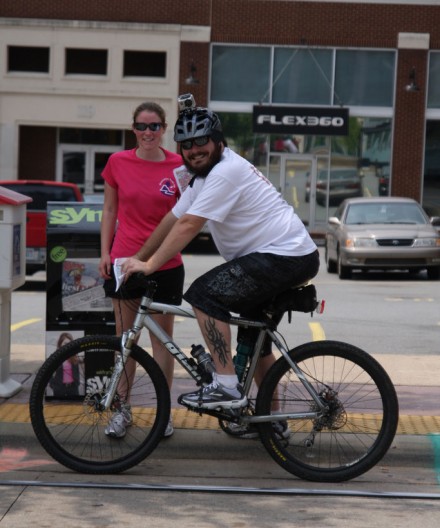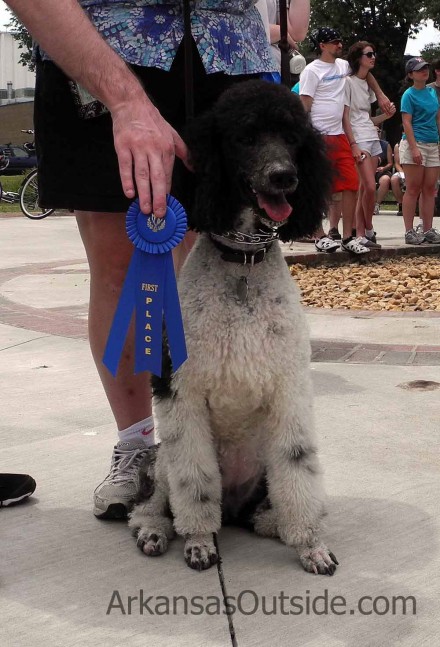 All participants were given a map that marked a number of locations around the area with a highlighted circle. At each location a clue or question was provided and a multiple choice answer sheet had to be marked.  For example, one of the locations was Little Rock Central High School. The question was: how many steps are there from the pool to the main entrance? There were also questions about some of the historic buildings in the area such as what kind of social club was once housed on the second floor of this building, or in what year was this building destroyed by fire? There were clues that led to sculpture gardens, historic monuments, even one at Mt. Holly Cemetery. The points for finding the correct answer varied from 10 points to 50 points, depending on distance or difficulty. It was up to participants to decide the order and direction of their travels to amass as many points as possible within the two hour time limit.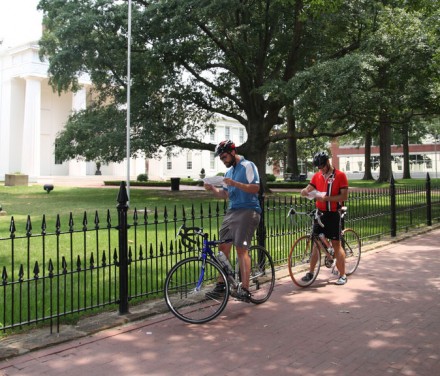 Joe and I have done adventure races together having to plot UTM coordinates on topographical maps and finding our way through briars and bush. We thought we'd be pretty good at this. And we were good at navigating to each spot. What we weren't always good at was finding the answers. Some of them were details we weren't looking for, like the wording on a manhole cover, or the 3 inch medallion stuck in a brick wall at the corner of a building. A lot of the answers were things we were pretty sure we knew, but we went to them anyway, just to be sure. Two full hours of riding around town to spots we might not visit very often, if ever, was a pretty good way to spend a Sunday morning. As good as coffee and the paper? Yes.
The Signorelli clan did a great job of organizing this shindig. Many stores and individuals donated items for prizes and refreshments for tired, thirsty and hungry knowledge hunters. Aly even figured out another good use for the sturdy trash cans at MacArthur Park.
To pass time while the scores were being tallied up there was a game of "how many people can you fit inside a 6XL t-shirt". The answer? Eight.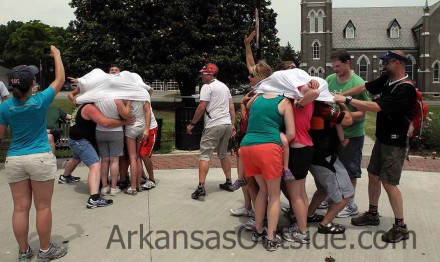 Winners in each category received ribbons and extra entries for the prize drawing with items ranging from a pair of Sock Guy socks to $25 gift cards from the New Balance Store and even a day of tandem bike rental from Fikes Bikes  (River Trail Rentals). Almost everyone was able to walk away with a prize. Our prize for the day was another great memory of a day spent on our bikes with each other and with friends.
Overall Results will be available soon. See more of Cliff Li's photos on Flickr.