Seventy-six cyclists set off from downtown Hot Springs Saturday morning to start the 2022 Arkansas High Country Race, a challenging multi-day biking event that takes in the toughest mountain terrain in Arkansas. One of the routes covers 1,000 miles.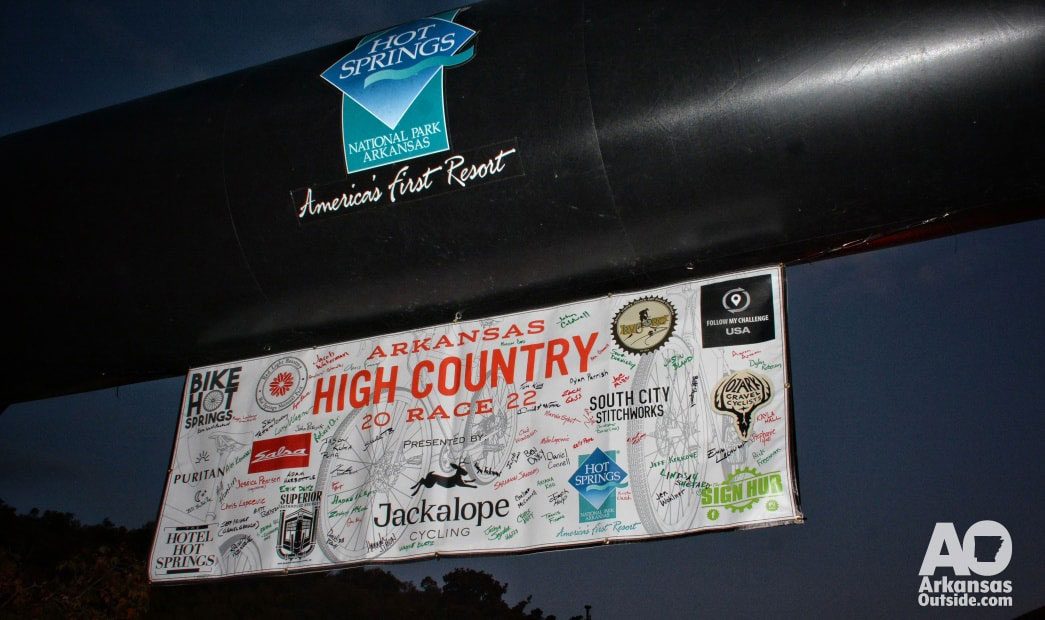 The cyclists, representing 23 states, chose from one of three routes: the 180-mile Ouachita Triple Crown loop, the 500-mile South Loop, or the 1,000-mile AHCR route. (More information on the route)
The AHCR route covers most of Western Arkansas. Riders must be self-supported (no help from friends) as they ride pavement and gravel road segments totaling 75,000 feet of elevation gain. On average, only 40 percent of the riders will complete the grueling 1,000-mile race.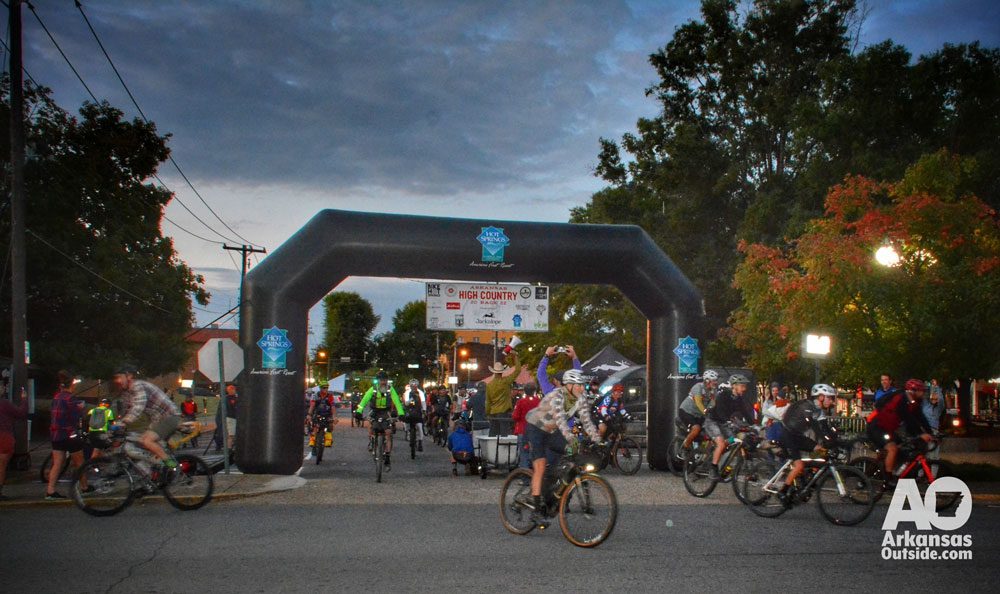 "Hot Springs is hosting the race this year and next," Visit Hot Springs' Trails Coordinator Traci Berry said. "We are pleased that two of our very own Hot Springs residents, Randy Windle and Larry Wagner, are participating in the race."
Racers are expected to cross the finish line at various times during the next 10 days, Berry said. The finish line is located at Hill Wheatley Plaza in downtown Hot Springs. The riders' progress can be tracked in real-time at https://www.followmychallenge.com/live/arhc22/
Hot Springs is the host community for this year's ARHC race and again for the 2023 race.
The Arkansas High Country Route was developed by Arkansas's own Chuck Campbell in partnership with Adventure Cycling.
"We are excited to be the host city for the fourth year of the Arkansas High Country Race," Traci Berry, " Visit Hot Springs' Trails Coordinator
"We are excited to be the host city for the fourth year of the Arkansas High Country Race," Berry said. "Hosting the race gives us an opportunity to showcase our unique, historic town as well as the three IMBA Epics located in our region: the Womble, LOViT, and Ouachita National Recreational Trail by offering a third option for the event, the Triple Crown – connecting all three of the IMBA Epic Trails, to cyclists from all over the country."