This year we could celebrate the 10th Annual running of Race the Base at Pinnacle Mountain State Park if not for the interruption of 2020. We're going to call it our 10th Annual-ish running of Race the Base. This year the race will take place on Saturday, November 5 at 9 am. The 4-ish mile run will take runners and walkers around the mountain with a few surprises along the way. We recommend registering now as the race has been known to sell out. Would you like a taste of the race? Here is an article from the first year, 2012.

Thanks to our Sponsors and Volunteers
The first Race the Base in 2012 was Partners for Pinnacle's search for a new fundraising opportunity and the first time Arkansas Outside helped direct a trail run. Here we are 10 years later and the race has grown from just 100 or so runners to selling out multiple years in a row at 200 plus. Along the way we learned a lot of lessons and had a lot of good luck. The race has had a string of great sponsors including Bear State Bank and Arvest Bank. Go!Running was on board as the running store sponsor from day one until they closed in 2021. This year we welcome Fleet Feet Little Rock to the fold. We are thankful for all they are doing to make this year successful. Central Arkansas Master Naturalists, specifically Bill Toland, donate time to clearing the course before the race each year.  The race crew has also been very lucky to be approached by clubs, individuals, and businesses who wanted to be involved. We've been able to secure food and beverages for a big post-race party each year. For many years of Race the Base, the Little Rock Hash House Harriers running club provided the bulk of race volunteers as well as cooking hot dogs for the runners and guests. Year two of Race the Base brought David Breen into our race family. He has been our contact for refreshing post-race beverages from Oskar Blues, Rebel Kettle, and for the past couple of years, Yuengling. All said, it takes a village to put on an event like Race the Base.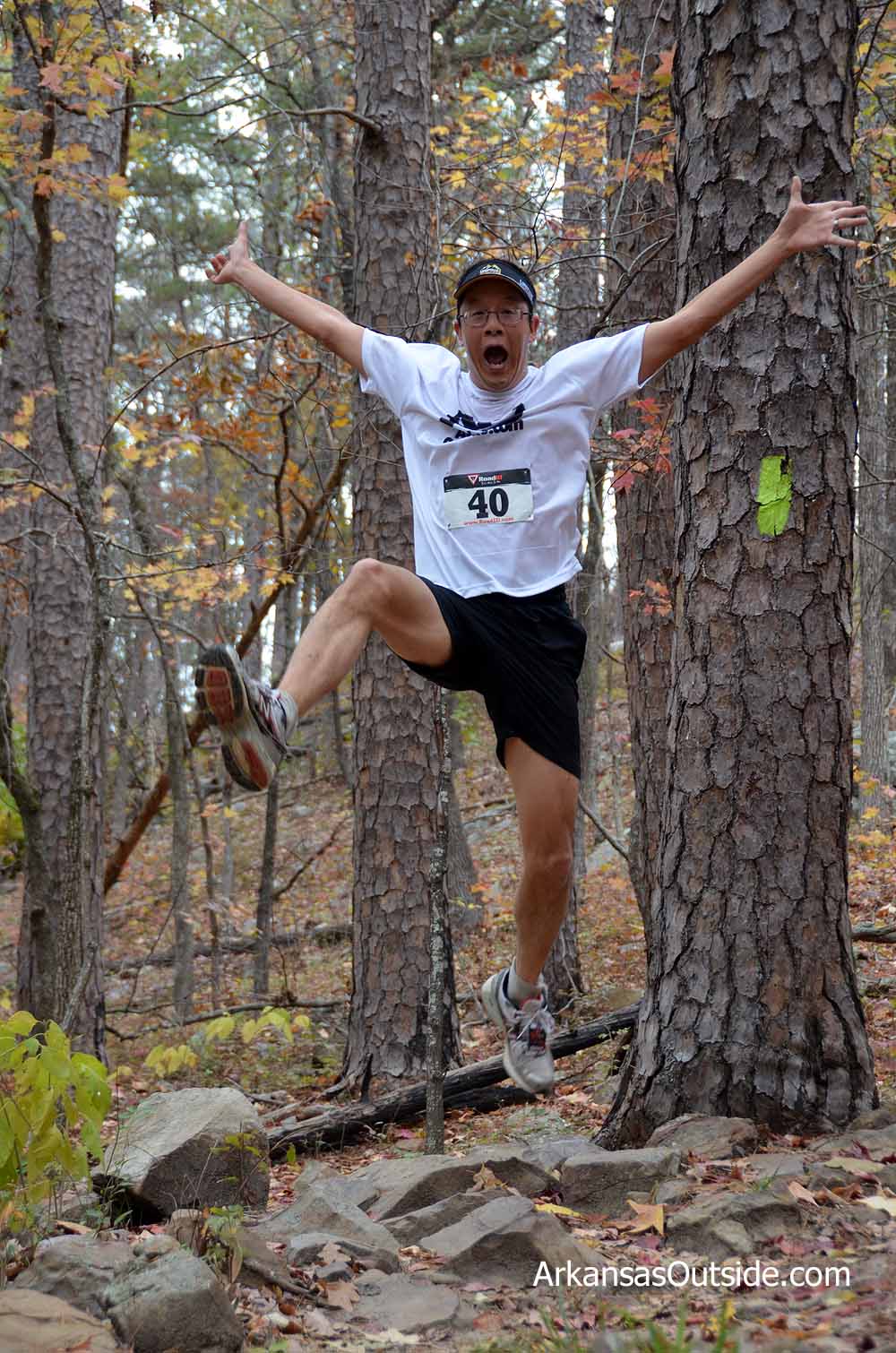 What your Entry Fee Does
The park is growing. Along with the westward growth of Little Rock and 2 years pandemic inspired outdoor recreation participation, park use at Pinnacle Mountain State Park has increased dramatically. A new visitor center will open soon, there is a lot of construction and disruption now to make room for future improvement. The funds from Race the Base go directly to the park for use in projects that are not in the legislative-directed budget. The race funds have provided prizes for the annual kids fishing derby, food for volunteers on clean-up and prescribed burn days, new AEDs and a mountain gurney for rescues, supplies for school-linked projects like butterfly gardens, playground equipment, and so much more. We're proud to have contributed even a small amount to these projects over the years of Race the Base.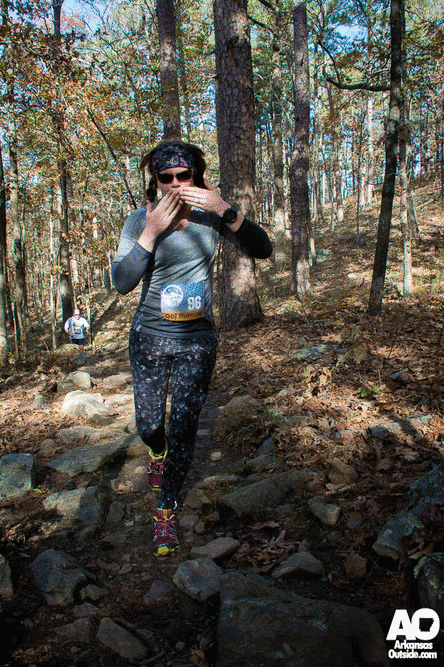 Please help us continue this legacy, join us for the fun, and contribute where you can. SIGN UP HERE