As the Thanksgiving holiday approached, the AO house was prepared to welcome home one of our offspring for a long awaited visit along with dinner with grandparents and possibly a niece or two. By Thanksgiving-eve, those plans had all but fallen apart. One plan that did not fail was to take part in the annual Go!bbler Turkey Trot and food drive on Thanksgiving morning. I may have been missing my family, but I will continue to be thankful for my running tribe.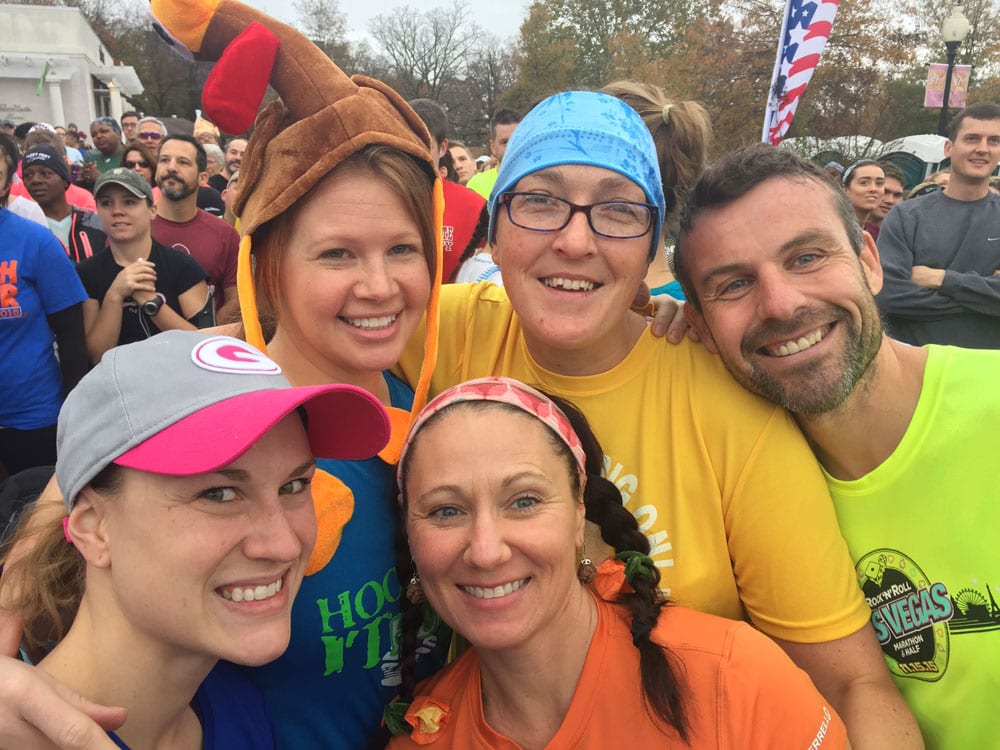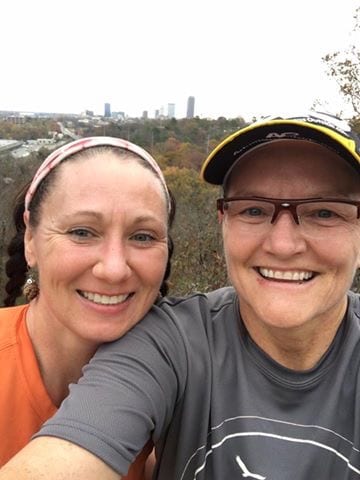 The Go!bbler seems to grow each year. Gary and Erin Taylor and the Go!Running team put their time and talent to work to benefit the running community with a lively pre-meal workout while benefiting those who might not be eating steady meals. Last year runners donated 2300 lbs of food to the Arkansas Foodbank. The goal for this year was to collect more than 3000 lbs. Other local businesses support the Go!bbler with food related prizes. Drawings from the pre-registered runners were held for a Hillcrest Artisan Meats turkey and pies from Ya Ya's Bistro.
I arrived ready to run, slowly, and was thinking of cutting back to the 4 mile route instead of the 6.5. My heart was as heavy as my feet, knowing my day was not going to go as planned without my little one home. Then I saw my tribe and I smiled. There were hugs and selfies and poses; there were turkey jokes and as we ran toward the track at Forest Heights Jr High there was a rousing rendition of the Addams Family Values movie Turkey Song with my friend Stephanie. Around mile two I ran into Leisa who has been a frequent running partner during the past year as we trained for Pikes Peak together. Call it peer pressure, competition, having a good time, whatever it's called I decided to stay with her for the 6.5 mile route and she made every step worth it. I was still going to miss having family around, but as the sun set on the day, a few of my tribe showed up to help eat the meal I had planned. Friendsgiving saved the day.
Some other shots from the day: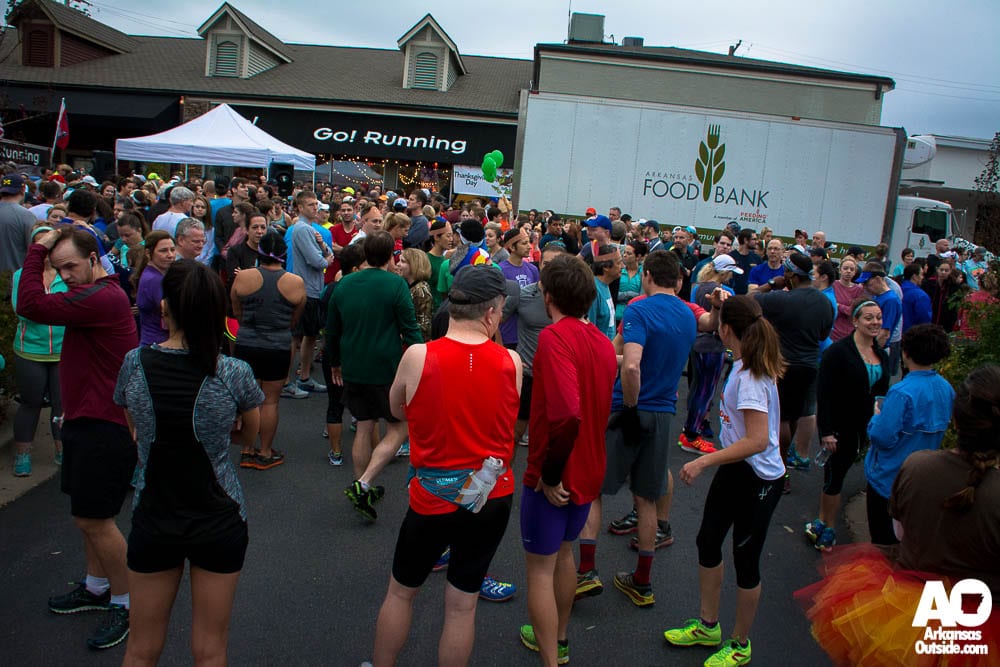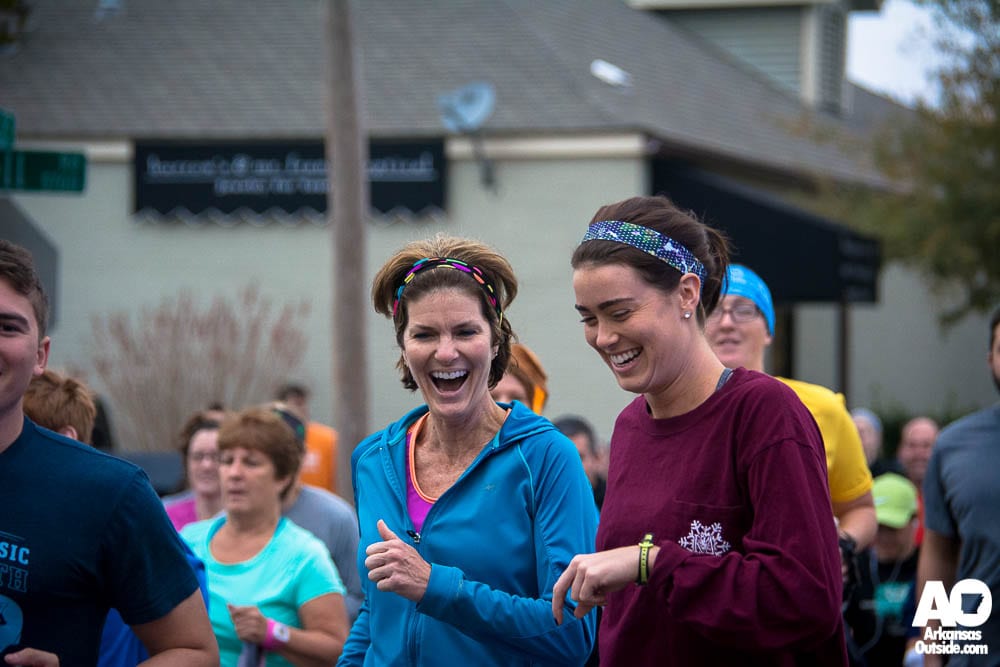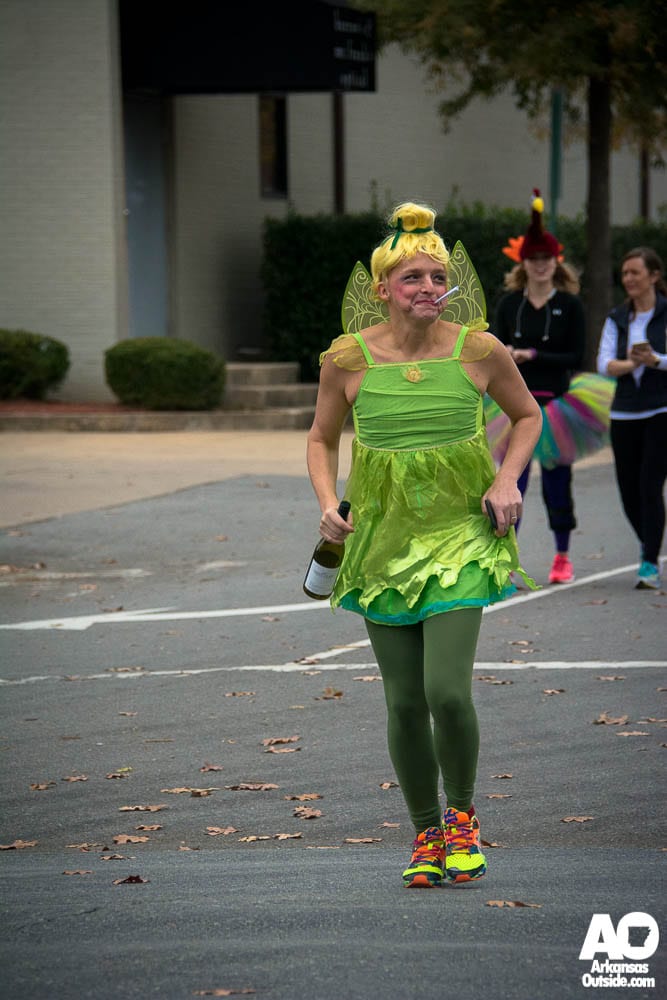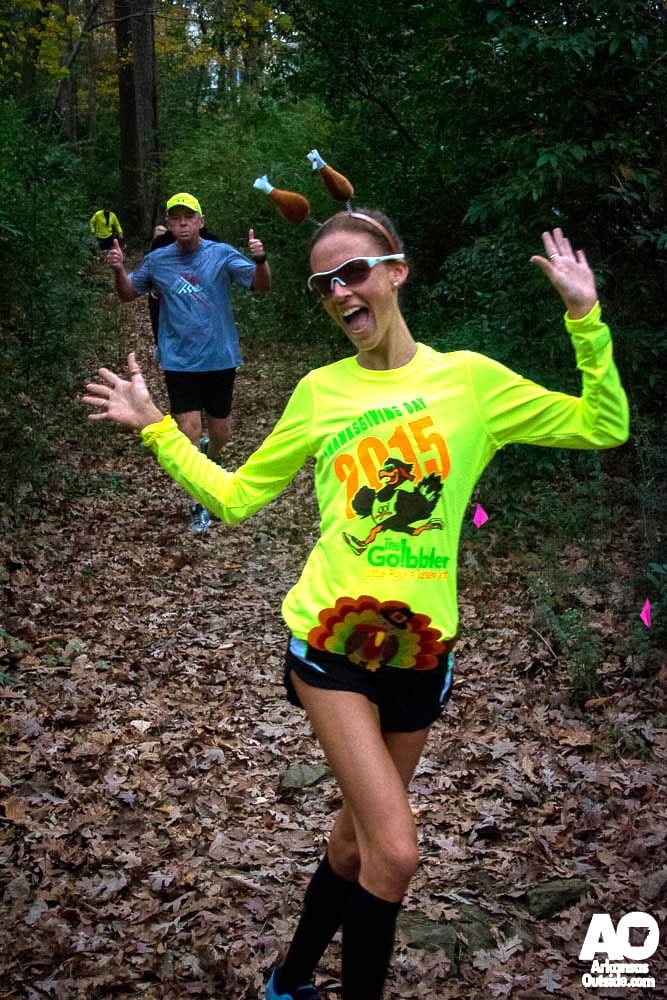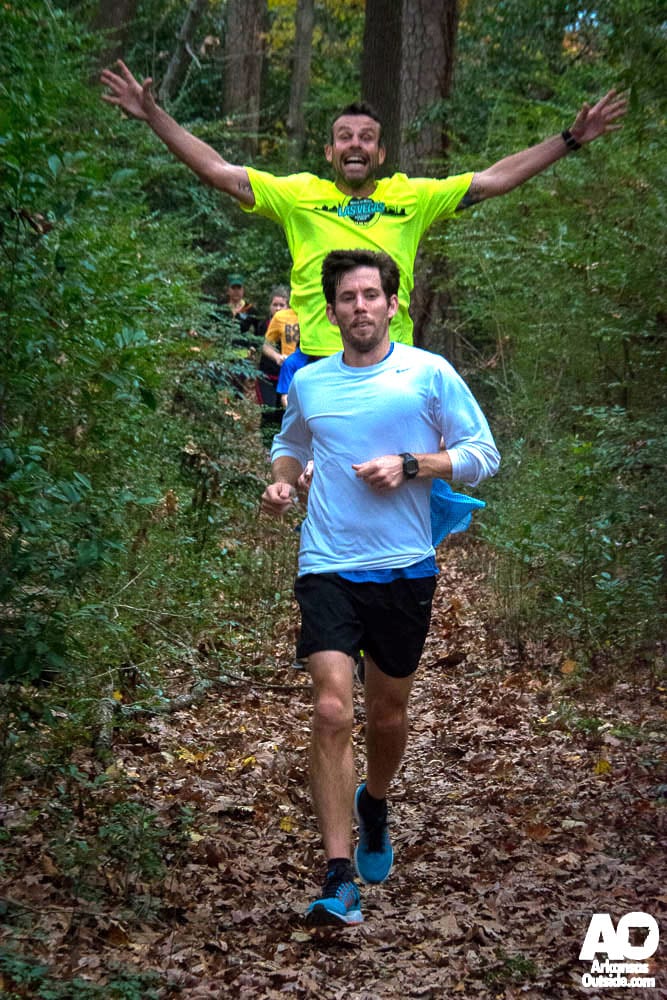 Look for about 800 more photos tonight on our Facebook Page.