This morning I spoke on KATV 7's Good Morning Arkansas show with Ansley Watson about Ultrarunning, running distances longer than the 26.2 miles involved in a marathon run. You can watch the video of it here. Arkansas hosts numerous ultra-run events around the state including distances of over 100 miles. This is thanks to members of the Arkansas Ultra Running Association or AURA.
There are currently 17 events on the AURA Calendar. These races take place on trails throughout the state, mainly in the more mountainous regions of the Ouachitas and Ozarks but some might surprise you. The Sunset Endurance Run in Saline County has runners moving for up to 24 hours on a flat paved trail around Sunset Lake in Benton. The Arkansas Traveller and the LOViT Trail Run are both 100 milers. A new race that is not yet part of the AURA series is the Spirit of Syllamo that has runners attempting up to 105 miles. Another AURA run, the Full Moon 25K/50K takes place near Lake Sylvia Recreation Area and starts just an hour before sunset. This run happens in July so the hope is that the temperatures are a little cooler in the night hours.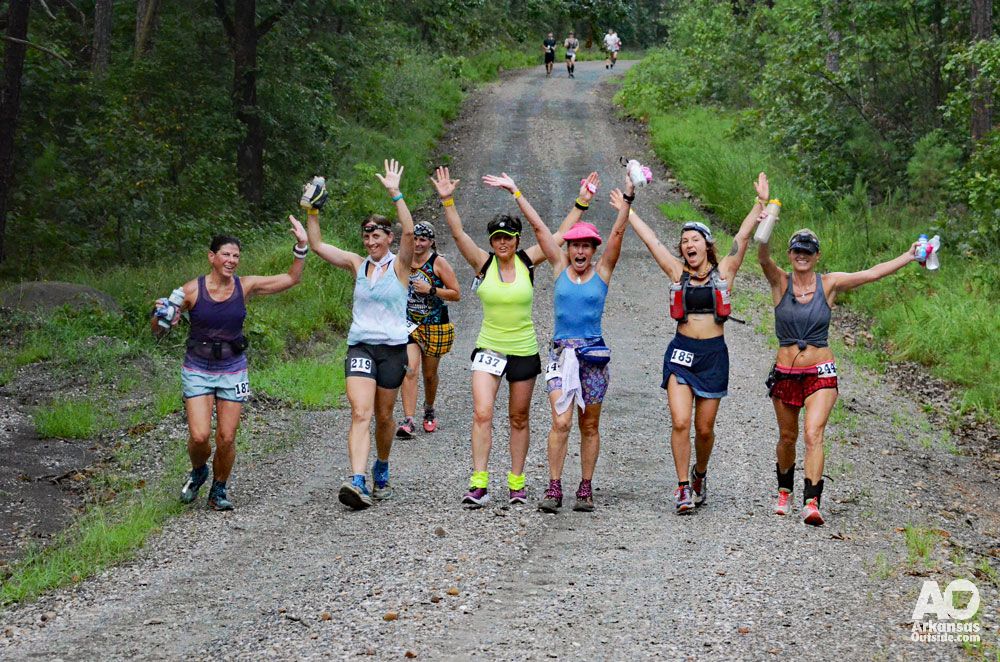 Many of the events include runs that are not considered ultra runs but are a gateway to those longer runs, like the 25K at Full Moon or the upcoming White Rock 25K/50K race. While a 50K (about 32 miles) is certainly in the ultrarunning distance, a 25K (16 miles) is not considered a full ultrarun. This Spring, runners will again attempt the Ouachita Trail 50K/50M giving participants the chance to go for half of the century mark.
To see all the races in this series, go to the AURA website, the Syllamo Events website. and the Arkansas Outside Event Calendar.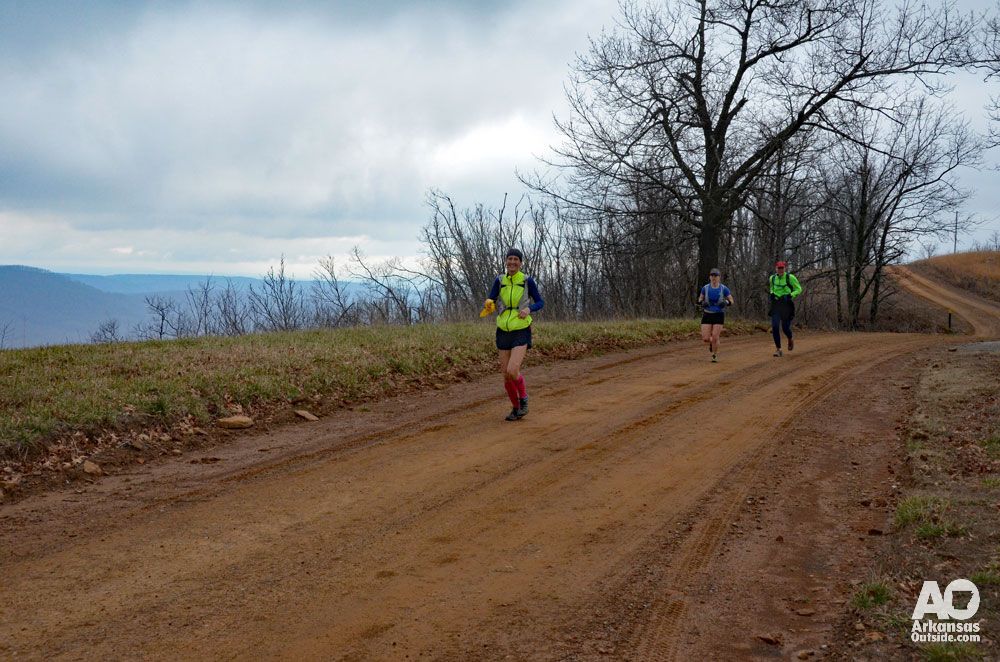 The AURA events and many others also give back to the local communities and volunteer groups by giving portions of the proceeds to various non-profits.
"I've found that the community that hosts our events aren't runners but still get a lot of joy in volunteering, visiting with their neighbors and with our runners. It's a way to record their sense of pride for their community." Stacy Shaver, Director , Arkansas Ultra Running Association
Be Involved Without Running a Mile
There are a couple of types of people out there, one is the type that immediately says, "I want to do that." The other type says, "I want to watch that." If you're the first type, it's simple. start running, run a lot, get to the point that you are running marathons and mix your training with running on trails and shorter events, then run some more. One day you may feel ready to take that leap into ultra running. Now, for the second type, and the first type who are still working on their first ulta, it is very simple. volunteer.
"Volunteers make these types of events possible and trail runners seem to take that to heart, it is a great way to experience the Arkansas Ultrarunning community." Jacob Anderson, Race Director, Sylamore Events.
It would be very difficult to cover a 100 mile race over 30 hours in the remote settings of the Ouachita Mountains, so you're not going to be able to sit at home to watch. Some races do use Spot trackers so you can watch racers positions on a computer but it loses something compared to when you're in the stands watching it happen. Seriously, the best way to spectate an ultra run or other long distance events is by volunteering.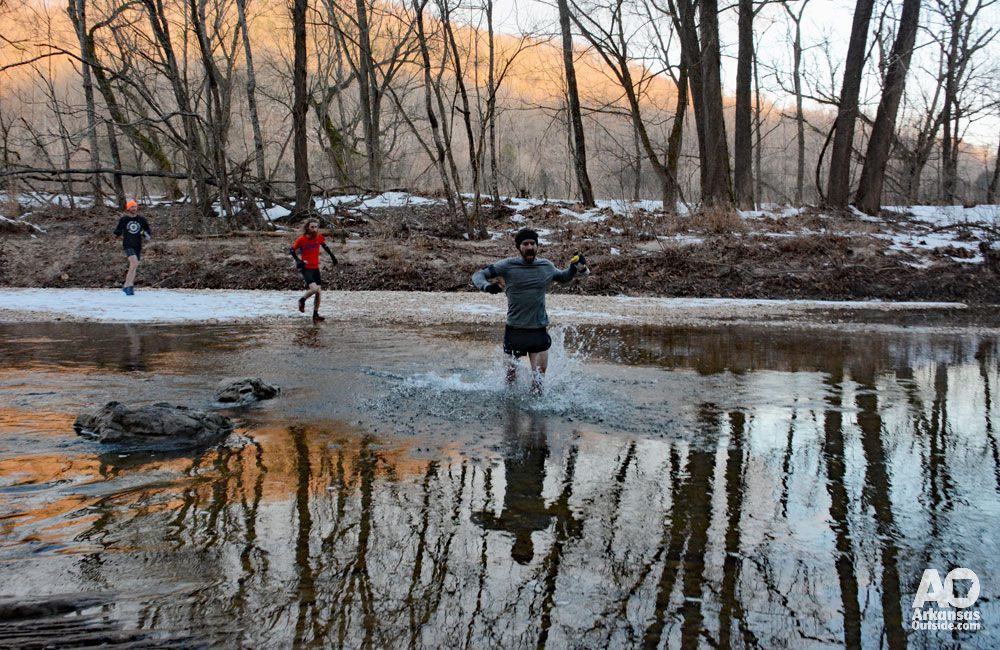 These runs have people helping at the start/finish line, various aid stations on course, shuttling participants who have dropped from the race, and more. You don't have to know much to volunteer the first time. Well run races like those of AURA and Syllamo Events have experienced people working aid stations and the start/finish line and they can help you learn. Many of these races use ham radio operators to keep up with racers so you are often getting a sort of play-by-play while assisting runners as they pass through your aid station. Some races like the Arkansas Traveller have aid stations that have their own themed party atmosphere.
The best part is the gratitude that the racers show the volunteers. These races couldn't happen without volunteers and they know it. So look at the list of races and dates, drop the race director a line and let them know you'd like to help. It's that simple.