The Mullet Run and Beaver Bash happened Saturday at Northwoods and Cedar Glades Parks in Hot Springs. The runs consist of either a 25K or 10K that utilize trails throughout both parks. Promoted by Visit Hot Springs and managed by park staff, the run is only a part of the fun. With a full meal including burgers and hot dogs, refreshment support from Superior Bathhouse Brewing, and local music, the event continues well past the arrival of the last finisher. Plus there are the mullets.
What's a Mullet?
A mullet is a hairstyle in which the hair is short on the sides and top and long at the back. It is often associated with the 1980s and 1990s and has been seen on celebrities such as Billy Ray Cyrus, David Bowie, and Paul McCartney.
The mullet is thought to have originated in ancient Greece, where it was worn by athletes and soldiers. It became popular in the United States in the 1980s, and was often seen on athletes, musicians, and other celebrities. The mullet fell out of fashion in the 1990s, but has made a comeback in recent years.
There are many different variations of the mullet, but the most common is the "business in the front, party in the back." This style is characterized by short hair on the sides and top of the head, and longer hair at the back. The hair at the back is often styled in a variety of ways, such as in a ponytail, a mullet hawk, or a mullet fade.
The mullet is a controversial hairstyle and has been the subject of much debate. Some people love it, while others hate it. But one thing is for sure, the mullet is a hairstyle that is sure to turn heads.
Contestants are encouraged to wear their best mullet, natural or wig, and join the mullet competition.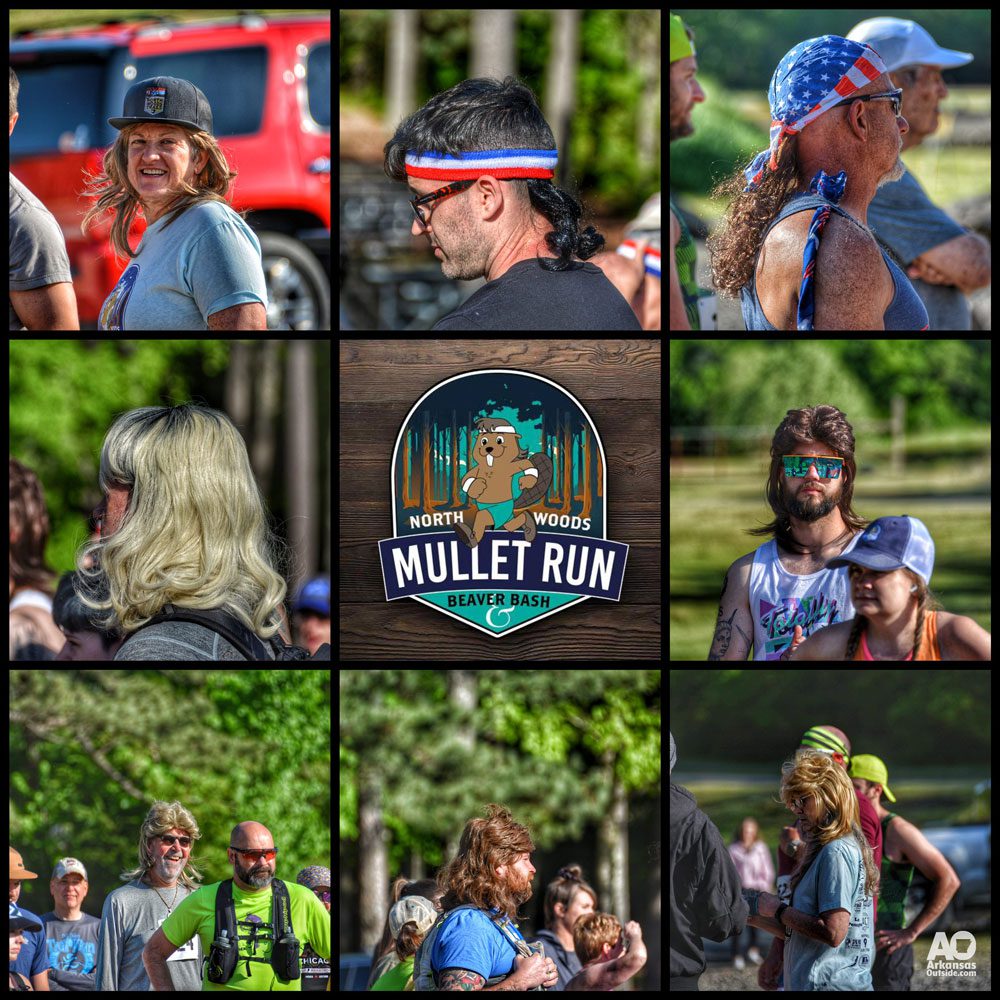 Watch for this event to be scheduled in May of 2024. You might want to start growing out that mullet today. Also, look for more events and information on the Northwoods and Cedar Glades website.  Results are available on the RunSignUp Page.
Below are some more photos from the event: