A busy trail weekend started Friday with the ribbon cutting for the new pump track and trails at the Northwoods/Cedar Glades bike park in Hot Springs National Park. Traci Berry, the Northwoods Trail Coordinator, led the ceremony which was attended by dignitaries from Hot Springs, Garland County, Visit Hot Springs staff, and mountain bikers visiting the area in anticipation of the weekend of mountain bike racing as part of the Wildcat Marathon and Southern Enduro races.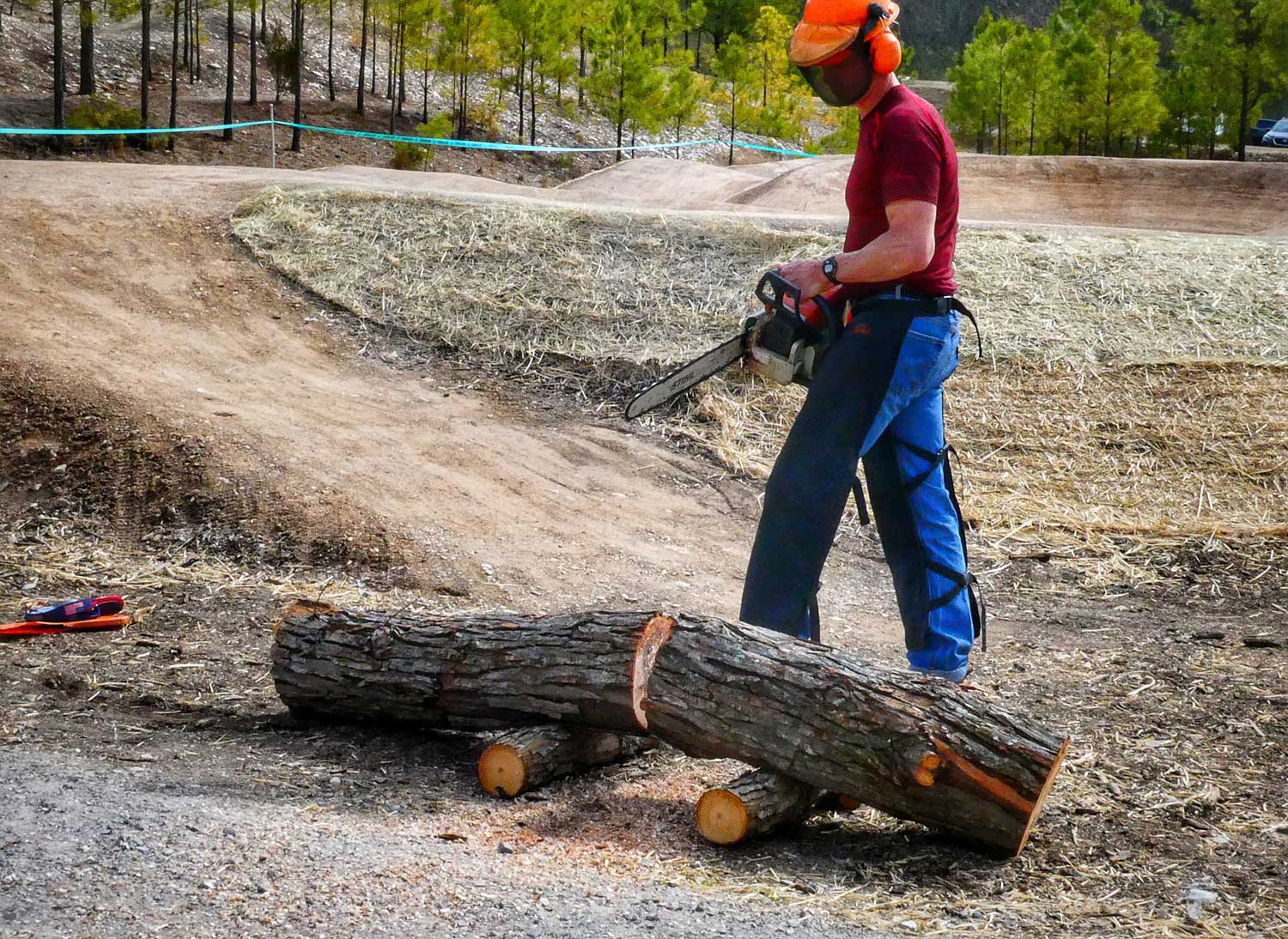 Instead of a traditional ribbon-cutting, The decision was made to have Aj Johnson, Cedar Glades Park Director, cut a log to signify the opening. The ceremony took place at the new pump track in the Cedar Glades parking lot off Wildcat Road. The new pump track was built by McGill Trail Fabrication of Silverthorne, Colorado.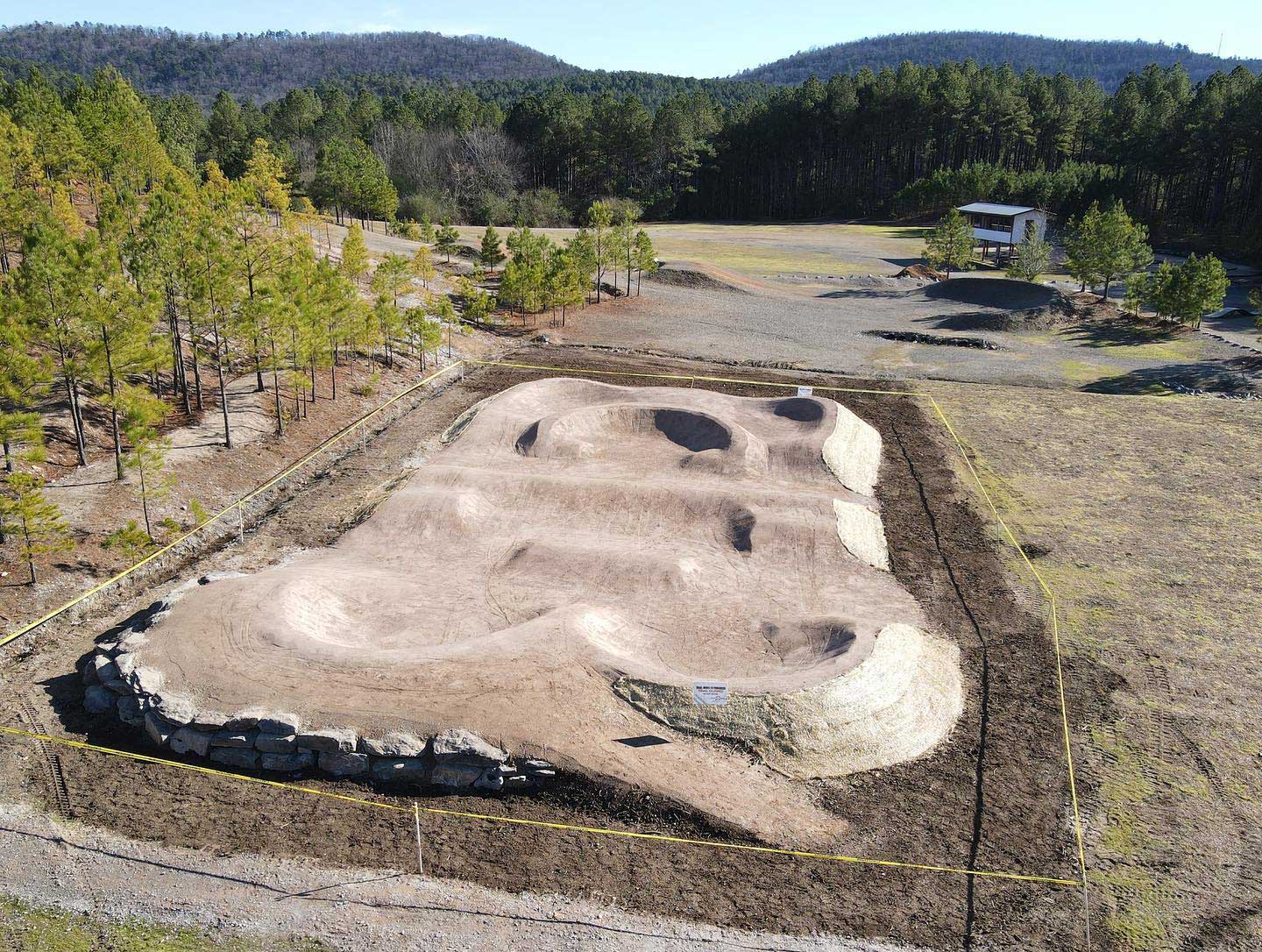 The Ride
We were able to join Traci and Jake Meredeth, Northwoods Trail System Specialist, along with several other riders on a tour of the new trails at Northwoods. Approximately 3 miles of new trails have opened up. These trails were built by Rogue Trails of Rogers, AR. One of our guides was Jonathan Sebring, the Rogue Foreman who lead the construction of these trails.
Funguy – A green trail that is a fairly easy climb going north and a fun downhill for both novice and experienced mountain bikers.
Rockhound – A blueish-green trail with a challenging climb and a wonderful downhill heading north to south.
Yaupon Yop – From the top of Side Car where it meets up with Cats Meow, enjoy over 1/2 a mile of flowy downhill riding
More information on the trails and those behind them is available in their Media Release.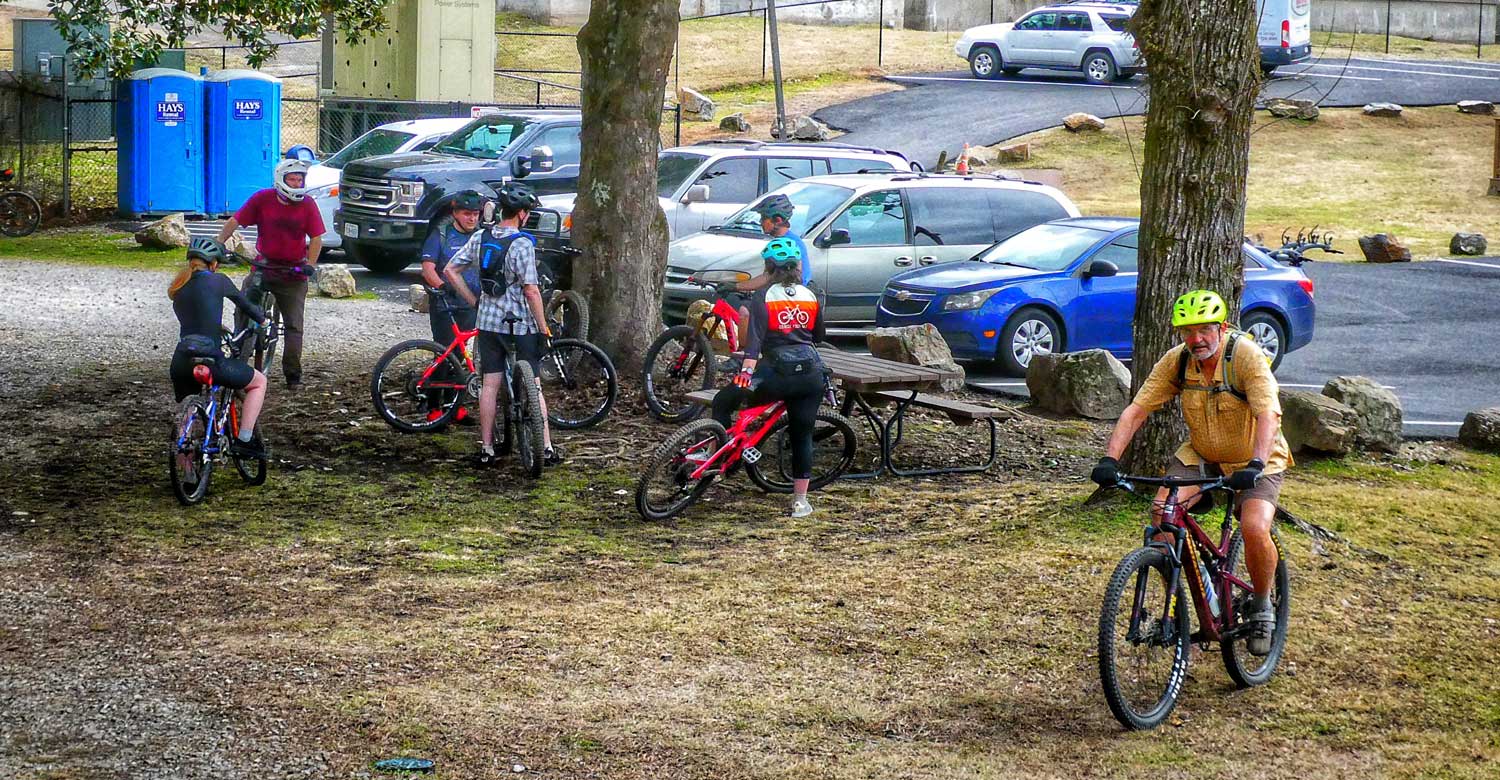 After all the excitement, we recommend spending some time exploring the shops and restaurants in Hot Springs National Park. For this particular trip, we decided to enjoy some sandwiches and refreshing beverages at Superior Bathhouse Brewery.