(this article first ran on 09/29/21)
So much to choose from, so much to ride. We're not sure how we are going to do this next year, it's getting tough to list all the trails. Arkansas now has over 1000 miles of mountain bike trails. More on that in a future article. This year we used Google to ask our readers what their top 3 favorite Arkansas mountain bike trails are. Not the best downhill line, the best cross-country, or the best park feel, just their favorites. And yes, this is purely a popularity contest, kind of like high school prom king and queen.
There were a lot of changes this year in the polling. New trails have gained in popularity and push some classics out of the list. In a state once known for the number of IMBA Epic trails we have, only one made it into the top 15 and none in the top 10. All of the Monument Trails made it on the list and Oz Trails dominate but there are some big hitters down around Hot Springs.
We'd also like to remind you that this list:
is not scientific.
is not based on the number of people riding the trail.
is not our favorites list.
is not a list of all the trails in the state.
is not broken out by trail types (cross country, enduro, flow, downhill, etc.)
This list is a great bucket list of places to ride in the state. Let us know in the comments which ones you've ridden and which ones you're looking forward to riding. We've added links to Trailforks and MTBProject maps when available and, new this year, Insider Tips for those planning a trip and want to do it right.
First, let's award an honorable mention to these trail systems that came in 11-15:
---
---
So here they are, your Top 10 Favorite Mountain Bike Trails in Arkansas.
(#10) 3.05% of total votes
Little Sugar is basically the western half of the Bella Vista Trails with approximately 50 miles of cross-country and flow trails. Tunnel Vision rings the system with various skills parks on the inside of the circle. If you're visiting the area, you might want to grab one of several Airbnbs and/or Vrbos that have direct access to this gem in Northwest Arkansas. (We recommend the NWA Trailhouse).
Insider Tip: Try to include Tanyard Falls on your route, the trail goes right by it plus in the warmer months, Tanyard Creek is a great way to cool off.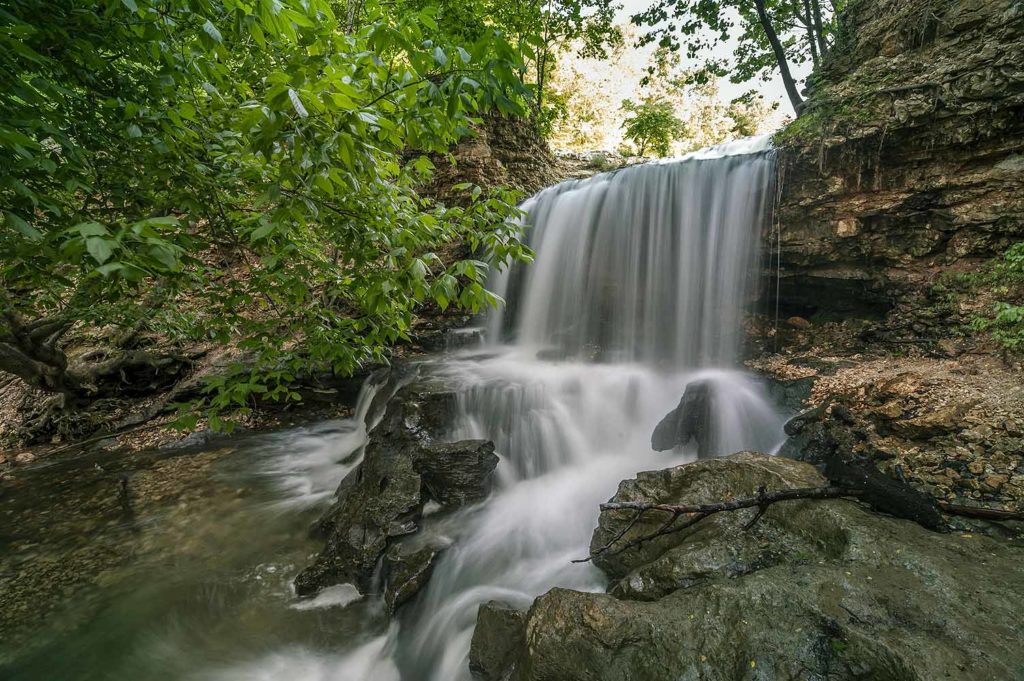 ---
(#9)  3.41% of total votes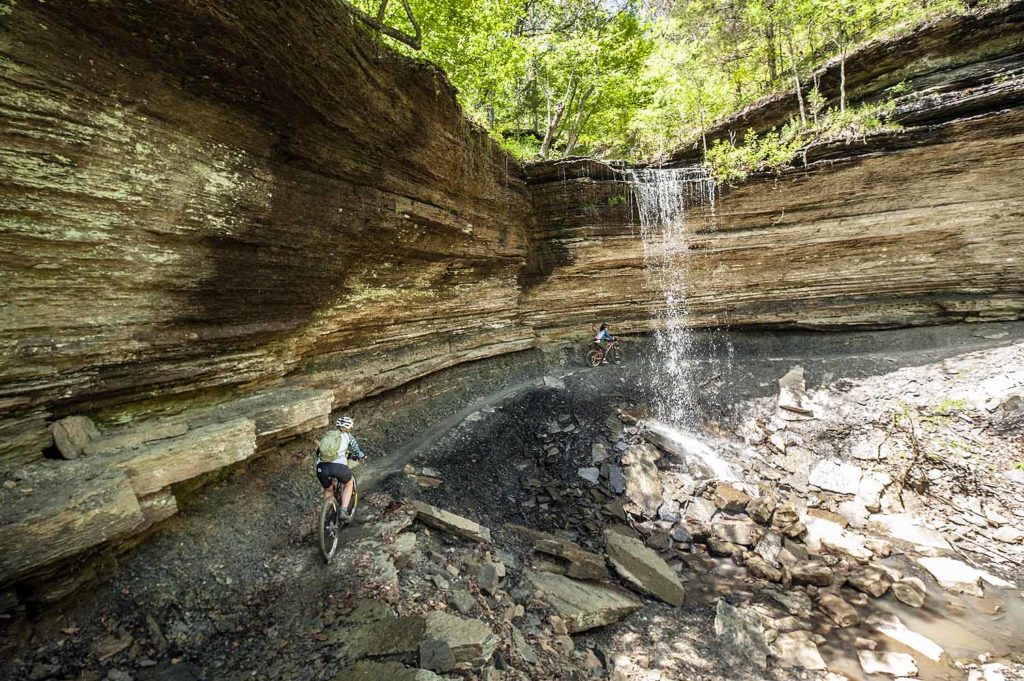 The mother of Arkansas mountain bike trails makes the list mainly due to its new status as a Monument Trail, one of four currently in various Arkansas State Parks. Besides Fossil Flats, the historic home to the oldest mountain bike festival in the state, Several miles of new trails are among the most picturesque in the state, heck, anywhere.
Insider Tip: Make your plans in advance and rent one of the historic, fully modern cabins at the park. Staying there and riding to the trails is a wonderful experience.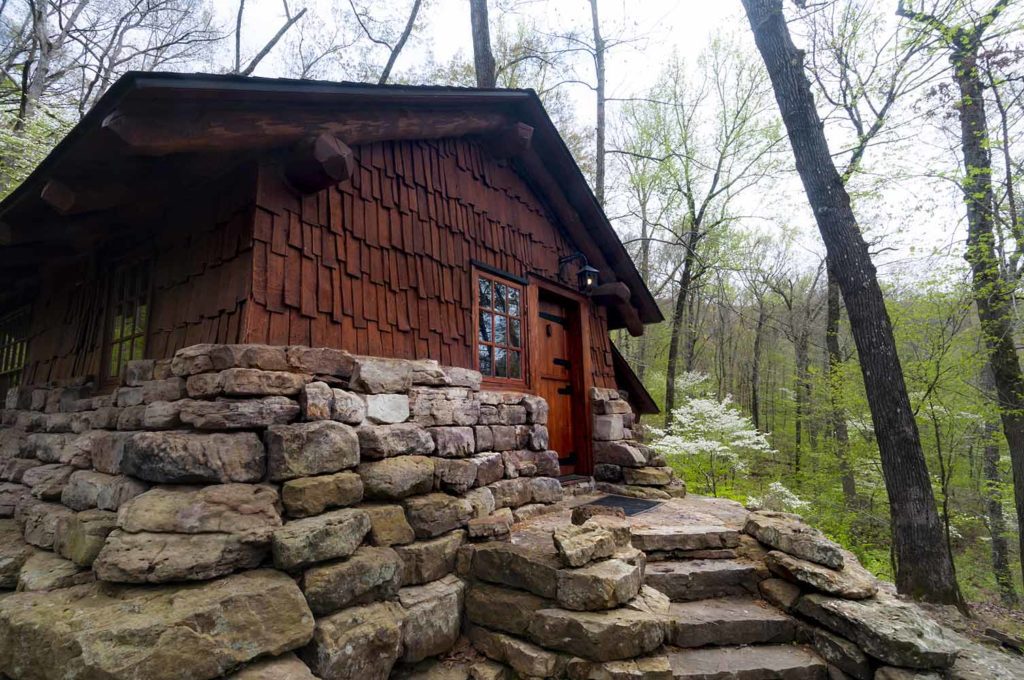 ---
(#8) 3.77% of Total Votes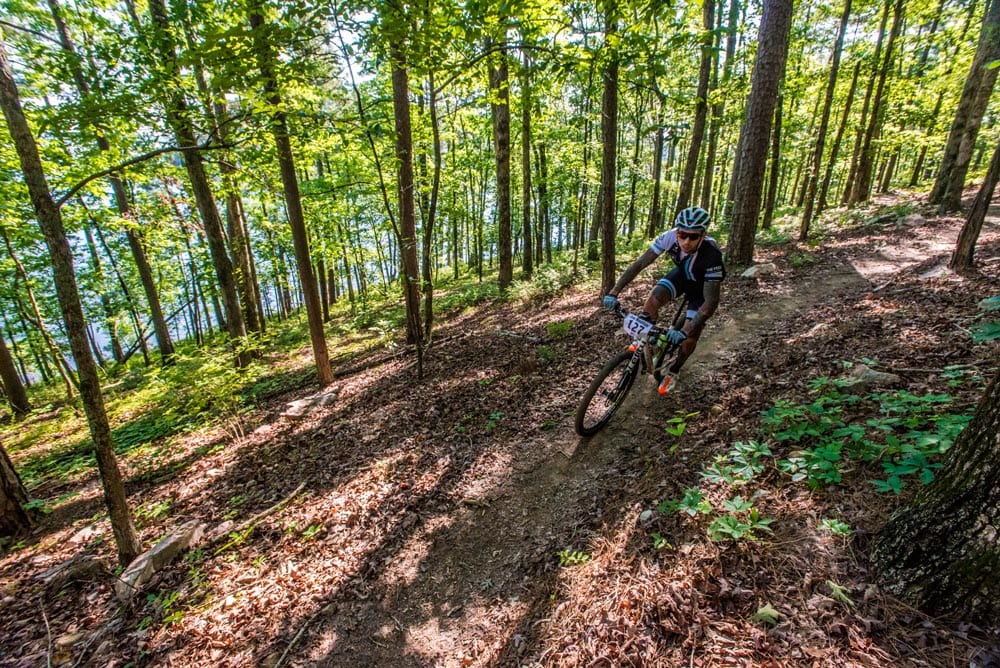 Why this has not yet been rated as an IMBA Epic Trail yet is beyond us. New sections like Joe's Garage make this a favorite among cross-country riders across the region. Beautiful views of DeGray Lake, interesting rock outcrops, and some fast downhill sections make this a destination in the southern part of the state and a regular stop for cyclists coming up from Texas and Louisiana.
Insider Tip: If you are traveling with a group of mountain bikers, stay at DeGray Lake Resort State Park, ask the staff about chartering a boat trip across the lake to deliver you and your bikes directly on the trail. The park has a full-service lodge, campsites, Yurts, Golf, Disc Golf, a full marina, horseback riding stable, restaurant, and bar.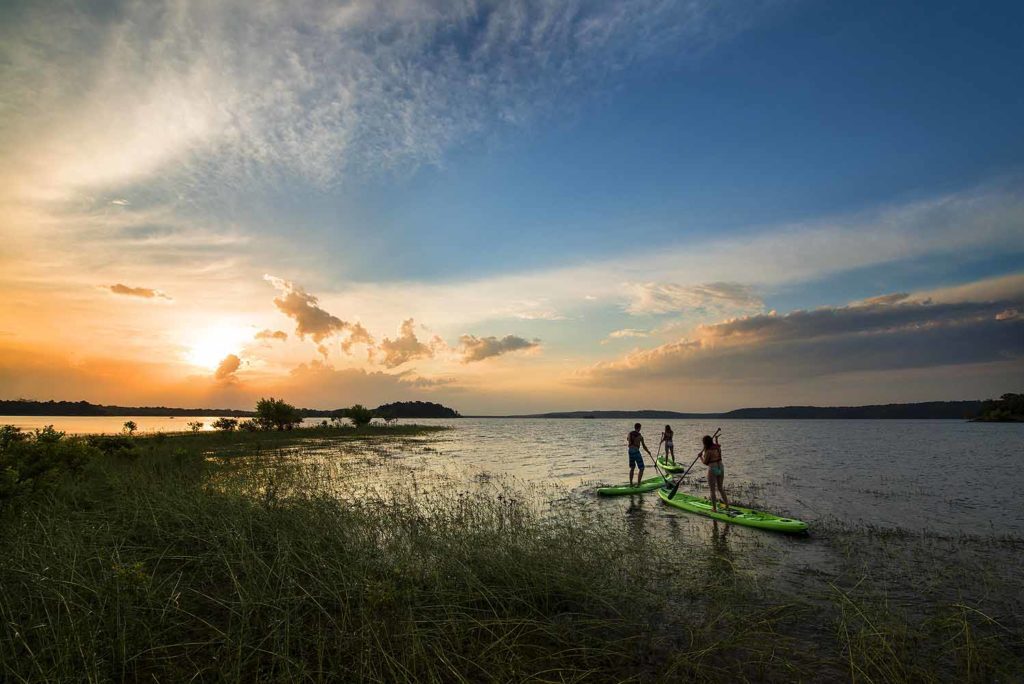 ---
(#6 tie) 6.28% of Total Votes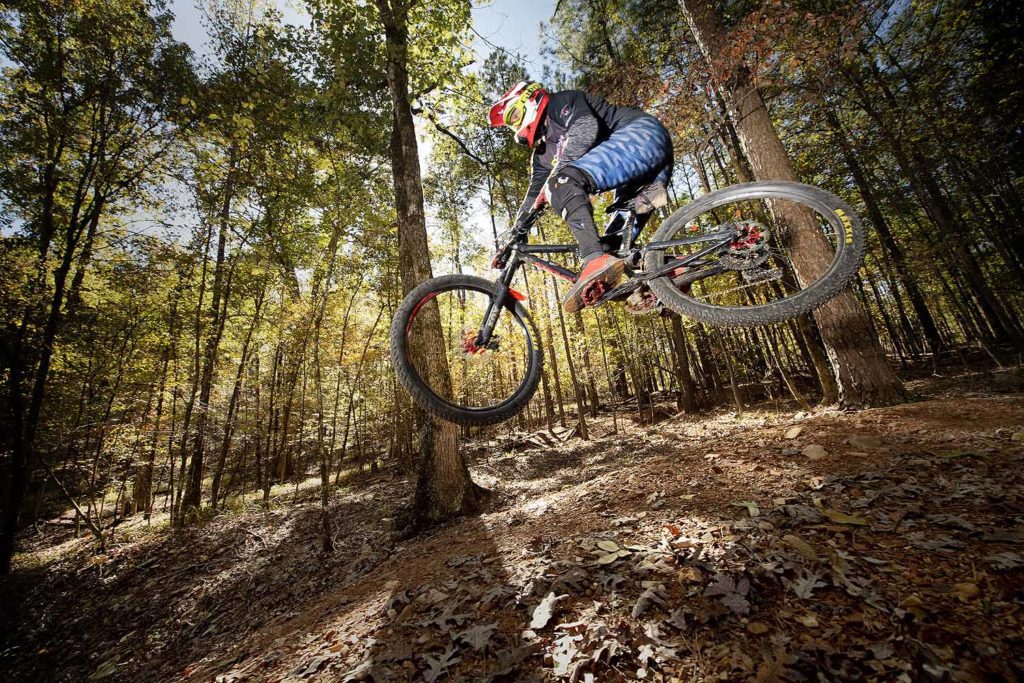 This IMBA designed and built system has something for everyone. Big jump lines along with cross-country/flow. Find some old-school trails in Cedar Glades or enjoy views of the small mountain lakes from the top of a dam. If you're riding these trails you are within minutes of one of the best vacation towns in the Midwest. Get out into Hot Springs and enjoy a speakeasy, horse races, or take in the waters.
Insider Tip: Stop by Superior Bathhouse for a local beer and bar food. This is the only brewery located in a National Park.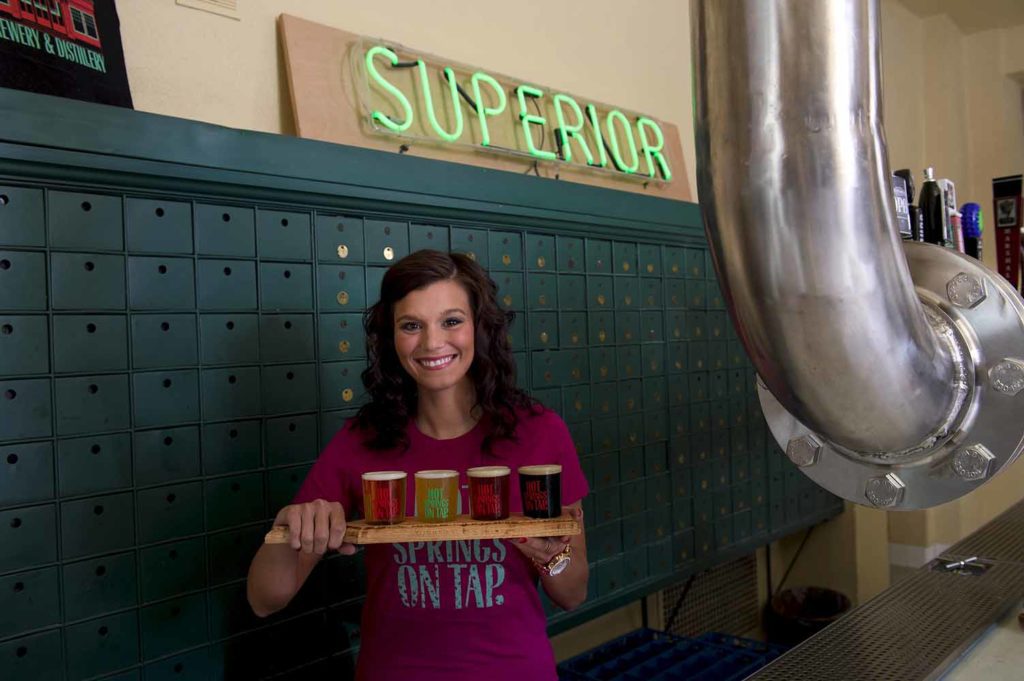 ---
(#6 tie) 6.28%% of Total Votes
On the east side of Bella Vista lies the Back 40 and Blowing Springs Trails. An experiment in suburban trails, these trails utilize POA property between the homes of this changing retirement community. If you live here, world-class trails are out your front, or back, door. If you are visiting, you are welcome.
Insider Tip: Check out the new Gear Garden at the Blowing Springs Trailhead for refreshing beverages after your ride.
---
(#5) 7.00% of Total Votes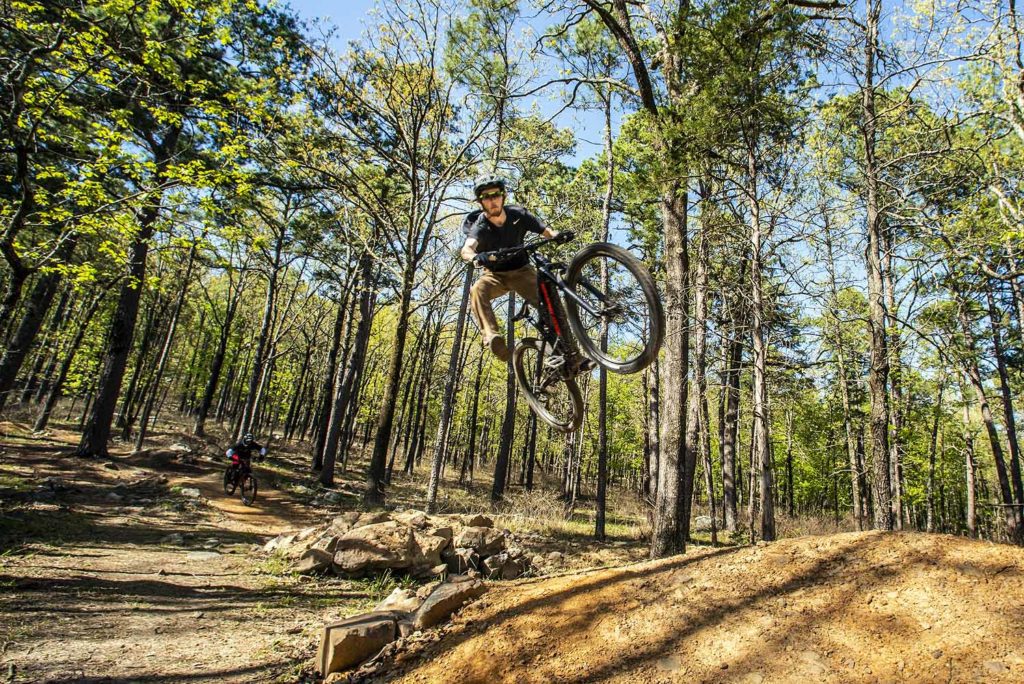 Mountain bike trails have been at Pinnacle Mountain for over 11 years but recently they were upgraded. Totally redesigned and built, these trails welcome both locals and visitors from all over. New parking lots are almost done and some of the final trails will be finished before the end of the year. The trails are accessible from the Arkansas River Trail so you can ride from downtown to enjoy these.
Insider Tip: Do you want to camp and ride? While Pinnacle Mountain State Park doesn't have any overnight facilities, Maumelle Park, a US Army Corps of Engineers park, is just down the road and there are bike lanes between the parks.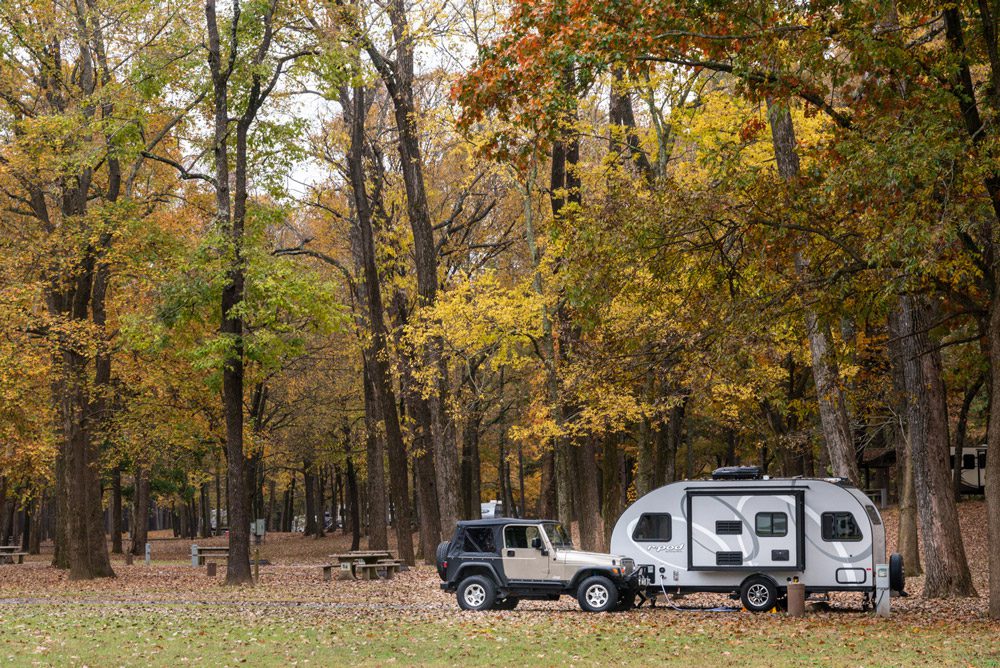 ---
(#4) 8.08% of Total Votes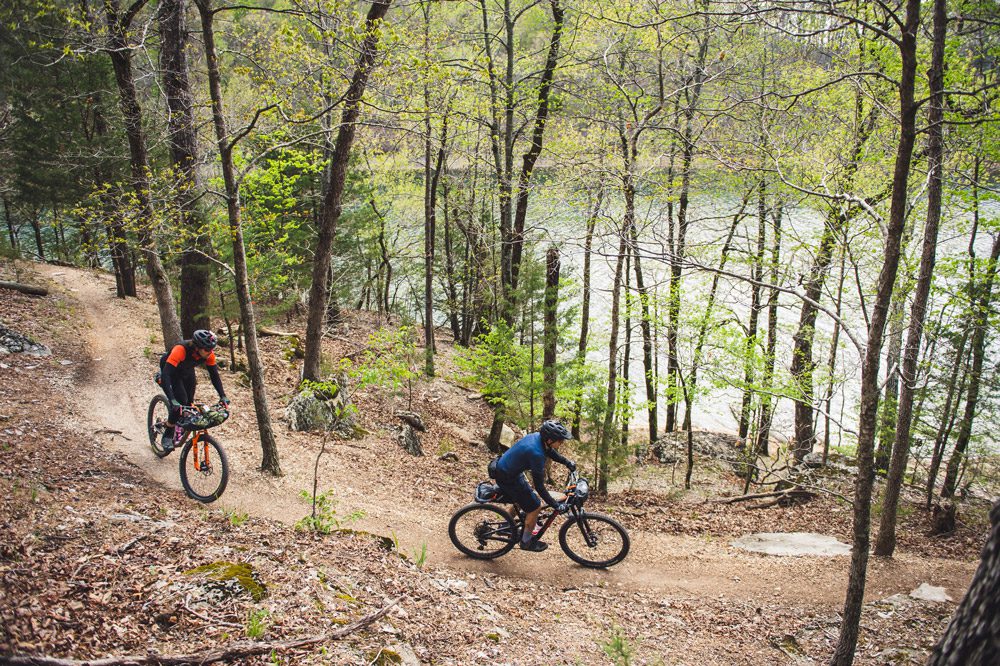 Another Monument Trail system, this was the first, taking riders along the shoreline of Beaver Lake. One of the most beautiful in the state, these trails also handle rain well and are the go-to for locals when other trails need a rest. Besides the Monument Trails, the Hidden Diversity trail is still a local favorite for its flowy fun through the Ozark hills.
Insider tip: reserve one of the unique bike-in campsites along the Karst Loop with views of Beaver Lake.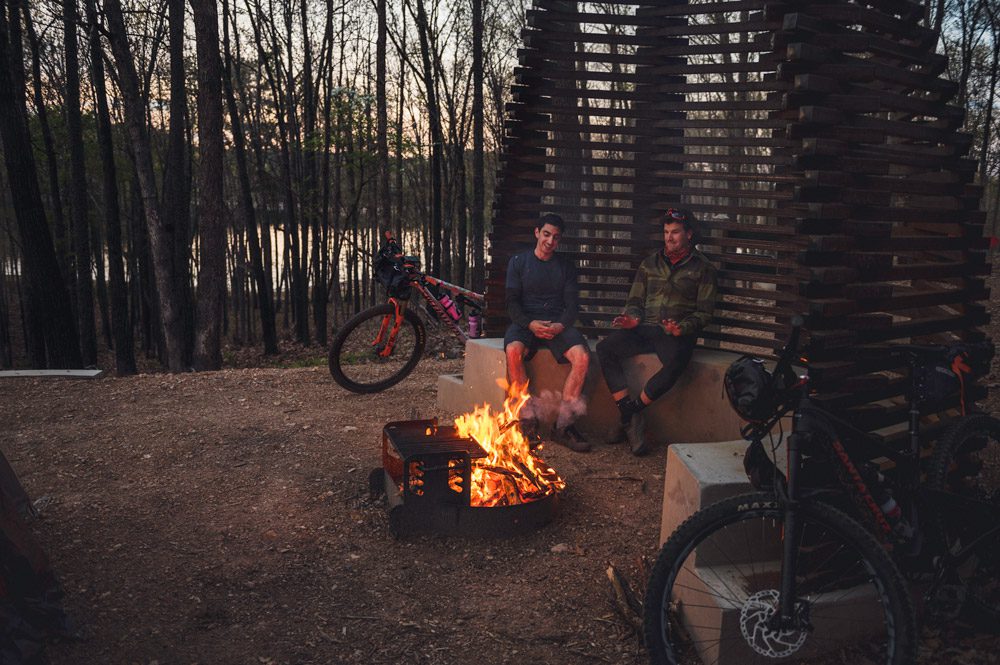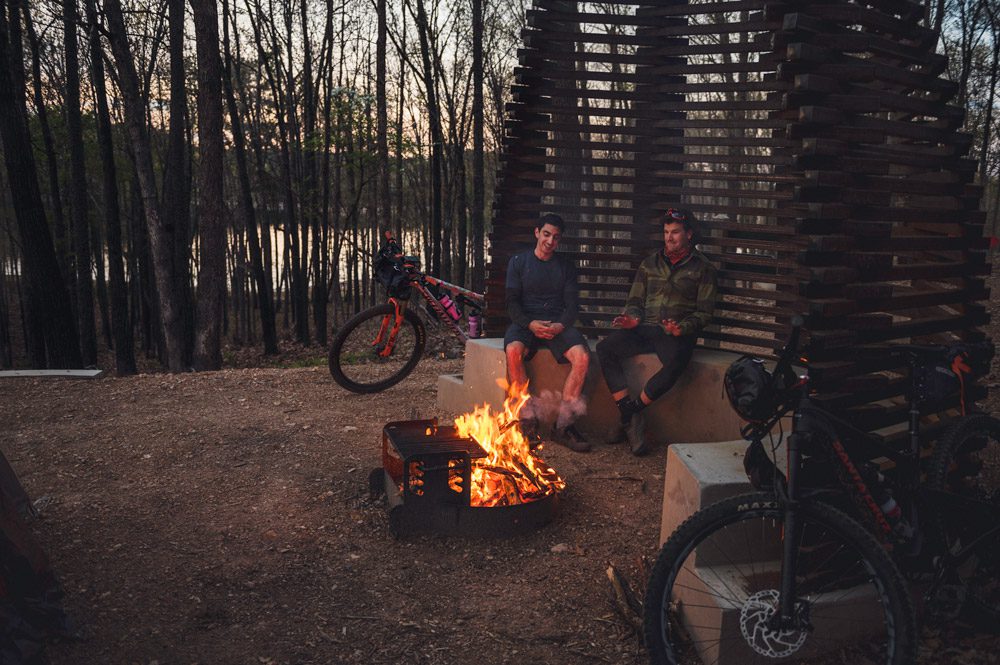 ---
(#3) 8.80% of Total Votes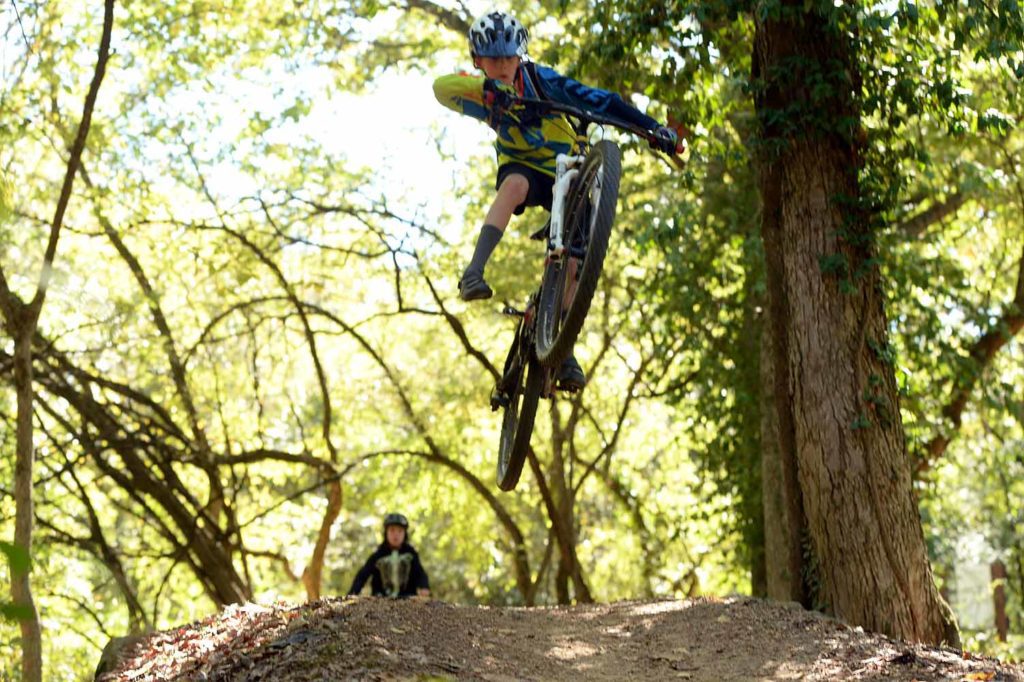 I remember years ago being told about this 5-mile long trail system in Bentonville. I also remember thinking that 5 miles of trail won't attract anyone. Luckily, they kept building and now Northwest Arkansas boasts over 500 miles of incredible mountain bike trails. Slaughter Pen is now a lot more than 5 miles and has some of the most iconic trails in the state.
Insider Tip: Park near the square in Bentonville and ride the All-American Trail into the system. When you come back into the town you'll be set up for dining and more. Also, don't forget to get yourself an ice cream at the Walmart Museum on the square.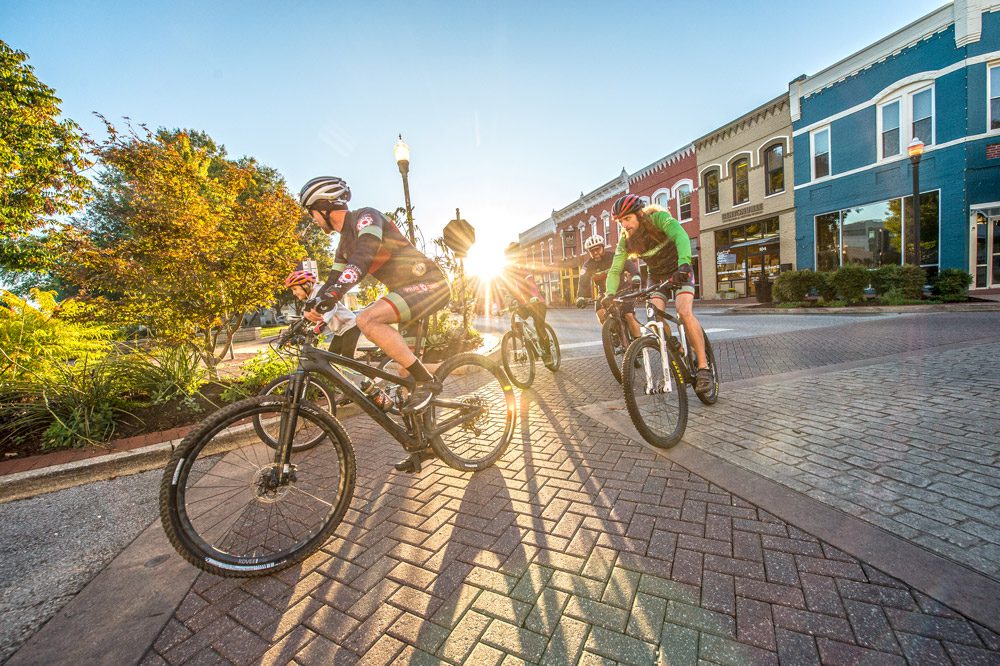 ---
(#2) 10.41% of Total Votes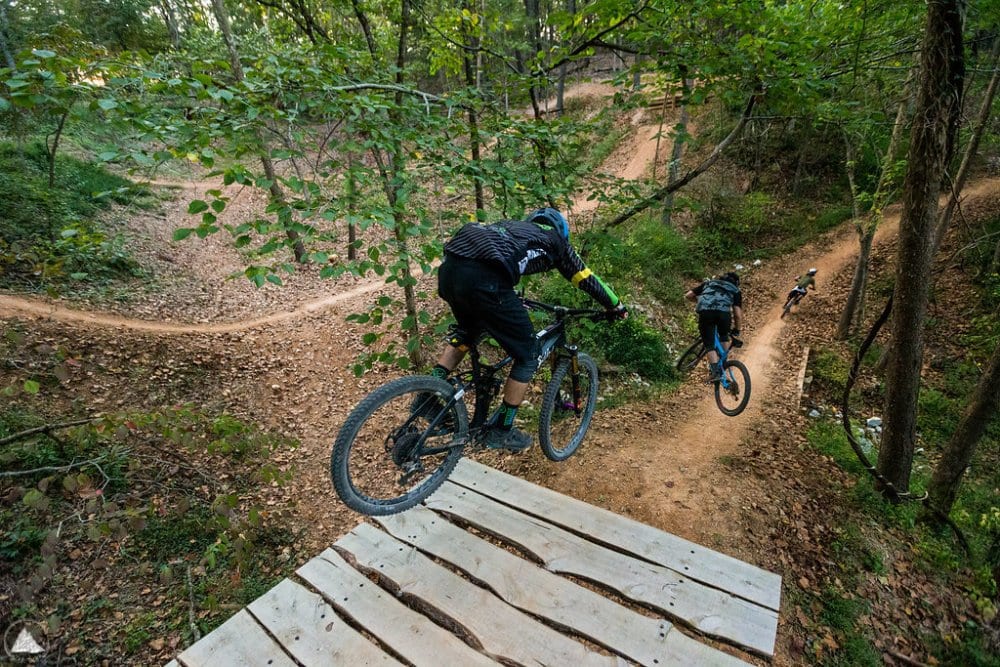 A bike preserve, if you don't know what that is, you need to see it to believe it. I describe it to people as a place where trail advocates test the "what-if" ideas that pop in their minds. Besides the awesome trails and trail features, how about a coffee shop/taco stand/bar that you can only get to by bike or foot? How about a launch tower that sends riders down some of the most unique downhill runs in the state? Maybe you should just go check it out.
Insider tip: Stop by Airship Coffee in the middle of the park (only accessible by foot or bike) for some breakfast danish or street tacos along with coffee drinks or beer.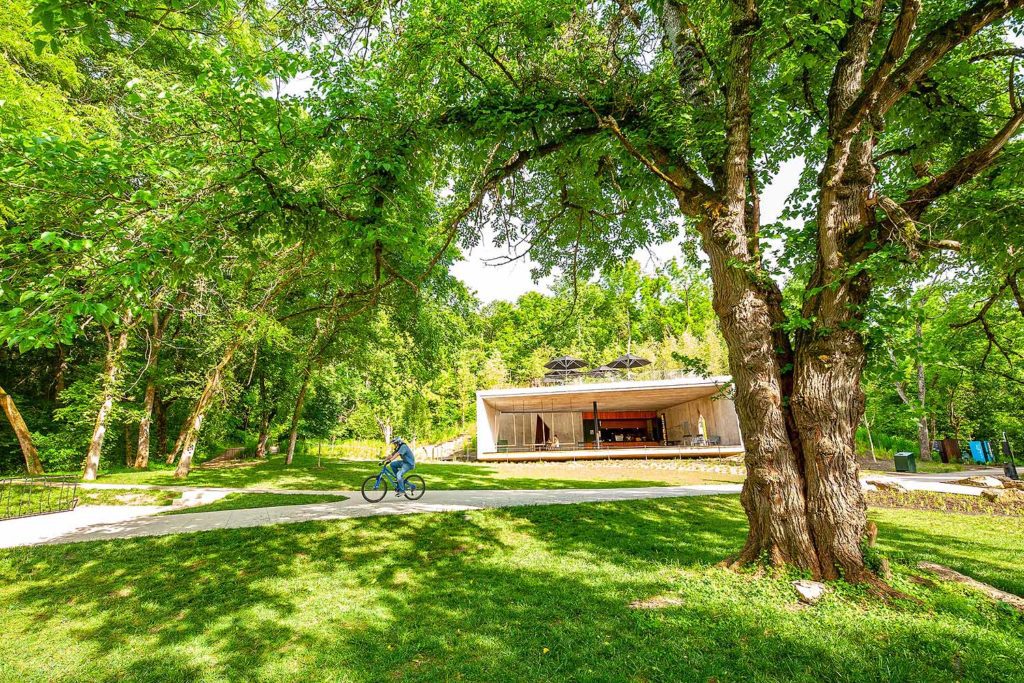 ---
(#1) 11.49% of Total Votes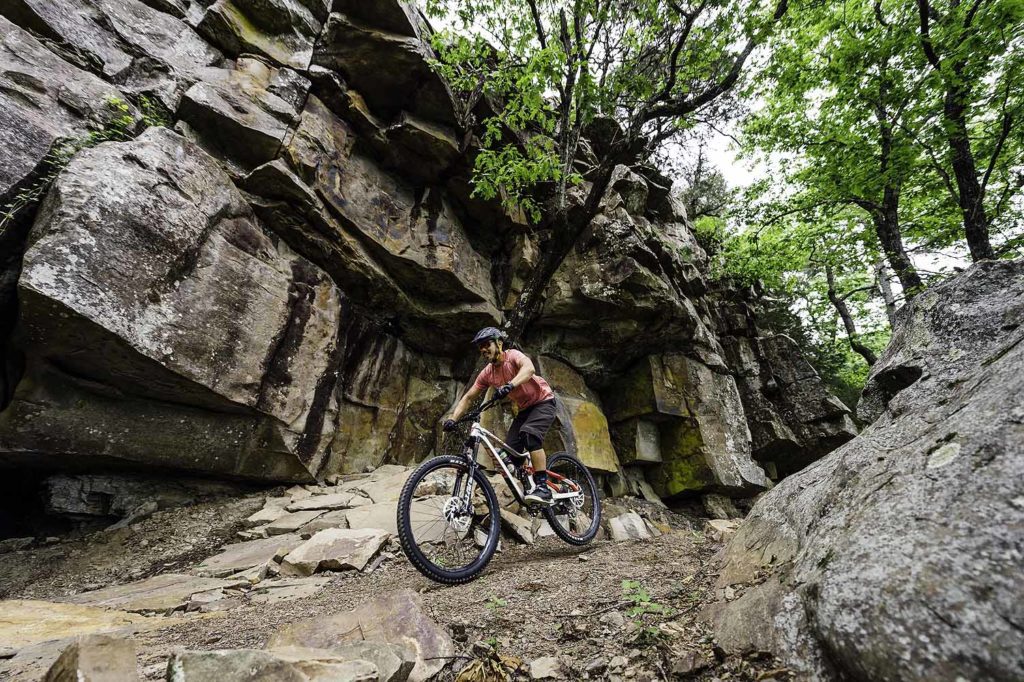 Recent visitors have found out what the locals already know. There is nothing like Mount Nebo for 1000 miles around. Big elevation makes for some great downhills. Rock bluff lines make for unique trails. Everything from the easy beginner trail, Three-C's, on the top of the mountain to the highly technical Lizards Tail below the western bluff, this place has something for everyone. Miller's Goat may be one of our favorite intermediate trails around, it's just plan fun, give the park a call and ask about the hike/bike-in camping spots along the trail.
Insider Tip: Give the park a call and ask about the bike-in campsites on the Miller's Goat Trail. There is nothing like waking up in the morning and grabbing a quick lap of this trail before breakfast.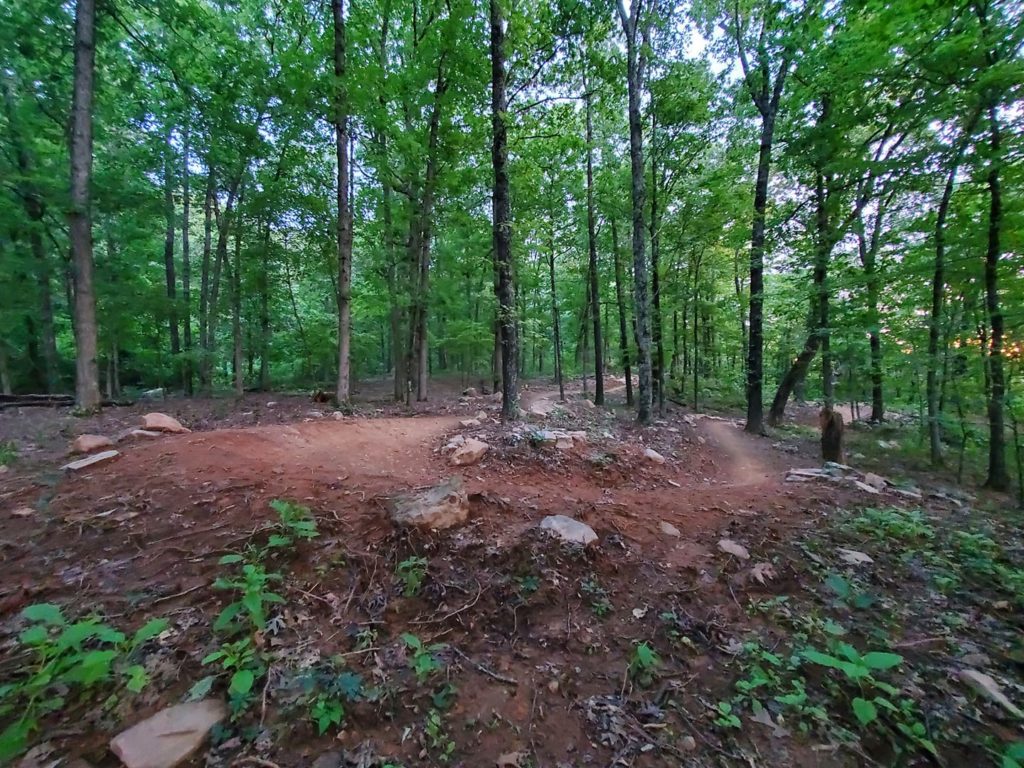 ---