We asked our readers what three adventure towns are their favorites. The last time we did this was over 5 years ago and it turned into a popular post. The new survey has some surprises and also demonstrates that some places are made for adventure. We had 200 people respond with almost 600 votes. We decided that we would list the top 10 instead of the top 5 this time around. We realize that this is not a scientific poll and that towns with higher populations are going to be better represented but after seeing the results, we find it hard to argue with this list. So here we go.
10th (tie) – 4% of the vote (22 votes)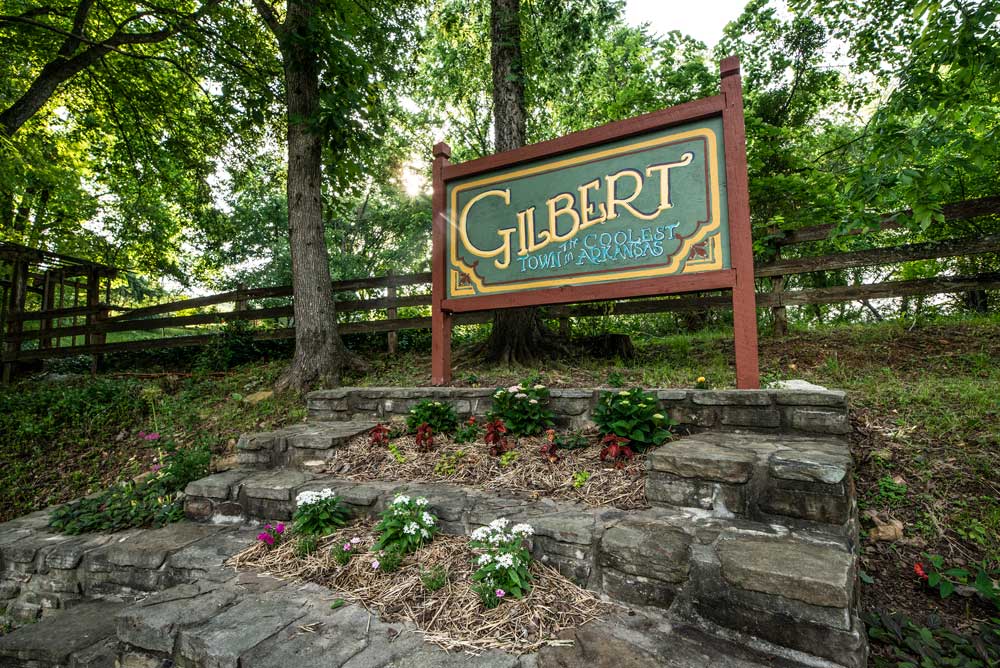 Gilbert/Marshall/St. Joe – Known as one of the gateways to the Buffalo National River and also more recently the Ozark Gravel Grinder. Along Highway 65, this area is easily accessible from the major population centers of central Arkansas. Camping at nearby Tyler Bend Campground and Buffalo Point are favorite overnight spots along a part of the river that is floatable for most of the year. Hikers can also find easy access to the Buffalo River Trail and other shorter trails in the area.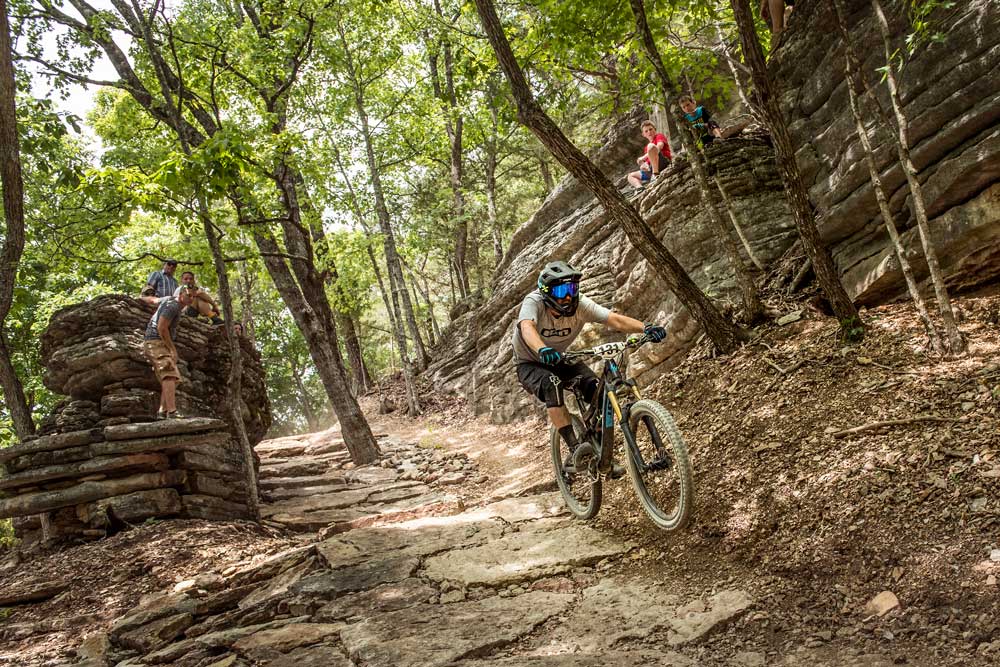 Eureka Springs – This historic victorian town is well known for its bed and breakfast industry, restaurants, quaint shops, and historic hotels have recently expanded its mountain biking offerings including new gravity style trails at Lake Leatherwood and the unique trails located within the Passion Play property. There are plenty of places to stay and eat after your outdoor adventure.
9th – 4% of the vote (23 votes)
Mountain Home – Home to two large lakes, Bull Shoals and Norfolk, plus the White River, Mountain Home is well-positioned for outdoor recreation, particularly for fishing and water sports. The area is home to one of the most popular camping and fishing areas in the state, Bull Shoals-White River State Park plus numerous fishing resorts including Gastons White River Resort.
8th – 4% of the vote (24 votes)
Russellville/Dardanelle – With two very different outdoor recreation state parks, a large lake/river, easy access to the interstate, and acting as a gateway to Scenic Highway 7, it's easy to think that this area would have ranked better. The Monument Trail system at Mount Nebo State Park has been mentioned as one of the best trail systems in the state and Lake Dardanelle State Park hosting some of the largest fishing tournaments in the state, this place is busting at the seams with outdoor recreation. With the addition of the River Valley Mountain Bike Festival last year and the opening of Jackalope Cycling, this gem is working to be found.
7th – 5% of the vote (31 votes)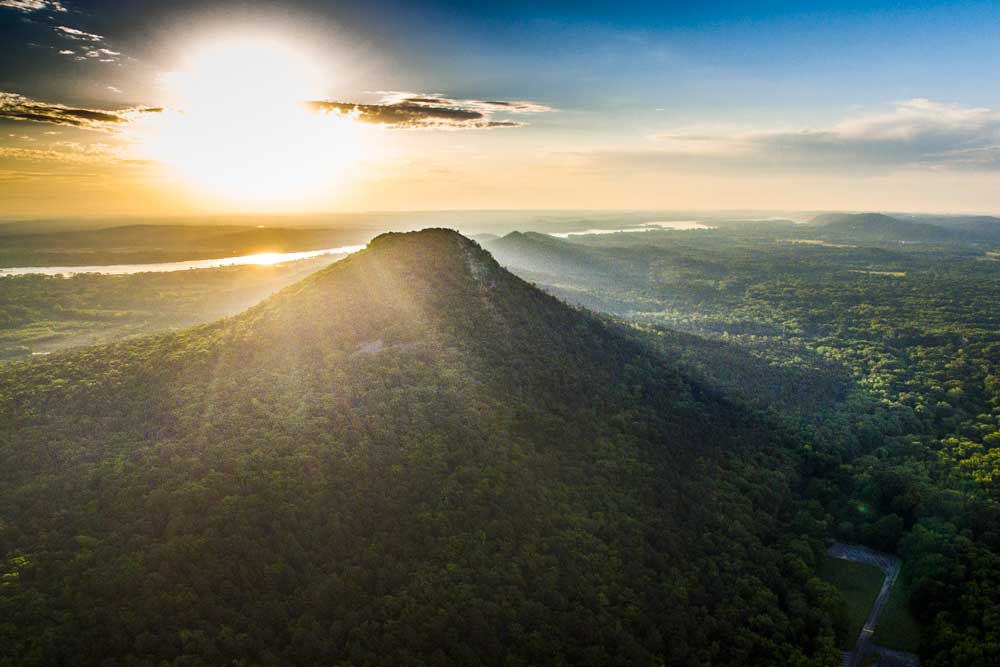 6th – 6% of the vote (33 votes)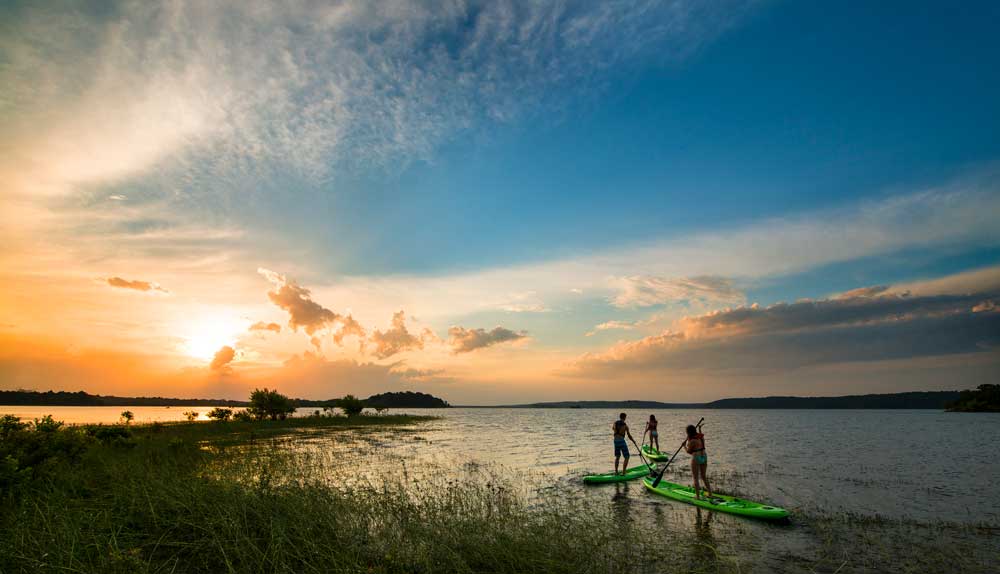 Arkadelphia/DeGray Lake – An area popular with visitors from Texas and Louisiana, this area at the intersection of I-30 and Scenic Highway 7 includes the area around DeGray Lake, one of the cleanest lakes in a state full of very clean lakes. Besides DeGray Lake Resort State Park with its island lodge, there are several Corps of Engineers campgrounds around the lake plus Iron Mountain Resort. Add to that the Iron Mountain Trail System with over approximately 40 miles of incredible cross country trails with big lake views. This area hosts mountain bike, trail running, and triathlon events along with great fishing both in the lake and in the Caddo and Ouachita Rivers. With two college campuses, there is plenty for students to do outdoors.
5th – 8% of votes (45 votes)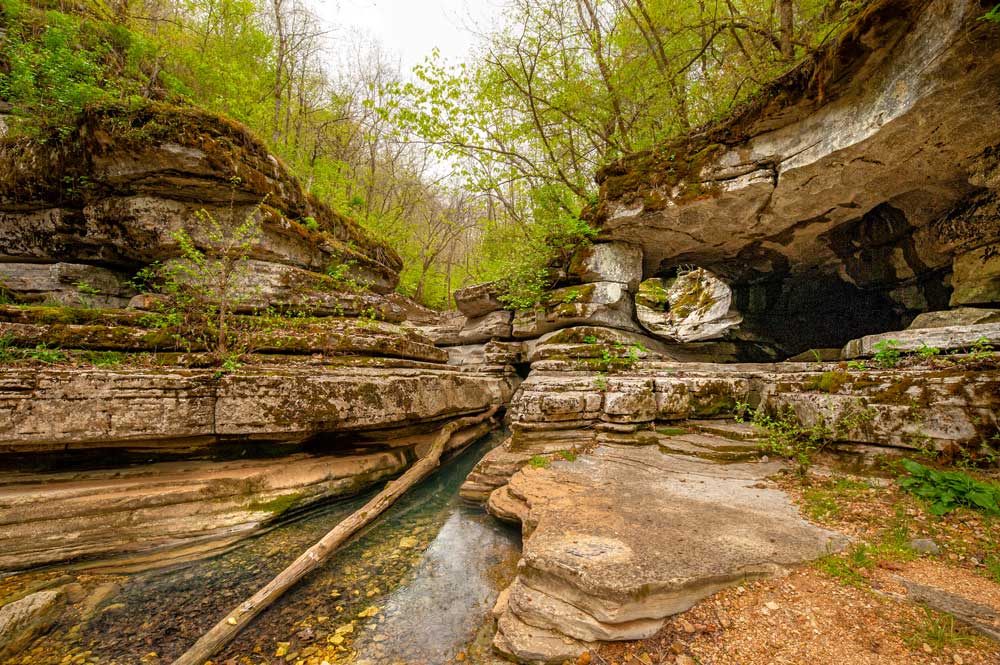 Mountain View – The Folk Music Capital of the World may seem like an odd place to be an adventure town but between the International Mountain Bicycling Association, Epic Trail, Syllamo which hosts mountain bike and running events, plus fishing and boating on the White River, incredible roads for motorcycling, and traditional restaurants and lodging, Mountain View is perfect for people looking for rugged adventures or day trips with a return to a cabin or bed and breakfast. Blanchard Springs Caverns offers more hiking, standard and wild cavern tours plus camping along Sylamore Creek. Another, not to be missed spot is Hell Creek Cave Natural Area. Hint: Take a night or two at Ozark Folk Center State Park, experience the Loco Ropes High Ropes Course, and enjoy some local music.
4th – 10% of the vote (59 votes)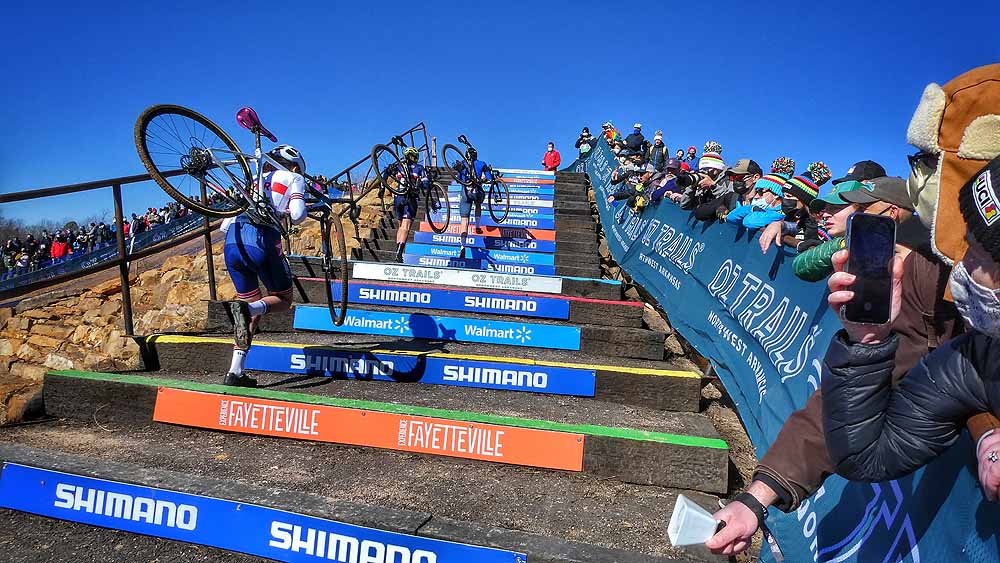 Fayetteville/Springdale – The recent success of holding the UCI Cyclocross World Championships at Centennial Park in Fayetteville is just the latest sign of the area's strength as an outdoor recreation destination. Home to the University of Arkansas gives the area youthful energy and great nightlife. Some of the oldest mountain bike trails in Northwest Arkansas are at Kessler Mountain in Fayetteville and nearby at Devil's Den State Park, home of the oldest mountain bike festival in the state and the latest edition of Monument Trails. Follow the Razorback Greenway north into Springdale and you'll find a burgeoning cycling community. Watch for more national and international events coming soon to this area.
3rd – 13% of the vote (71 votes)
Jasper/Ponca – Being located near the Buffalo National River certainly has its perks. Besides the obvious paddling and hiking, that comes with this location there is also rock climbing and horseback riding at nearby Horseshoe Canyon Ranch which is home to one of the largest climbing festivals in the year, 25 Hours of Horseshoe Hell. A recent activity added to the area came with the creation of the BOC Ponca mountain bike trails, home to the longest downhill trail in the state.
2nd – 15%of the vote (83 votes)
Bentonville/Rogers – We'd be lying if we said we didn't think this area would be in a prominent place on the list. Bentonville has recently crowned itself as the Mountain Bike Capital of the World. While some might disagree, there is a strong argument for this. Not only do they have hundreds of miles of purpose build trails for every type of mountain biker, everything in the town and around it is set up to be mountain bike friendly, NWA Community College has a bike mechanics certification program, bikes are in schools, everyone is encouraged to ride. It's an amazing place and not just a dirtbag paradise, there is artwork not only in the world-renowned Crystal Bridges Museum of American Art but also along paved and natural surface trails throughout town. Add to this the Railyard Bike Park and Lake Atalanta Trails and the nightlife of the Walmart Amp for concerts and you have a top-notch outdoor recreation destination that seems to get better every year.
1st – 20% of the vote (116 votes)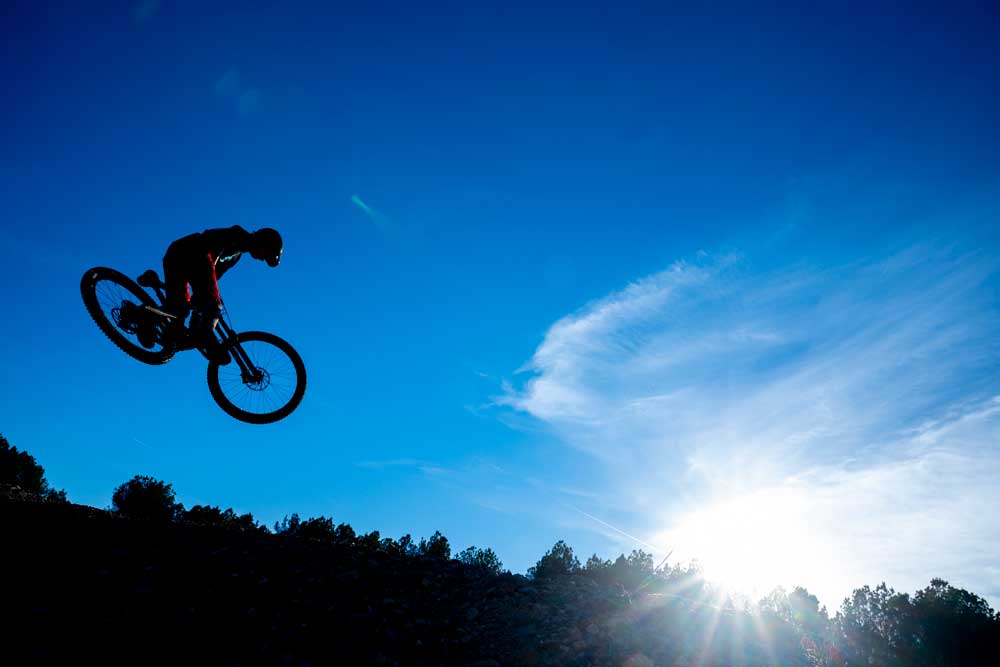 Thanks again for voting and go to our survey page to vote in the latest survey.