UDisc, an app used worldwide as a resource for keeping score, improving their game, and, finding disc golf courses, recently listed the top 100 disc golf courses in the world. According to their website, there are over 13,000 disc golf courses around the world. The website states, "2023's World's Best Disc Golf Courses rankings are based on a methodology that applies more weight to recent reviews and helps identify which courses with excellent but relatively few ratings are true destinations rather than just local faves. Always interested in improving, we've worked to enhance how well this year's ranking system accounts for the wide range of experience behind disc golfers' course ratings."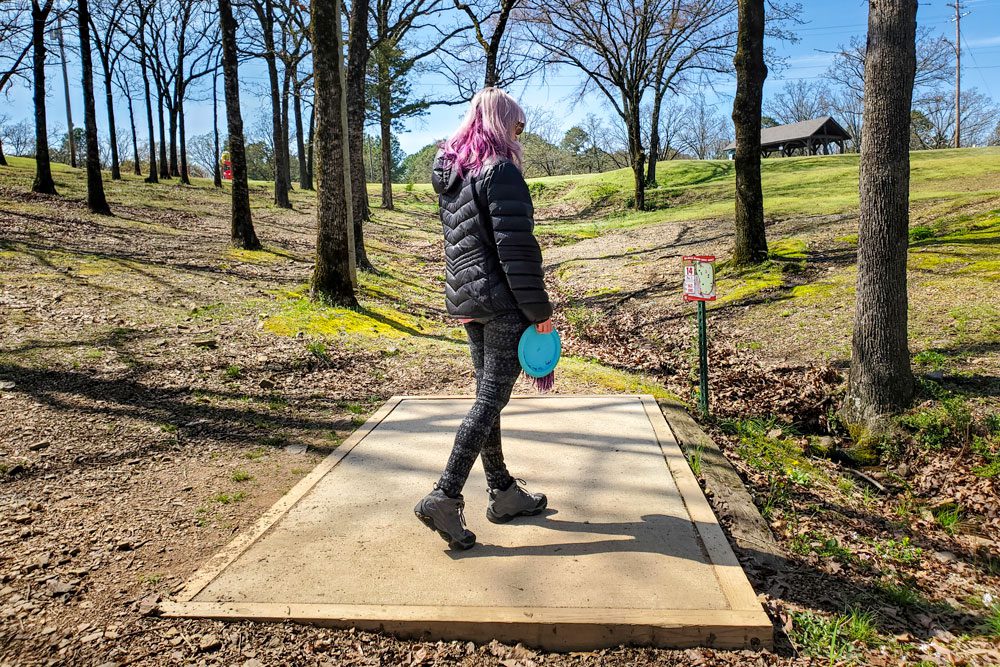 UDisc creates this list annually and bases the current year on courses that have been open for at least 120 days during the previous year. UDisc has this to say about Arkansas Disc Golf, "Ranked as the 25th best disc golf state in the United States, Arkansas has 154 courses. Among these are 89 courses that have 18 or more holes. Arkansas is also home to 75 leagues and 23 stores that sell disc golf gear."
Unfortunately, no Arkansas course broke the top 10. Only half of the top 10 are in the United States. Coming in at number 6, the closest course in the top 10 to Arkansans is the Eagles Crossing Disc Golf Course in Missouri.
Maple Hill Disc Golf Course, Leicester, Massachusetts
Krokhol Disc Golf Course, Siggerud, Norway
Skellefteå Discgolf Terminalen, Skellefteå, Sweden
Brewster Ridge Disc Golf Course, Smugglers' Notch Resort, Vermont
Caliber Disc Golf Course, Sandpoint, Idaho
Eagles Crossing Disc Golf Course, Hawk Point, Missouri
Fox Run Meadows, Smugglers' Notch Resort, Vermont
Blue Ribbon Pines, East Bethel, Minnesota
Järva Disc Golf Park, Stockholm, Sweden
Kippasuo Pro at Heinola DiscGolfPark World, Heinola, Finland
How Arkansas Faired
Coming in at number 27 is Persimmon Ridge Disc Golf Course in Greenbrier and at number 98 is Disc Side of Heaven in Jonesboro. Both courses dropped positions since last year's rankings by 15 and 29 spots respectively.
(from UDisc) "Persimmon Ridge Resort's championship course was designed by Matt Lloyd of Dynamic Discs NWA. Formerly for "ball golf" – now our 90-acre course is exclusively for disc golfers featuring par 3, 4 & 5s. Our course offers elevation changes, water features, & many other challenging opportunities, not to mention the scenic views & wildlife. We are a private pay-to-play course with additional areas where you can enjoy a meal, listen to music, and share your experiences with your friends & just hang out. Come check us out! We have new pro/long & amateur/short T pads (the longest in the state!) & our pro course is over 10,000 FT! You can shop for all your disc golf needs in our expansive pro shop!
(from UDisc) "Championship level course as seen on the DGPT. Unavailable between May and October because it's on an active hay farm. Plan accordingly or play the Rec course instead!"
If you'd like to find a course near you, join a league, or attend an event, Go to the Arkansas Page at UDisc.