I had the opportunity to meet with Jordan Mays, Trails Coordinator at the City of Little Rock Parks & Recreation Department, at River Mountain Park this morning. Okay, we were headed to ride the trails and got lucky that Jordan was there. Jordan was working with a city maintenance crew on the new trailhead for the River Mountain Trail system at the base of River Mountain Road. The work is a city-funded project that is designed to make the connection between the trail system and the new parking lot better and safer.
Just above the parking lot, the Whirlpool Trail and the Mainstream Trail meet. There was a rugged, fall-line trail that took users from there to the parking lot. This section was getting rutted out making it harder to climb on a bike and was being ruined by braking coming down the trail and water issues moving dirt down the trail leaving only rocks.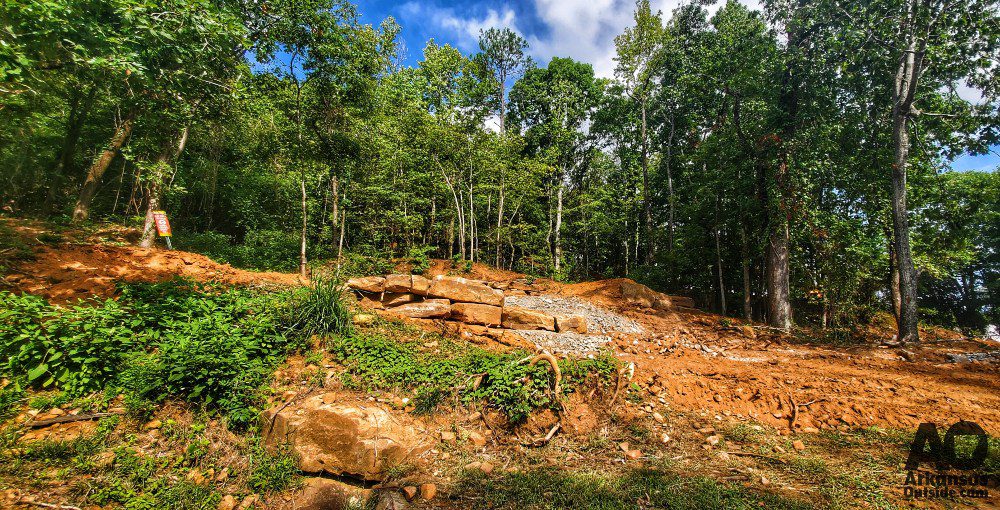 The fix will be a large "landing" at the junction of the two trails with a large, natural stone retaining wall holding it up. Another trail will come off the landing that is designed to be more sustainable and make the entrance and exit to the trail system easier and safer.
Jordan was not sure of a finish date on the new work but I would expect it to be done by early fall. For now, riders can still access the trail from the parking lot but will need to carefully walk bikes through the work area and be especially careful when workers are in the area (weekday work hours). Another option will be to enter the trail system via The Narrows Trail a few hundred feet up River Mountain Road from the main parking lot or via the Southridge Drive Trailhead in Walton Heights.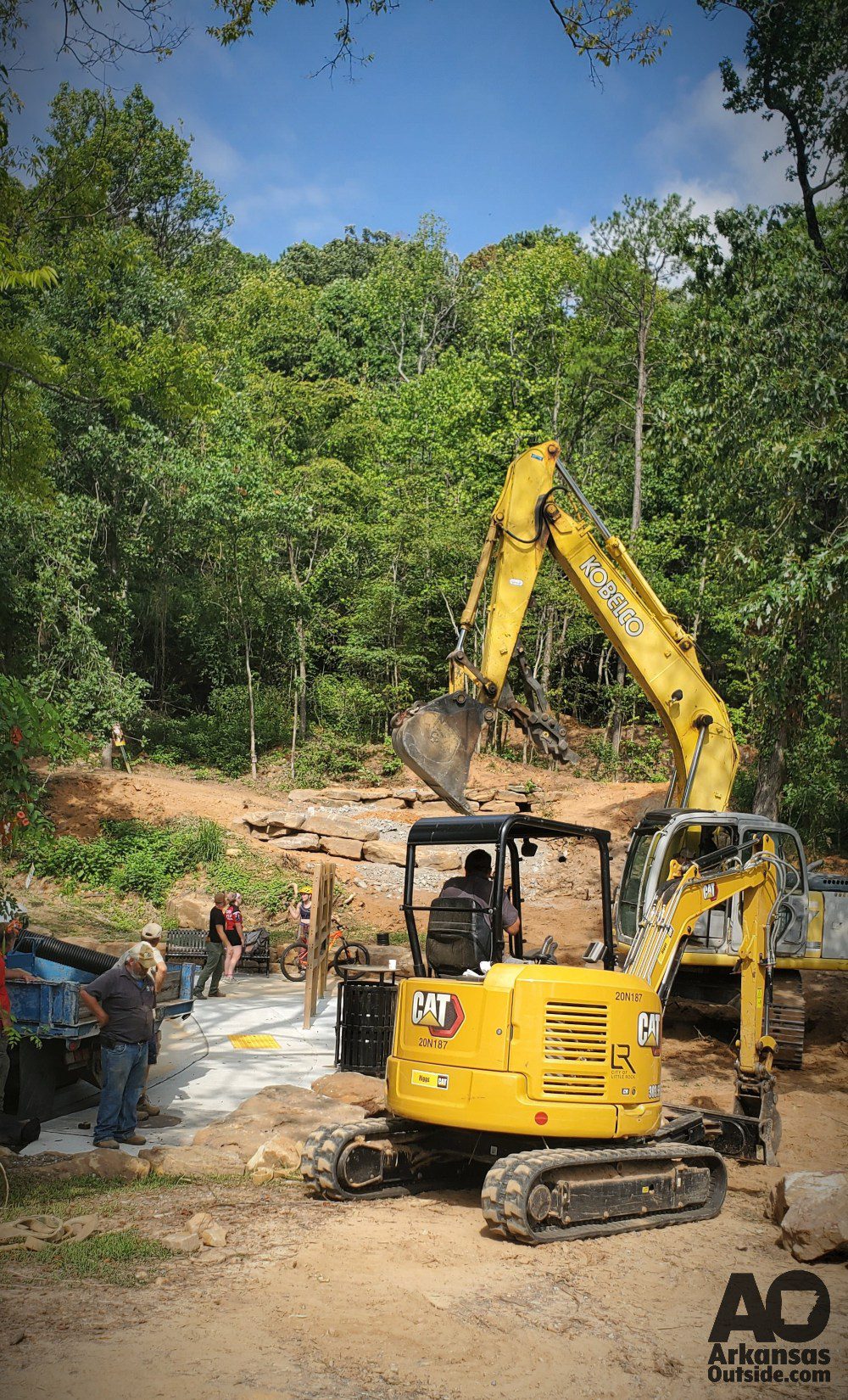 The trails were built through a partnership between the City of Little Rock, the Arkansas Parks and Recreation Foundation, and the Walton Family Foundation. These trails were built by Rock Solid Trail Building. They opened in the early summer of 2021. For hikers, we recommend the River Mountain Trail which has been around for decades.