Riding a bike, like many other things in life, is different for each rider. The reason they ride, the places they go, and the feeling riding a bike give you, are all personal to each person who throws their leg over a bike (or has a seat on a recumbent bike). Last month we decided to run our monthly survey on the type of bike you ride the most. Over the years, I've collected a stable of various types of bikes that I use for different purposes. I have a road/race bike, a gravel bike, and three mountain bikes. Depending on the configuration of each, which changes based on whims, I use these bikes for cross-country mountain biking, commuting, gravel grinding, cyclocross, fun rides, road training, etc. Each bike gets used for multiple purposes depending on my daily ride needs. When it comes down to it, the type of riding I do most for fun is mountain biking. Your results may vary.
The results of the survey turned out pretty much as I expected. Cruisers, beach bikes, BMX, and pump track bikes all go zero votes. Only two surprises here, I expected a little more out of the BMX and pump track bikes but since neither works as a "daily rider" maybe owners of those types of bikes generally have other bikes they ride more.
Cargo bikes came in fifth place with 2% of the ridership while commuter bikes, in fourth place had 10% of the votes. These can probably be put together to give us a total of 12% that are using bikes to run errands that most people would use a car for. Shopping, medical services, work, school, etc. This number is way higher than national or local averages. I figure that is just the bias of the Arkansas Outside audience. Our audience has a lot more bicycle riders than most population samples you'll find. Normally this fall as a fraction of 1%. I will note that the Walton Family Foundation along with People for Bikes is attempting to get 10% of workers at the new Walmart Headquarters in Bentonville to ride bikes to work.
The Top Three
Your 3rd place pick – 18% of the votes – Gravel Bikes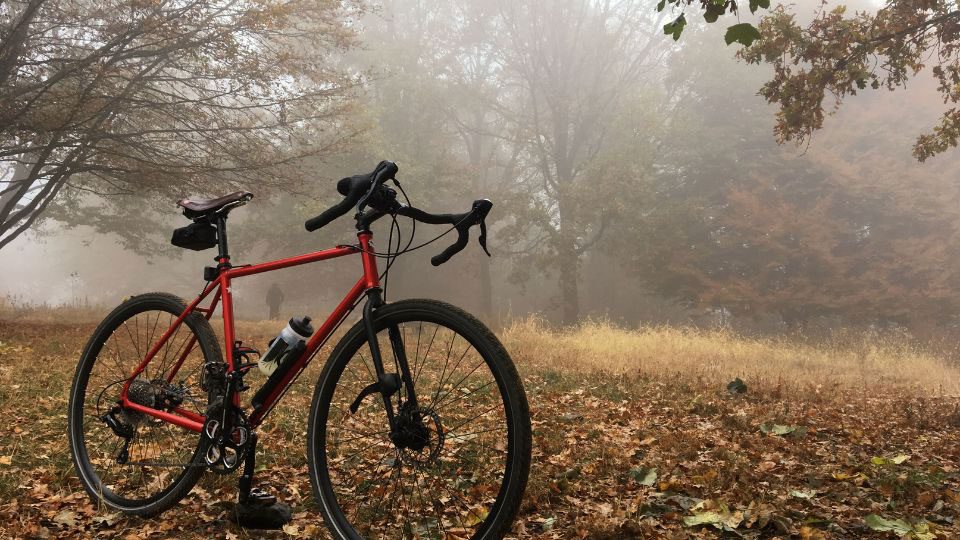 Years ago I would train for adventure races by taking my mountain bike out to the steep forest roads in the Ouachita National Forest. At the same time, there was a growing cyclocross presence in the state. I spent a lot of time covering the Arkansas Super-Prestige Cyclocross Series across the state. It turned out that the design of cyclocross bikes was perfect for riding gravel roads with more speed than my old mountain bike. A convergence of mountain bikers looking to get longer rides and explore bikepacking and road cyclists wanting to ride somewhere safer than roads grew the popularity of these bikes. Gravel Bikes are probably the fastest-growing type of bike in the country*.
Your 2nd place pick – 34% of the votes – Road/Race/Triathlon Bikes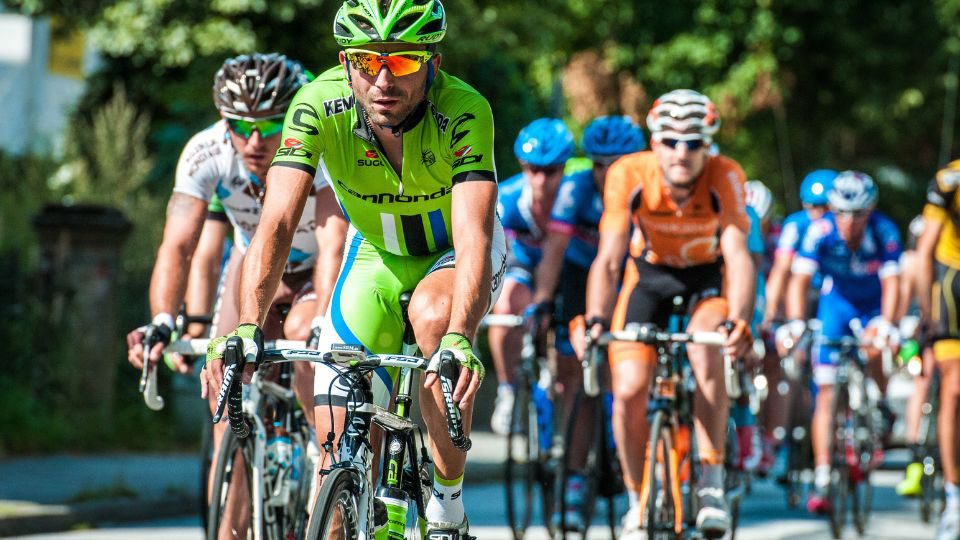 These are the cyclists most people see around here. Whether in a group ride or solo, you'll find these riders out on the open road, on greenway-style trails, usually moving fast on pavement. They are often training for specific events or using the bike as a fitness tool. These bikes are most like what you see in professional racing with drop bars. Triathlon bikes may have aero bars also that allow the rider to stretch out more comfortably and be more aero-dynamic since drafting is not allowed in triathlon races (swim, bike, run). Road/Race bikes are the most used bikes in events like the Big Dam Bridge 100 and the Joe Martin Stage Race.
Your 1st place pick – 36% of the votes – Mountain Bikes
This is to be expected in a state where we have a city that has claimed the moniker, "Mountain Bike Capital of the World." You may not see them as much, other than in Bentonville or on the back of vehicles heading to a trailhead, but they are incredibly popular in The Natural State. Since the early days of mountain biking, this sport has been popular in Arkansas. First using old horse and hiking trails and gravel roads, purpose-built trails came along in the 1980s at Devil's Den State Park and Camp Robinson, and now the explosion of mountain biking that has come from both private and public investment as a way to improve quality of life and as a tourism draw. Arkansas has well over 1000 miles of mountain bike trails now.
---
*Some would argue that e-bikes are the fastest growing type of bike right now based on percentage year over year but you can get any of the bikes mentioned above as an e-bike making it more of a type of propulsion system than a type of actual bike. You may notice that the photo used for the mountain bike section is an e-mountain bike.
Runners – Let us know what type of running you enjoy most in our October survey.